Term 4 Newsletter 9th November- 2023
PRINCIPAL'S MESSAGES
Checking in…
The final few weeks of the school year are often considered a crazy time not only in schools but in all aspects of our lives. End of year camps, assessment & reporting, concerts, graduation, carnivals, staffing, budgets, and planning for the following year, plus preparing for the impending Christmas holidays and family get-togethers, tend to swamp us at a time when our energies may be low.
At the end of each term, especially Term 4, we are more likely to be sensitive because we are run down and in need of that well-earned break. Our resilience is low and we are emotionally drained. This appears to be the norm at this time every year. The important thing though is how we all—parents, staff, and students—respond to this challenge. Monitoring our thinking, attitude, talk, and behaviour is particularly important at this time of year.
Last week the Executive Director of Toowoomba Catholic Schools Office, Dr Pat Coughlan, spoke to all Principals of schools and Senior Leaders from the office about how important it is 'to turn toward each other, not turn on each other.' A relevant and popular saying Dr Pat used was, 'A rising tide lifts all boats.' When we come together to support one another, talk positively about our shared prosperity and purpose, and remain curious and open to change in order to learn and grow, we remain strong allies for one another.
Standardised Testing
Each year, students are tested on a range of standardised tests to see how students are going with their learning. These tests are used to monitor student progress over time and to identify areas where students may need additional support. The data collected from PAT assessments is used to inform teaching strategies & identify trends in student learning.
PAT results can be a good starting point to help you understand how your child is doing. A single test however should always be considered alongside other assessment information throughout the year. An important fact to remember is these tests are a single point in time, and from time to time, a student or two, might not always achieve their best, in these types of assessment (something we all consider). If you have any questions or would like further information about your child's results, please contact your child's teacher for more details.
Staffing for 2024
By now, you would have received communication about the 2024 staffing structure for St Francis. We are very fortunate to have experienced and dedicated staff that share a passion and commitment for excellence in teaching and learning. Their passion, vibrancy and level of curriculum knowledge will assist the students for a smooth transition next year. I am very confident this new model will support your child. Like always, please come in and see me if you have any questions or concerns.
School Goals Review and What Are Our Next Steps…
We are currently reviewing our school goals from this year and planning on our goals for 2024. These goals are developed from our recent SRIP 2018-2022, Perception Surveys, previous Annual Action Plans and our drafted Strategic Plan. The purpose of this design is to collaboratively plan and explicitly state what our school goals will be for 2024. Our plan will be made available in the next edition. I will also be able to share some of our highlights and achievements from the year.
Swimming 2023
Please see the letter that was sent out on Tuesday which has all the details for swimming 2023.
Upcoming Celebrations
Over the next couple of weeks, St Francis is celebration a number of events which include a Swimming Carnival, Awards Night, Graduation Liturgy and End of Year Mass (please see dates below).
Please place these into your calendar and you are most welcome to attend all these events (including the Grad Liturgy in the church on Wed 29Nov @ 5:30pm). Please stay tunned to Facebook, as a post will be made about our Awards Night and catering for the night. Please RSVP your attendance so we can prepare for the night.
Mini Vinnies Christmas Appeal
Please continue to support our Mini Vinnies Christmas Appeal - this could consist of Long Life Milk; Milo; Jelly; Long Life Juice; Christmas Cake; Pancake Mix; Cordial; Lollies; Rice; Cereal; Fruit Mince Pies; Biscuits-Sweet and Savoury; Tinned Vegetables; Pasta; Pasta Sauce; Spreads - Jam, Vegemite; Gravy Mix; Soup etc
School Fees for Term 4
If not already, please finalise your term 4 accounts.
Moving to an online ordering system – QuickCliQ
The school has moved to the online ordering system called QuickCliQ. Both the Tuckshop and P&F accounts are now closed – please update your direct debit information from your preferred banks. Only one account now – ADF details:-
BSB – 064786
Acc Number – 1000 237 89
Hopefully your transition to this new online ordering system will be smooth.
Upcoming Dates
Term 4 Dates (please refer to our online calendar for our most up to date list of events for the year) https://sfdssclifton.schoolzineplus.com/calendar
Up coming dates for term 4
Tues 14 Nov – High School Transition
Wed 15 – 17 Nov – Year 5/6 Tallebudgera Camp
Thurs 17 Nov – Make up PE Lessons for Prep to Year 4
Mon 20 – 22 Nov – Swimming Block Lessons – 9:00-10:00am
Thurs 23 Nov – Swimming Carnival – 9-12pm
Fri 24 Nov – Awards Night Celebration BBQ 5:30pm
Mon 27 – Year 5/6 Cricket Match with the State School 11:30am-2:00pm
Wed 29 Nov – Graduation Celebrations 5:30pm in our Church
Thurs 30 Nov – End of Year Mass 9:00am
Fri 1 Dec – Xmas Disco 9-11am
Looking forward to what will be an exciting and rewarding next couple of weeks. God bless and thanks for reading…
Cheers,
Brendan
MIDDLE LEADER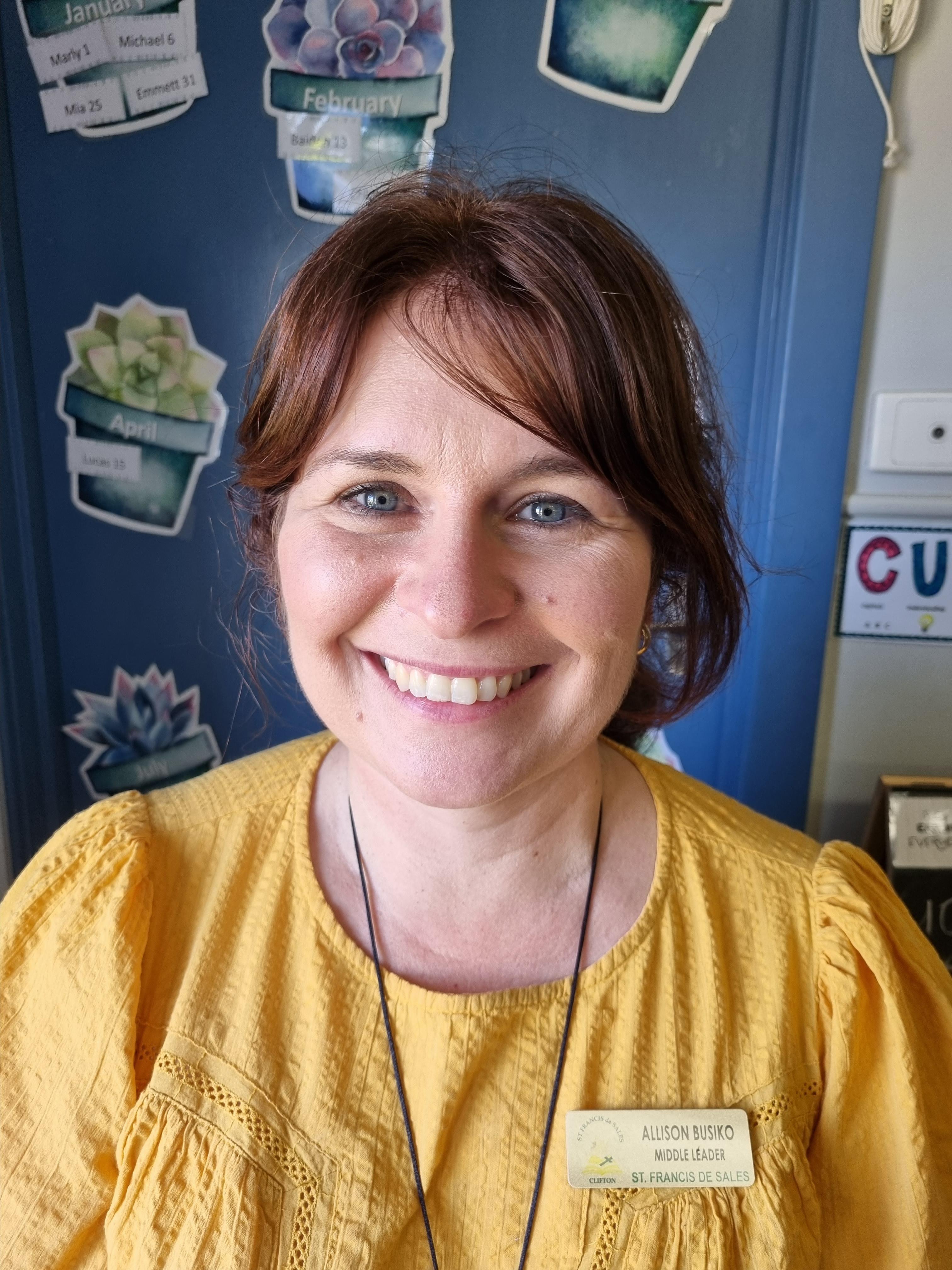 CURRICULUM COORDINATOR
Learning through doing.
Students, much like rocks in nature, can benefit tremendously from experiencing small failures as part of their learning journey. Just as water smooths out rocks over time, the process of learning through failures can result in growth, resilience, and self-improvement.
When students encounter obstacles or make mistakes, it's akin to the initial roughness of a stone before it undergoes the transformative power of water. These small failures provide students with valuable feedback and opportunities to refine their skills and knowledge. Instead of being discouraged, they learn to embrace these challenges as essential steps in their educational development.
Similar to water's patient and persistent erosion of rocks, students gradually build their problem-solving skills, adaptability, and determination when confronted with obstacles. These experiences teach them not to fear failure but to see it as a necessary part of the learning process. Just as water wears down the rough edges of rocks, students learn to smooth out their own areas of weakness and enhance their abilities through repeated efforts and learning from their mistakes.
In the end, just as water can turn a rugged rock into a smooth, polished stone, students who learn through small failures become well-rounded individuals with the ability to overcome challenges and develop a growth mindset. Like nature's patient and unyielding forces, the journey from failure to success is a testament to the transformative power of perseverance and resilience in the educational process.
Prep/ Yr 1/ Yr 2
Hass – This term in Geography we have been learning about how we are connected to the world around us. We are connected to places through family, friends and shared experiences. We have talked about our connections and those of our parents and grandparents. It would be great if you could share with your child where you were born in readiness for our discussion this week.
We have been sharing some beautiful picture books which illustrate the connections that people have with places and comparing these experiences with our own. We are learning to make text to self connections and text to text connections.
Our Year 2 Literacy group have been learning to write persuasive texts. We are currently writing about why dogs are our favourite pet. We are learning to make strong arguments that support our point of view as well as how to write an introduction and a conclusion to our argument.
In guided reading this term we are enjoying reading and practicing plays ready to present to the rest of the class. We have already presented one of these and will present another one before the end of term. We are learning how to use verbal and nonverbal expressions to make our reading interesting for an audience. We have also enjoyed listening and responding to the performances of others.
In Digital Technology we have been collecting data and presenting our findings on graphs, then using this information to compare results. This has also tied in nicely with some of our Math activities. We have also learnt how to look for information on the information on the internet and made notes on some interesting facts that we learnt. We researched silk worms and with the help of our year 6 buddies we have found out answers to some of the questions that we had as we have watched and observed the silk worms in our classroom this term. We have really enjoyed watching their life cycle as they went from the silk worms that we started with we watched them make cocoons and turn into moths. We were intrigued to learn that the silk moth does not fly even though it flaps it wings rapidly. The moths have now laid eggs and we are waiting for the cycle to begin all over again!
YEAR 3/4
Year 3/4
In completion of our Religion unit of work we reflected on the following question-
"How do the Sacraments of Penance and/or Anointing of the sick continue Jesus'
message of community in the Church today?"
Daniel- the priest comes and heals the sick like Jesus did like in the story Jesus Heals the Leper.
Joseph- the priest comes and prayers for you and prepares you for your home in Heaven and hopes you can be with Jesus and God.
James- help people in need just like Jesus did. Jesus and his followers including priests do His work such as praising, praying, healing, listening.
Charlotte- we're showing his love through traditions. God guides us as a community of people knowing he is always there for us.
Matilda- shows the message of penance and anointing of the sick for everyone. We all look up to God and want to follow His footsteps for eternity. Jesus and Godshow us to be loving, forgiving and kind and to show love in our words and actions. We are God's community with love and pride.
Mitchel- shows no matter who you are or what you look like you will always beloved God. He is always showing love.
Natalie- He shows us to forgive people when they do the wrong thing. God and Jesus guide us as we walk in their footsteps showing love.
Chaz D- Jesus will always love us.
Shaneil- He heals the people in need like the story "Healing the Blind Man".
Olive- He will always forgive you no matter what. There is a place in Heaven for everyone. We are all made in God's image and God loves us.
Sophie- the priest comes to forgive you for all of your sins. This shows we are a community of love and forgiveness.
Henry- God will always get you ready for the tricky thing in life.
Year 5/6 News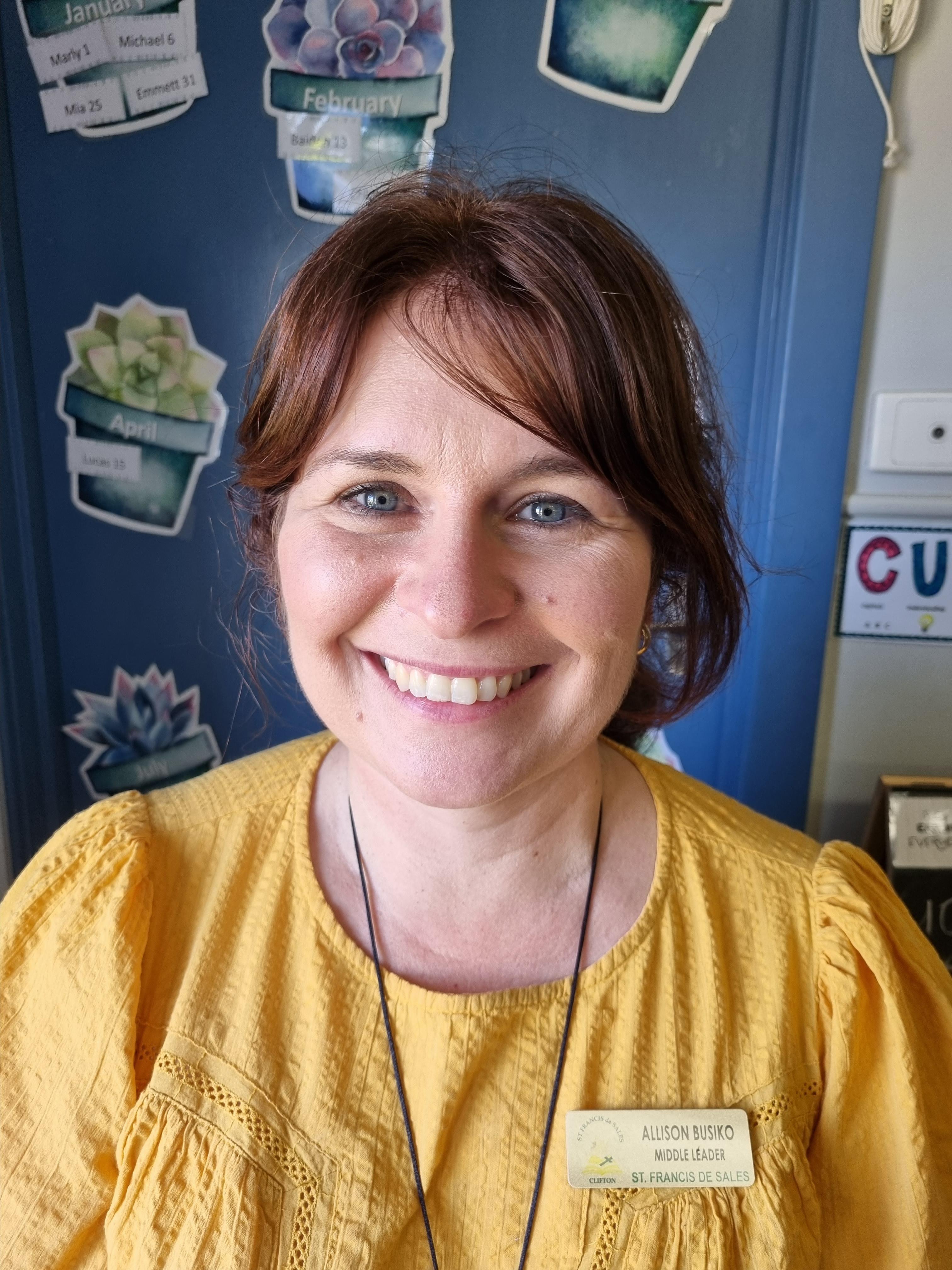 Year 5/6
In Year 5/6 we gathered 'round,
With pencils, paper, and ideas unbound,
We set out to write ballads, tales untold,
In the warmth of our classroom, stories of old.
With creative minds and eager pens,
We crafted ballads of brave young friends,
Adventures, mysteries, and epic quests,
On the pages before us, we gave it our best.
From medieval castles to distant shores,
In our verses, imagination soars,
Heroes and heroines, villains so sly,
In our ballads, they all come alive.
With every stanza and rhyming line,
We let our creativity brightly shine,
In our classroom, a realm of inspiration,
We're honing the art of communication.
As the week unfolded, we crafted with care,
Ballads that take readers on journeys rare,
With each word we wrote, and each tale we did spin,
Year 5/6, the adventure shall begin.
SPORT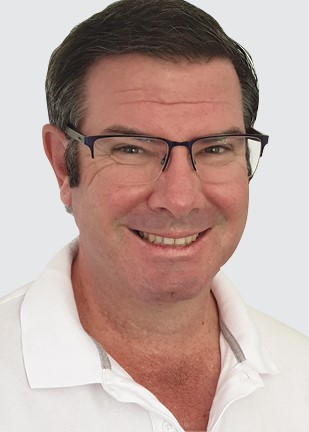 PE with Mr Red
Volleyball, volleyball, volleyball – is the sport at St Francis. We have been working on our sets, serves and spikes. Positioning and moving around the court along with our hand eye coordination has assisted with our skill level increasing. The students have really enjoyed this sport. Dodgeball next week with Mrs Lewis, while I'm away at camp with the Year 5/6s. Please check out the recent communication around swimming which was sent out earlier this week.
Yours in all things sporty,
Mr Red
Hey! How is your hearing???
Ear and hearing health is important to health and wellbeing. Untreated hearing loss and ear disease can have a big impact on the lives of children and adults alike.
On Monday, Anna Chandler (Toowoomba Catholic Schools Office Education Officer: Sensory Impairments) presented to all classes about general hearing health, and hearing management strategies.
The most common type of hearing loss in Primary school aged children is Fluctuating Conductive Hearing Loss (FCHL). This type of hearing loss is usually temporary if managed properly. It comes and goes, depending on the time of year, age of the child and activities there are involved in.
FCHL is usually associated with ear infections, blocked Eustachian tubes, tonsillitis, asthma and hayfever. As we approach summer, swimming is also linked to FCHL.
It is important to keep in mind that a child's hearing may be better at some times, and worse at others. This is part of the fluctuation.
Permanent hearing loss is also on the rise in young people, as there is increased use of headphones and earpods/buds, in addition to recreation activities such as shooting, motorbikes/tractor work and other machinery and loud activities.
The students were encouraged to ask for hearing protection if they engage in these types of activities. It only takes one exposure to this type of noise to create permanent hearing loss. We encourage families to also consider modelling good hearing health behaviour by also wearing hearing protection.
Please see attached the process for Breathe, Blow, Cough, Wash and Chew. Your child will be able to demonstrate this for you. This is a convenient and economical way to promote healthy hearing behaviours for Fluctuating Conductive Hearing Loss.
We encourage all students to have their hearing assessed by an Audiologist every year. We will continue to offer this service at St Francis de Sales with the visiting Audiologist. If you would like to participate in this program, please register your interest with Mr Redinger or your child's teacher.
If you have any questions, please speak with Mr Redinger or your child classroom teacher.
P & F UNIFORM SHOP
Uniform Shop Co-Ordinator: Kylie Hay
Contact Details: kurlz@live.com.au or 0487 582 107
Uniform Shop Days: MOST Thursdays & Fridays
If you would like uniforms, please fill in the updated Invoice Sheet and email or text Kylie to either arrange a time to meet or for the order to be sent home with your child. If you have an old invoice copy, please bin it and replace with our updated one. This can be found on the Facebook page or request one from me directly.
UNIFORM SHOP NEWS
We have some good quality second hand winter uniforms and also summer uniforms available for $5 per item if you're looking for an extra jumper, shirt, shorts etc. Please note that only limited sizes and items are available but you are welcome to request second hand if available.
We are no longer stocking the following items however we still have limited stock available for a discounted price if you would still like to purchase them.

Green Fleece Vest $10

Sizes 4,6,8,12 & 14 available

Long Sleeve Boys Polo Shirts $15

Sizes 4,10,12,14 & Small available

Girls Green Long Formal Pants $10

All sizes except 10 available

Girls Green Long Sports Pants $15

Sizes 4,6,8,10 & 16 available
If you urgently require uniforms on a day other than Thursday or Friday, please let me know and I can arrange this with the staff at St Francis De Sales. Please note I do work and will get back to you as soon as I possibly can.
STUDENT PROTECTION CONTACTS
Feeling Safe- All students have a right to feel safe and be safe.
If you are concerned about any form of abuse that is immediate, you should call 000. A significant risk or harm to a student, whether or not you have formed this belief on reasonable ground, should immediately be raised with one of our Student Protection Contacts.
ADMINISTRATION
School Fees:
We do recommend the setting-up of a direct debit facility to pay regular amounts into the school account. This alleviates overdue bills.
SCHOOL Bank Details
BSB: 064786
A/C: 100023789