Term 3 Newsletter 18th August- 2023
PRINCIPAL'S MESSAGES
Writing Focus for St Francis - What You Are Learning, How You Are Going And What To Do If You Get Stuck In The Learning Pit.
Over the past couple of years, Writing has been a major focus for the school. We have begun to embed particular strategies which include:- The Writing Process, Writing Checklist, Quick and Daily Writes, Feedback on Writing, Sentence Types, Sentence Starters and much more. Sitting alongside these focussed areas are specific and key strategies which include learning intentions and success criteria. These assist the students in being able to articulate what they are learning, how are they going and what are their next steps in their learning. Our school has worked very hard and we have progressed with each of these strategies being explored, understood and the process of being embedded in our everyday practice.
Our continued goal here at St Francis is for all learners, including staff, just not only students, is to articulate their learning through a deeper understanding of where they are at, where are they going, and how do they get there. At St Francis, teachers see learning through the eyes of the students and students are beginning to see themselves as their own teachers. This creates an environment that is rich on academic success for all and where achievement is celebrated. An effective way for this to happen is through teacher efficacy (everyone believing in the same thing, being taught in the same way, using the same language), response to intervention (teacher providing specific support when needed) and feedback (student to student; student to teacher and teacher to student). This is what makes St Francis very special.
As we continue our journey, I look forward to sharing the many of our successes that we have achieved.
Confirmation – Friday 25 August at 6:30pm and First Eucharist (Family Sunday Mass) – Sunday 27 August 9:30am
Next Friday, our sacramental students will be receiving the rite of Confirmation from Bishop Ken Howell. The liturgy will begin at 6:30pm.
Next Sunday, we have a Family Sunday Mass to celebrate these students as they celebrate receiving Jesus' body for the first time. All are most welcome to share in these special occasions.
Father's Day BBQ and Liturgy – Thursday 31 August
This year the school will be hosting a BBQ at 8:15am for our FUDGs (Fathers, Uncles, Dads, Grandfathers and Father Figures). Please pop into school and grab a Bacon and Egg Burger and stay for our special Father's Day Liturgy at 8:45am in the MPC. Thank you for your ongoing support and we look forward to seeing our father figures in our community on this very special day.
Reading is fun… 
Reading is important, and it is fun! I encourage all parents to read every day at home with your children.  St Francis students read and are exposed to reading everyday, either with their teacher/school officer in guided reading,  when their teacher/school officer is modelling great reading to them or when they are  sharing their  reading with the teacher/school officer or  classmates.  Our school practices high yield strategies to achieve reading progress, growth and achievement for all students.  All this emphasis on reading is because reading is important at St Francis and it is fun! 
Book Week Celebrations – over 200 students attending!
On Monday 21August, we are all looking forward to the Book Week Celebrations. Don't forget to dress up as your favourite book character and bring along your book/picture so we can try and guess who you are. Everyone is invited to participate in the annual parade which begins at 10:00am, starting from St Francis.
Family Life and Student Protection Weeks 
In Week Nine, St Francis will be delivery lessons and content around The Guidelines for Teaching Sexual Health and the Daniel Morcombe Curriculum with an added focus on personal safety. Letters will be emailed out next week which will explain the content, vocabulary and outline of the lesson/s focus. Please contact your child's teacher if you need any further information.
Parent Teacher Interviews  
Over the coming weeks, teachers will be sending / arranging parent teacher interview times for you and your child. Just a reminder that if you are unavailable to attend your parent teacher interview please contact the school so another time can be arranged. These meetings are of great value to your child, your child's teacher and to you, the parent. I sincerely thank the teachers for their efforts in preparing and organising these interviews and to you, the parents for scheduling time for this important meeting.  
Prep 2024 Transition Days
Please keep an eye out for our Prep 2024 transition days. This will be a time for getting to know our Prep teacher/students and our school community, also sharing of information of what to expect as a Prep Parent.
Our first Prep Information Session in on Monday 11 September.
Week 7
Mon 21 Aug – Book Week Celebrations at St Francis – all welcome to attend
Fri 25 Aug – Confirmation at Clifton Church – 6:30pm – all welcome
Sun 27 Aug – Family Sunday Mass – 9:30am – First Eucharist for Sacramental Students
Week 8
Thurs 31 Aug – Father's Day Liturgy 8:45am / BBQ 8:00am
Fri 1 Sept – CTJ Day – Pupil Free Day
Week 9
National Child Protection Week / Daniel Morcombe Curriculum Lessons – all week
Fri 8 Sept – Ball Games Carnival – Clifton Show Grounds
Week 10
Fri 15 Sept – Last day of school for term 3
God bless and thanks for reading…
Regards,
Brendan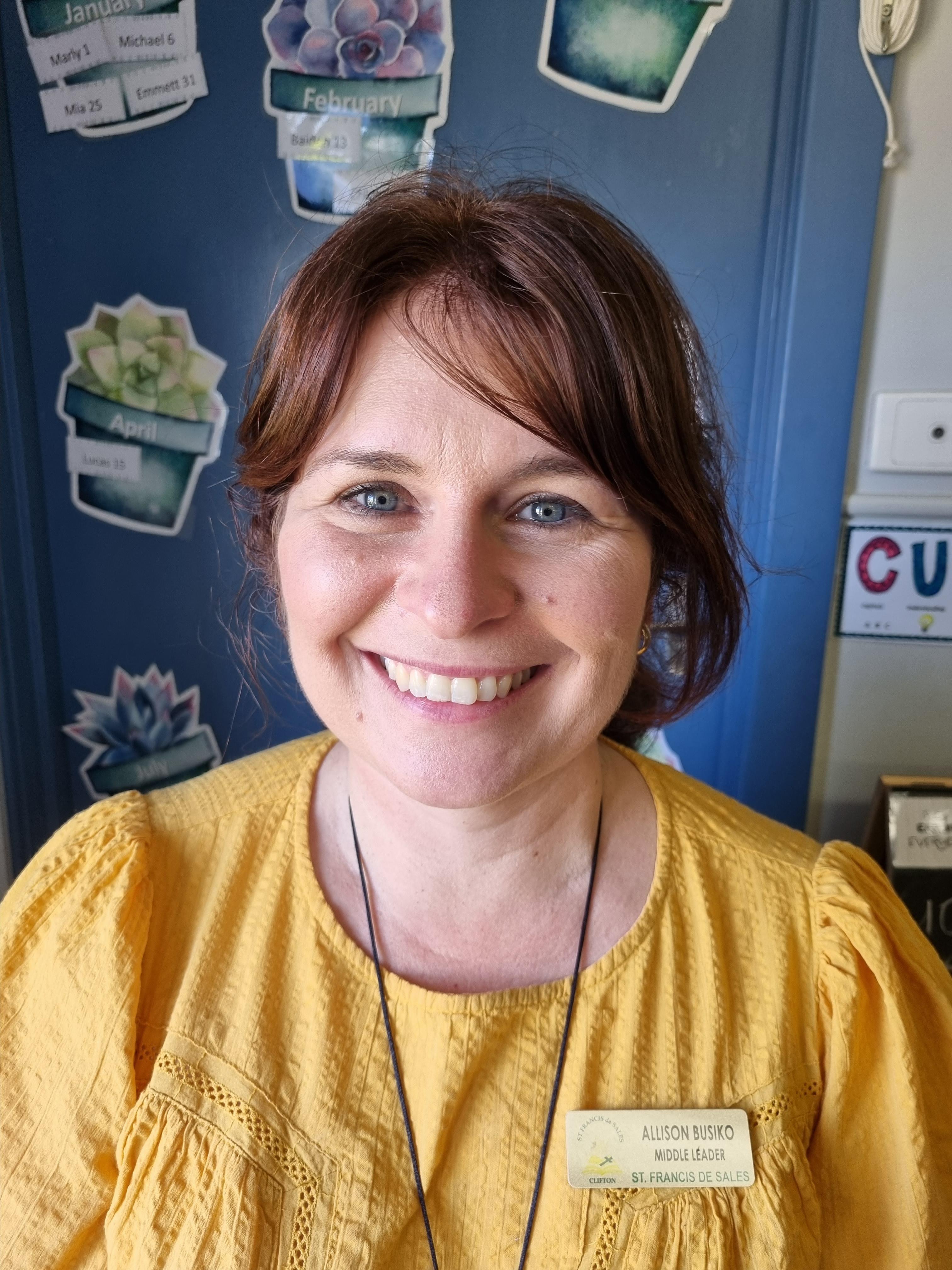 CURRICULUM COORDINATOR
On the 29 August, the Parent Portal will open for booking for the Term Three Parent-Teacher Interviews. Interviews will be held in your child's classroom over Weeks 9 and 10. Please make contact with your child/ren's teacher if you would like a meeting over TEAMS or over the phone. The meetings are essential in partnering between the home and school. Please book in!
We are all so excited to see what the students will be dressed in on Monday for our Book Week celebrations. This will be such a fun way to promote the reading of books within the Clifton Community. Please remember to promote and use our new Community Street Library. This is a great way to encourage reading at your home and within the community.
PREP/YEAR 1/Year 2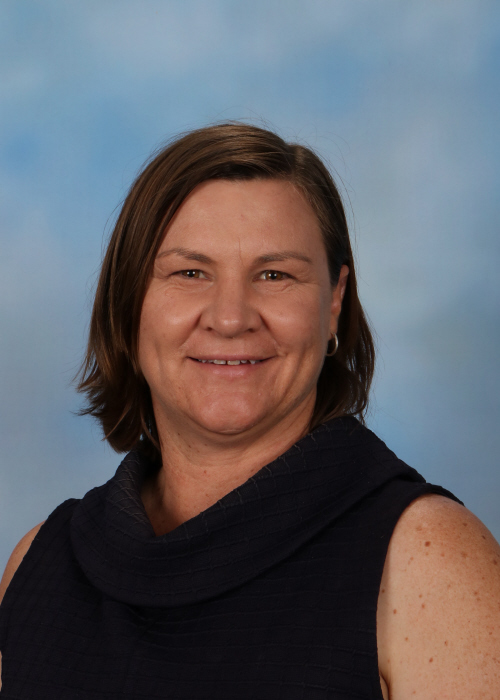 Prep/Year 1/Year 2
In Maths this fortnight, Prep/1/2 explored three dimensional shapes. Prep/1 students sorted, described, named, and searched for three dimensional objects in the environment. It was pleasing to see many students making connections by discussing the many three-dimensional objects they have at home. Year 2 students used mathematical vocabulary to describe and count the features of three-dimensional objects. They built models of these objects. Students also learnt about fractions. Year 2 students divided collections and shapes into halves, quarters, and eighths while Prep/1 students worked on recognising and describing one half as one of two equal parts of a whole.
In shared reading and writing time, students listened to and discussed an informative text titled Fish! Year 2 students recorded facts about fish and used these facts to write a joint information report on fish. Prep/1 students labelled the parts of a fish and shared facts they learnt from the reading of Fish! All students created a set of clues about an animal of choice. Students then enjoyed reading these clues to a partner in a game of Guess Who?
In science, students investigated the parts of a plant and what plants need to survive. Students spent an afternoon in the school gardens observing and identifying the different parts of a plant. The highlight of the afternoon was being able to harvest the fresh cabbages, cauliflowers and peas that Mrs Nash had been growing.
In Religion, students explored the meaning of stewardship. They discussed and connected Stewardship to their unit of work on Creation. Students drew pictures and recorded how they could be Stewards of Creation.
YEAR 3/4
Year 3/4
Week 5 was an exciting week with Frankie and the Skillington family boarding a plane and heading to Fiji for some quality family time and a special event holiday. Frankie had a hoot and according to Matilda he did most of the activities but was not so keen on the food. Matilda presented us with an amazing recount of her experiences in another country where the culture and traditions are different to ours.
Frankie travels to Fiji
The other exciting part of the week was that Mrs D was back with her past students and witnessing how far they have come in their learning. We have been enhancing our knowledge of money and practicing making different combinations with coins to buy goods. We are improving greatly with our capacity to give change as well.
The Trinity has been our Focus in Religion. We have discussed the Trinity as being God the Father, God the Son and God the Holy Spirit and what this means. Students designed their own symbol as a representation of the meaning of the Trinity.
To conclude the Hass unit for the term, students collated their ideas around sustainability for our environment, with a powerpoint presentation. Some great ideas and suggestions were put forward.
We are presently reading "Rowan of Rin", by Emily Rodda. We are quite involved in the story and tasks in writing and listening have been related to our understanding of this novel.
We wish Mrs Skillington all the best as she continues to improve the strength in her right arm and look forward to her swinging it around before too long.
Year 5/6 News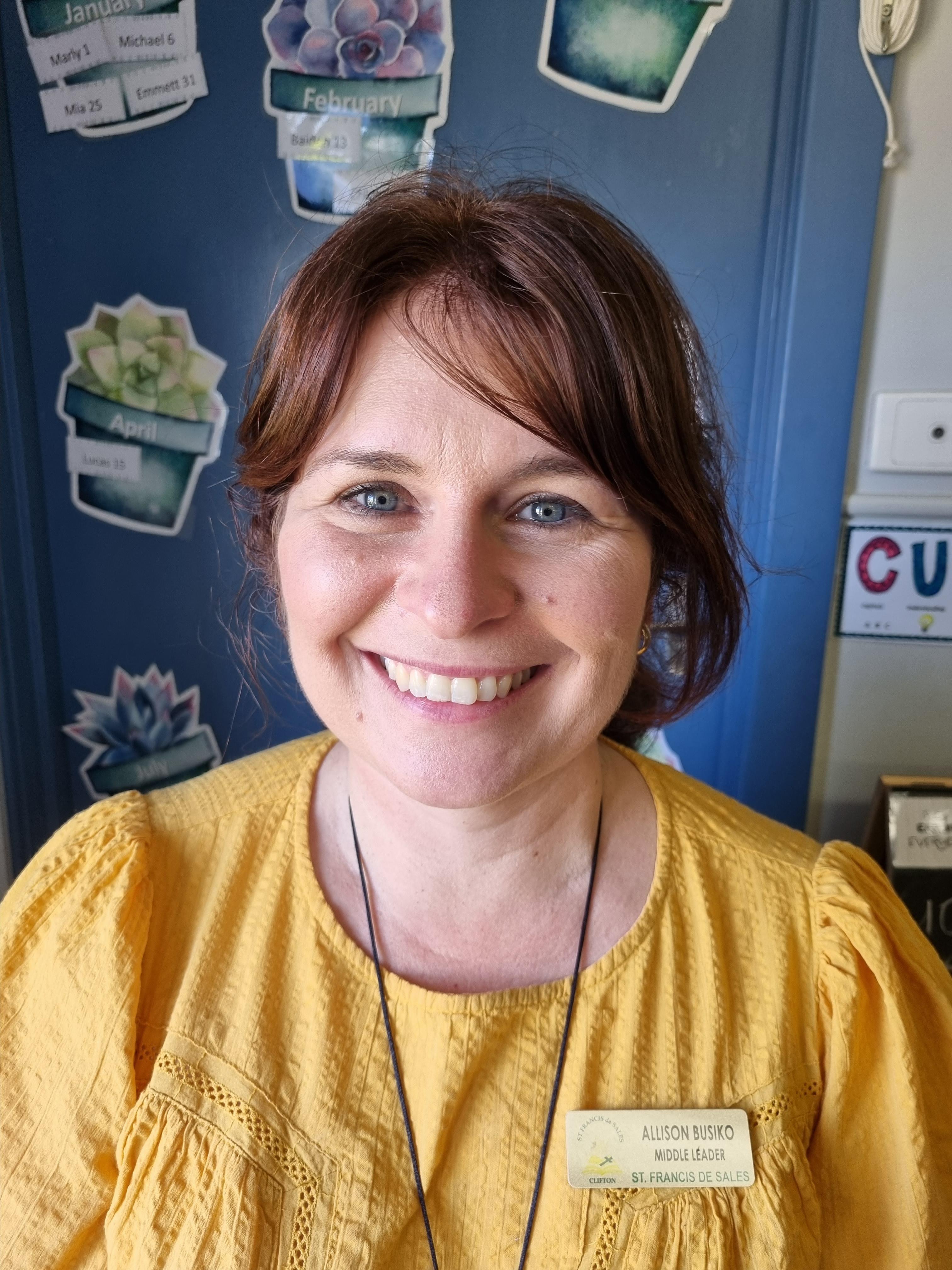 Year 5/6
During Religion this week, the Year 5/6s have been exploring the history of the Good Samaritan sisters. They have learnt about the early Catholic Church in Australia and Mother Scholastica's involvement in the creation of schools. The students have revisited their knowledge of the Benedictine Values and how the Good Samaritan story drives Catholics to support those who are less fortunate within our community.
In Mathematics, the class has been consolidating our understanding of timetables and money. We are learning how to round decimal numbers to tens, ones, and tenths and we are linking this understanding in a practical sense to money.
It has been wonderful to see the students apply their summarising and note taking skills in their English Report Writing. We have all written an information report about bushfires, researching a specific bushfire. We are very excited to show these reports to you at the upcoming Parent-Teacher Interviews.
SPORT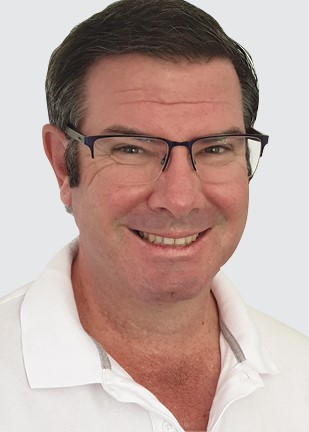 PE with Mr Red
Full steam ahead in the area of PE this week. We kicked the rugby league ball 8 different ways and worked on our accuracy of passing and catching. In Netball, we focussed on 3 things; catching, passing and speading out. This culminated with a game of Mr Red's netball game which saw the children put what they learnt into practise, in a real game scenario. We evaluated our successes and spoke about what will be our improvements for next week.
A big shout out to Rhys who placed 2nd at the Darling Downs Athletics Carnival on Tuesday, in the 9yrs Boys Long Jump Event. This is a significant achievement for Rhys and we are excited for what could be a great adventure for years to come. We wish Rhys all the best next year, as he maybe able to attend the State Championships in Brisbane, if he can maintain this high skill. Well done young man.
Library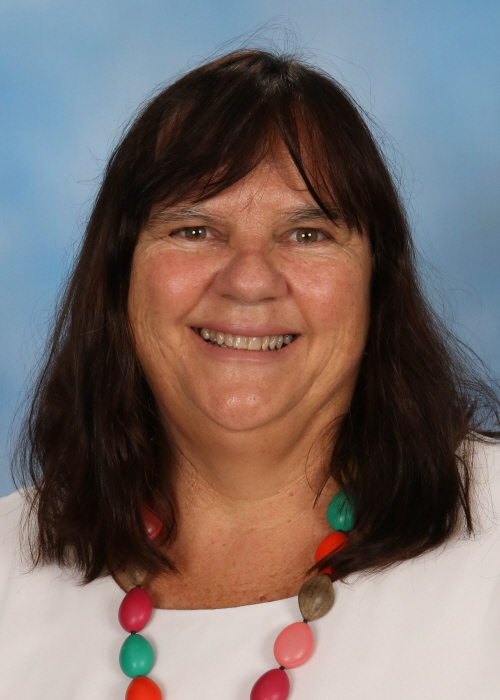 Library News
Next week is the biggest and most exciting week in the Library calendar, as we celebrate Book Week. This week's theme is Read, Grow & Inspire!
At St Francis de Sales we are looking forward to a massive day of celebrations on Monday. There is a real buzz of excitement not only at St Francis but at all of the schools in our cluster, who will be joining us for the day. We are looking forward to taking our book parade to the streets as we spread our message and love of books through Clifton. All of our teachers and school officers have been busy organising fun and engaging activities for the children to participate in.
Perhaps the most exciting news of all is that we will be joined by local Toowoomba author Teresa Englington. Terese's books are full of bright and colourful illustrations and contain beautiful messages to inspire.
In class we have talked about books and people who have inspired us. Come in and have a look at our display on the noticeboard outside the library to see who our inspirations are!
P & F UNIFORM SHOP
Uniform Shop Co-Ordinator: Kylie Hay
Contact Details: kurlz@live.com.au or 0487 582 107
Uniform Shop Days: MOST Thursdays & Fridays
If you would like uniforms, please fill in the updated Invoice Sheet and email or text Kylie to either arrange a time to meet or for the order to be sent home with your child. If you have an old invoice copy, please bin it and replace with our updated one. This can be found on the Facebook page or request one from me directly.
UNIFORM SHOP NEWS
We now have EFTPOS available in the Uniform Shop at the time of collection
We have some good quality second hand winter uniforms and also summer uniforms available for $5 per item if you're looking for an extra jumper, shirt, shorts etc. Please note that only limited sizes and items are available but you are welcome to request second hand if available.
We are no longer stocking the following items however we still have limited stock available for a discounted price if you would still like to purchase them.

Green Fleece Vest $10

Sizes 4,6,8,12 & 14 available

Long Sleeve Boys Polo Shirts $15

Sizes 4,10,12,14 & Small available

Girls Green Long Formal Pants $10

All sizes except 10 available

Girls Green Long Sports Pants $15

Sizes 4,6,8,10 & 16 available
If you urgently require uniforms on a day other than Thursday or Friday, please let me know and I can arrange this with the staff at St Francis De Sales. Please note I do work and will get back to you as soon as I possibly can.
STUDENT PROTECTION CONTACTS
Feeling Safe- All students have a right to feel safe and be safe.
If you are concerned about any form of abuse that is immediate, you should call 000. A significant risk or harm to a student, whether or not you have formed this belief on reasonable ground, should immediately be raised with one of our Student Protection Contacts.
ADMINISTRATION
School Fees:
We do recommend the setting-up of a direct debit facility to pay regular amounts into the school account. This alleviates overdue bills.
SCHOOL Bank Details
BSB: 064786
A/C: 100023789
Reminder: All P&F payments & Uniform payments are paid to a different bank account NOT the school account.
P&F Bank Details
BSB: 084610
A/C: 508684159