Term 3 Newsletter 20th July- 2023
PRINCIPAL'S MESSAGES
AND WE ARE OFF AND RACING....
Welcome back to the start of Term 3. Thank you to those who have returned safe and sound from a well deserved break. We are also thinking of those families who are still unwell. Prayers and God's blessings for a speedy recovery. I had a wonderful time, experiencing what north Queensland had to offer. Abigail and her team did tremendously well at Townsville for their State Age Netball fixtures. They finished about 40th out 72 teams in the 12 years age group, which is a great effort. Unfortunately, Abi broke her wrist and missed a few games. About 10,000 people were estimated to have attended the event, each day. Thank you to the staff who were magnificent in my absence and kept the school running like a well-oiled machine.
I also wanted to recommend to anyone who maybe interested, to travel up north. The places, people and landmarks are truly spectacular and it was a once in a lifetime experience. Something that you will never forget.
Each new term brings with it an opportunity for students to build on previous achievements and to place further attention to areas of growth. I also believe that a new term will present additional opportunities for our school community to further build on the positive culture that exists here at St Francis de Sales and for our school to continue our quest to provide the best possible educational and pastoral environment for all the children who attend. Our continued focus is:
Structured guided/modelled/shared lessons in Reading and Writing
Explicit and focussed lessons
Use of Learning Intentions and Success Criteria in every KLA and students being able to refer to these
Students understanding what success looks like through co-created (student and teacher) criteria explaining what students need to know in order to achieve success
Informed decisions based upon student learning data
Providing feedback to students about their learning
Passionate, energetic and caring staff who foster a positive culture of love and inclusion for all
Revising the Mission and Vision of our school (more information to come)
Development of our Master Plan (information to be shared with parents this term)
Creation of our Learning Dispositions
Our school strives to develop and express its own unique culture. However, we cannot do this alone. We rely greatly on each of our students and staff members being able to actively contribute to this culture in a positive manner. For this to occur, it is necessary for parents to play a proactive role in their children's education. Families who choose to place their children in a Catholic school have a responsibility to that school to add to its unique culture and Christian dimension. For our school to continue to operate successfully, it must be able to count on the unity of purpose and conviction of all who belong. I know you will continue to work with us, so your children can grow in confidence as St Francis Learners and respectful global citizens.
One of the most important things you as parents can do to assist the school and the teachers is to ensure you instill great value of school and education. Explain to your child that treating everyone with respect, attending school, being on time, wearing the correct uniform and placing a high value on learning is important to them. They are also important life skills. The value you place on the traits of a learner and being a global citizen will be the values your child holds into the future. Primary school is the crucial time to establish values, develop positive dispositions and an understanding of the benefits of being resilient and to persist in all endeavours.
The teaching and support staff here at St Francis will do everything we can to help your child to do their best. Let us know if we can support you in any way. Remember, communication between home and school is vital for a happy and productive school year. Your child's teacher will inform you on the most effective mode of communication. Myself, Mrs Allison Busiko (Middle Leader:Curriculum) and Mrs Debbie Groombridge Street (Learning Support Teacher) are more than happy to meet and discuss matters at any stage.
Please keep in mind that in any organization, problems arise from time to time. A school community is a complex body involving the Parish, Head Office, School Administration, teachers and ancillary staff, visiting specialists, parent groups and students. As educators of children, we understand the concerns of parents and we ask that parents in return understand that the roles of the teacher continue to become more demanding and complex. The education of our students is a partnership.
Another important point is to keep an open mind about what you hear. We love and cherish our children however it is wise to remember that they can sometimes embellish and misinterpret things. Checking 'stories' with those concerned in a courteous manner should resolve any such problems.
I am looking forward to another productive and successful school term. I have always been very proud of the efforts your children put into their schoolwork and their overall exemplary behaviour. Of course, this does not occur by accident or by good luck. The pride students take in their work and how they conduct themselves is a product of great parenting and a highly effective teaching and learning environment. It takes hard work but the fruits of our labour will be well worth the effort.
Communication
With even just a brief look at the upcoming events throughout the term, it is obvious that it will be another very busy school term. With this in mind, I urge all families to ensure you read the fortnightly newsletter, consult the school calendar, regularly check for information notes which are forwarded home by the teachers via emails through Outlook and Sentral and regularly check our Facebook posts. These are our primary sources of communication between school and home. Failure to utilize or read the information provided can lead to additional stress at home and at school. To avoid this, establish a routine for class notes, refer to the online newsletter and school calendar at any time and regularly check notifications & reminders on the Facebook.
Catholic Education Week 2023
Catholic Education Week will be celebrated in Catholic schools in Queensland from 23 – 29 July 2023.
This annual event is held to promote the special ethos of Catholic schools and to highlight the great things that take place in Catholic schools every day. The theme for this year's celebrations is: Communities of Faith, Hope and Love. Catholic education strives to make a difference in the lives of those in our schools and in the wider community by challenging young people to live out the message of Jesus and to reach their full potential as compassionate, contributing, life-giving members of society. There are 313 Catholic schools in Queensland that educate around 154,000 students and employ more than 22,000 teachers and staff, and most will celebrate Catholic Education Week in some way. We will be having a mass on Monday 24 July at 9:15am to celebrate Catholic Education Week. We as a staff, will celebrate on Friday 28 July with around 700 other staff from Catholic schools around the Toowoomba area. The students will receive a Pupil Free Day on Friday 28 July.
NAIDOC WEEK
Please check out the front page of the Clifton Courier. Last week, our school had the pleasure of celebrating NAIDOC Week. A big thank you to Mr and Mrs Wolski, who presented artefacts and spoke so reverently about their history and culture. We also partook in a series of rotational activities that enabled the students to understand and experience what the Aboriginal Culture is all about.
Sports Carnivals and Nominations
Thank you to all who were able to come and enjoy our Sports Carnival last term. As mentioned, this will be a planned event with St Patrick's, and I was so delighted to have it happen. Next year St Patrick's will host this annual event. I can not thank this community of St Francis for all their hard work and preparation to make this day happen. The mums and dads, staff and students, and the wider community are to be congratulated on a job well done. Upcoming events include:-
Central Downs Athletics Carnival, Allora – 21st July
Central Downs 1500m event – Scots PGC – 27th July
Southern Downs Athletics Carnival, Allora – 1st August
Ball Games Carnival, Clifton Show Grounds – 8th September
Up-coming events
Week 2
Wed 19 July – Central Downs Athletics – Allora
Fri 21 July – Central Downs Athletics – Allora
Week 3 – Catholic Education Week
Sun 23 July – Family Sunday Mass – 9:30am – Clifton Church
Mon 24 July – 9:00am Catholic Education Mass
Tues 25 July – Michael Mangan Performance at School
Tues 25 July – 1500m event at Scots
Tues 25 July – Year 6 Transition Meeting (9.00am)
Thurs 27 July – PEN/P&F catch up 6:00pm – Year 5/6 classroom – all welcome
Fri 28 July – Pupil Free Day – Bishop's Inservice Day
Week 4
Tues 1 Aug – Southern Downs Athletics
God bless and thanks for reading…
Regards,
Brendan
PREP/YEAR 1/Year 2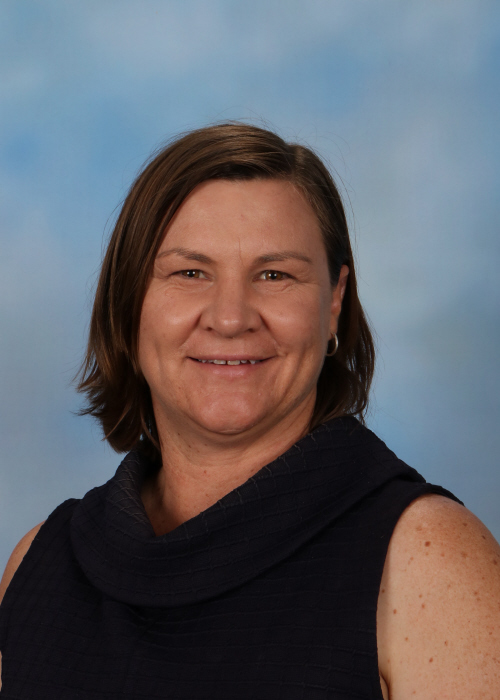 Prep/Year 1/Year 2
This fortnight, Prep/1/2 have been building their understanding of the difference between imaginative and informative texts. Students listened to, viewed, and sorted several texts into fiction and non-fiction texts. Students enjoyed listening to and discussing the imaginative story 'Bluey the Creek'. With a partner, Prep and Year 1 students began designing and making a 'Creek Play Tray.' Year 2 students started an individual mini research project on a small creature, of choice.
In Math, year 2 students have been learning about multiplication. They have used the vocabulary rows of, groups of and arrays as they begin to recognise and represent multiplication. The multiplication symbol x was introduced and discussed. Year 2 students began listening to various songs to help them learn the 2 times tables.
Prep and Year 1 students have enjoyed locating and sequencing numbers on a number line. Prep students have worked with numbers up to 30 while Year 1 students, numbers to 100. Students enjoyed creating and using the new number line that has been constructed in the classroom.
YEAR 3/4
Year 3/4
Year 3/4 have settled into the new terms learning exceptionally well after the mid-year break.

In Mathematics, year 3 have been reading the time both on digital and analogue clocks. Year 4 have been problem solving involving elapsed time.

Writing has been based on procedural texts in preparation for designing their own Magic Hat in response to Mem Fox's book 'The Magic Hat'

In Religion, we have been becoming familiar with using the Bible and have analysed the Creation Story from Genesis.

In HASS, we have been analysing the movie 'The Lorax' in relation to how the natural environment and living things within it are connected. The learning has then flowed onto students exploring the concept of sustainability. Students have also participated in athletics carnivals and NAIDOC week rotation in what has been an active beginning to the new semester.

Paul Toohey (for Angela)
Year 5/6 News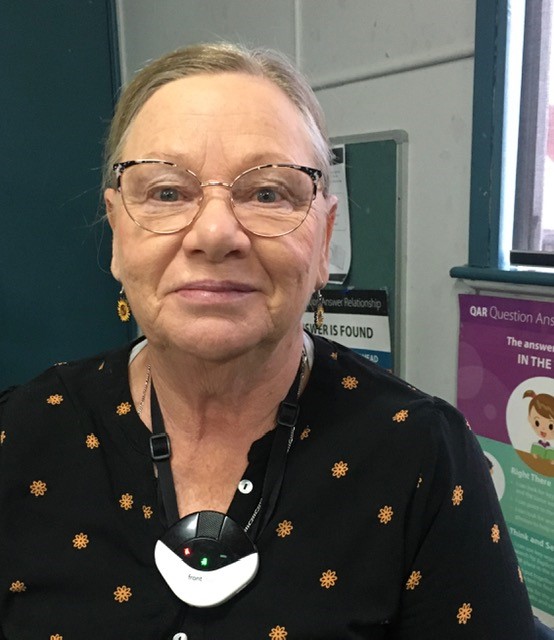 Year 5/6
In year 5/6 the students have started new units in Science: Earthquakes. On Monday we halved a boiled egg to compare the center to the Earth's Core.
In HASS we are studying Natural Disasters including floods and bushfires.
In Religion we are studying the many ways in which faith is lived out in the lives of believers past and present, including Catholics in a developing Australian nation (c. 1900 CE to present). We are learning about the significance of Jesus' New Law for the way believers live their faith and examine the spiritual and corporal works of mercy. They will be learning to demonstrate an understanding of the term 'communion of saints'.
Good Luck to all students completing tomorrow in Allora.
Andrea
SPORT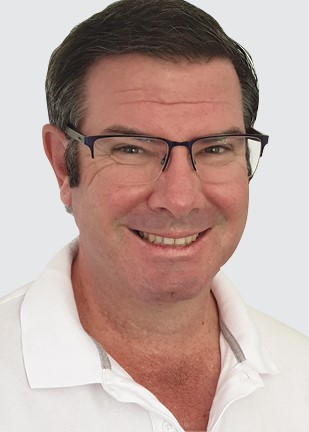 PE with Mr Red
Over the past couple of weeks, the students have been working on their netball and rugby league skills. This will be a continued focus for the remainder of this term. Students have begun to make a connection between the two sports, isolating certain skills and focussed on these for further development (catching, passing, communicating).
Record Breaking Year
Congratulations to the follow students who were successful in breaking a record at this year's athletics carnival. Well done to these new record holders:-
Mick Willett (HJ, LJ) Rhys Gascoyne (HJ, LJ, Discus)
Matilda Skillington (LJ) Shaneil Escalona (SP)
Charlotte Trimingham (Discus) Henry Johson (SP)
Kaitlyn Whitby Wishart (LJ) Katherine James (SP, Discus)
Bryce Bateman (SP, Discus)
P & F UNIFORM SHOP
Uniform Shop Co-Ordinator: Kylie Hay
Contact Details: kurlz@live.com.au or 0487 582 107
Uniform Shop Days: MOST Thursdays & Fridays
If you would like uniforms, please fill in the updated Invoice Sheet and email or text Kylie to either arrange a time to meet or for the order to be sent home with your child. If you have an old invoice copy, please bin it and replace with our updated one. This can be found on the Facebook page or request one from me directly.
UNIFORM SHOP NEWS
We now have EFTPOS available in the Uniform Shop at the time of collection
We have some good quality second hand winter uniforms and also summer uniforms available for $5 per item if you're looking for an extra jumper, shirt, shorts etc. Please note that only limited sizes and items are available but you are welcome to request second hand if available.
We are no longer stocking the following items however we still have limited stock available for a discounted price if you would still like to purchase them.

Green Fleece Vest $10

Sizes 4,6,8,12 & 14 available

Long Sleeve Boys Polo Shirts $15

Sizes 4,10,12,14 & Small available

Girls Green Long Formal Pants $10

All sizes except 10 available

Girls Green Long Sports Pants $15

Sizes 4,6,8,10 & 16 available
If you urgently require uniforms on a day other than Thursday or Friday, please let me know and I can arrange this with the staff at St Francis De Sales. Please note I do work and will get back to you as soon as I possibly can.
STUDENT PROTECTION CONTACTS
Feeling Safe- All students have a right to feel safe and be safe.
If you are concerned about any form of abuse that is immediate, you should call 000. A significant risk or harm to a student, whether or not you have formed this belief on reasonable ground, should immediately be raised with one of our Student Protection Contacts.
ADMINISTRATION
School Fees:
We do recommend the setting-up of a direct debit facility to pay regular amounts into the school account. This alleviates overdue bills.
SCHOOL Bank Details
BSB: 064786
A/C: 100023789
Reminder: All P&F payments & Uniform payments are paid to a different bank account NOT the school account.
P&F Bank Details
BSB: 084610
A/C: 508684159