Term 2 Newsletter 23rd June- 2023
PRINCIPAL'S MESSAGES
DID YOU SURVIVE?
Greetings from Arlie Beach and sunny Townsville, sorry thought I would slip that one in.
Well, how did you go? Did you manage to survive the last 10 weeks reasonably unscathed from the pressures of illness, tiredness, homework battles, strained relationships between friends, assessment deadlines, sporting events and just getting up on these recent cold mornings? If you can still manage a smile and have enough motivation to get and get things done, you have done very well.
From my experience, generally I have found that Term 2, due to the above mentioned reasons, is the hardest quarter of the year to manage, especially for parents. Schools are about people and when people, especially our children start to wear down at the half way mark of the year and tolerance levels fall and what classmates say or do can seem far worse than if they were said at the beginning of the year.
It is also the time of the year when school and school work can seem to become a bit of a drag for some young people. At times like these, as the important adults in their lives, we need to spend time explaining to our children that there will always be ups and downs and homework won't go on forever. There will be times when things don't go as well as we would like and other times when things are great. It is important that we train our minds and those of our children to focus on the positives. Too much time spent on the negative aspects of life will drag everyone down. But let us not forget that most progress occurs when we work out something is not going as well as it could and we change it. Those changes, I hope will keep occurring.
Working together is the key. I really do appreciate the support our teachers receive from parents. Once children know that there is a common message from both school and home they soon get the idea that characteristics like, respect, resilience, care for others etc. are important traits in life.
One of the things I have admired about St Francis is the level of support I have found from parents. Almost without fail, parents want the best for their children and realize that the staff do as well and are highly supportive of the efforts the staff make on behalf of their children. As this is the last newsletter item for the term, I would like to take this opportunity to thank both the staff, parents and students for your efforts during this very busy and demanding term.
PREP ENROLMENTS FOR 2024 AND ENROLMENTS THROUGHOUT THE SCHOOL
We are currently taking enrolments for Prep for 2024. If you know of families with Prep aged children please encourage them to call in to the office to collect an enrolment pack or visit our website https://www.clifton.catholic.edu.au/ We are also accepting enrolments throughout the school as well.
REPORT CARDS
Report cards will be emailed out today. Please check you inbox/spam folders for your child's report card. As our practice here, please make contact with your child's teacher if you have any concerns about your child's education.
SPORTING NEWS
Congratulations to our winning house for 2023, Cosgrove. The athletics carnival was a great day. All the students represented their houses with great pride and respect. Many people don't realise the time and effort that goes into organising such a huge undertaking. It truly is a team effort, and both staff at St Patrick's and St Francis really deserve a big thank you for the time and effort they put into working on the day. In particular, I would like to send a VERY big thank you to Mrs Fogarty for her efforts behind the scenes and Mrs Nash for the endless hours of line marking and grounds preparation for the day. Also a big thank you to the families for making the trip and helping out here in Clifton, your support and efforts were amazing. We look forward to going back to St Patrick's next year.
Up-coming events
Term 3
Week 1
Monday 10 July – Pupil Free Day
Friday 14 July – NAIDOC celebrations at St Francis
Week 2
Wed 19 July – Central Downs Athletics – Allora
Fri 21 July – Central Downs Athletics – Allora
Week 3 – Catholic Education Week
Sun 23 July – Family Sunday Mass – 9:30am – Clifton Church
Mon 24 July – 9:00am Catholic Education Mass
Tues 25 July – Michael Mangan Performance at School
Thurs 27 July – 1500m event at Scots
Fri 28 July – Pupil Free Day – Bishop's Inservice Day
Thank you for your ongoing support, and let's make the last week of Term 2 even more successful and rewarding!
Thanks for reading…
Regards,
Mr Red
Athletics Carnival
PREP/YEAR 1/Year 2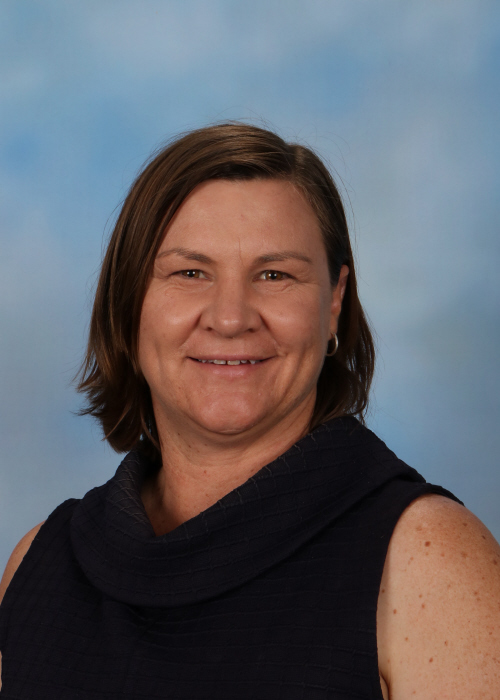 Prep/Year 1/Year 2
As term 2 comes to an end, P/1/2 begin to reflect on the many wonderful learning experiences and opportunities they have had throughout the term at St Francis de Sales. Here are a few of the favourite experiences according to the students.
Tommy (Prep)– I liked reading groups, singing and using mobilo to make toys that push and pull.
Nell (Prep) – I loved the excursion to the Empire Theatre and going to Under 8s day. In the classroom, I loved painting Mrs Wishy Washy, making a Mr Maker Pasta Character, creating the most magnificent telescope ever, co-operative play time, singing, art and water play.
Zarah (Prep) – I liked painting Malu Kangaroo and using water play in maths to learn about full, empty and half full.
Georgia (Year 1) – I really enjoyed co-operative play time because I learnt to share, take turns, be kind and be respectful. This term, I loved going to Under 8s Day and going to the kindy to read books to the little kids. At school, I love reading and writing with our lovely teachers!
James (Year 1) – I loved painting Malu Kangaroo, doing reading buddies with 5/6, learning about capacity through water play, reading groups, co-operative play and brain break games.
Hunter (Year 1) – I loved learning how to write a procedure, singing, reading the big book Mrs Wishy Washy and creating artwork.
Isaac (Year 1) – I liked number work, reading groups and learning about shapes.
Bryce (Year 2) – I love everything about school but my favourite experiences have been learning about money in maths, listening to stories about Jesus in religion lessons, creating a buddy bear zipline in science and reading the big book Mrs Wishy Washy in shared reading. Making a clock, all the art lessons the singing and the games we played for a brain break have been fun too!
Blake (Year 2) – This term, I loved all the science investigations especially the one where we created a zipline for the buddy bears. The games we played in brain break time have been fun too!
Charlie (Year 2) – I enjoyed using the mobile to design and make vehicles that can be pushed. I also liked working with friends, brain break games, reading groups, singing, maths and under 8s day.
Hunter G (Year 2) – I liked publishing my stories on the laptops with the year 3 and 4 students. I also liked playing the brain break games.
We look forward to another term of learning in term 3!
YEAR 3/4
Year 3/4
We have been learning about the catholic social teaching- human dignity. We believe that all humans deserve to be treated with dignity- love and respect. People deserve a safe and secure home, clean water, adequate food, education and access to medical treatment. We know we can make a difference through acts of kindness at home, school and in the community. We realised many acts of kindness also show care for our common home. The Greatest Commandment teaches us "Love God with all your mind, heart, soul and strength". We made kindness trees to remind us of this commandment.
We are revising telling the time. Students in year three need to tell time to the minute. We find this tricky. Please try and practice this important life skill at home. We enjoyed solving some challenging elapse time problems. Can you solve these problems?? Sometimes we forget how much reading and c0mprehension we need to do in mathematics!
On a hot summer day, Marco and his friends decided to play with water. They played with water balloons for 20 minutes. When all the water balloons were gone, they played with the water hose for 20 minutes. They finished playing at 3:00 P.M. when Marco's dad showed up with ice cream. What time did they start playing?
Allison went to work at 3:00 p.m. she worked for 5 hours and 25 minutes. What time did she get off work?
Year 5/6 News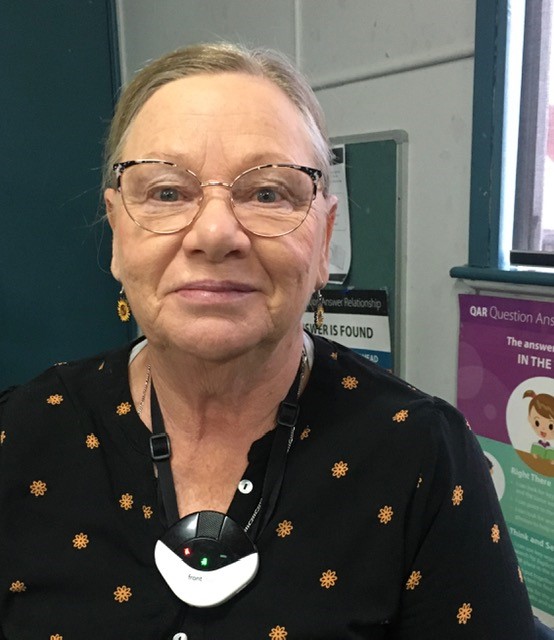 Year 4/5/6
In HASS, students have completed their learning about the Australian Parliament, creating bills and elections. The students have created a poster about our Parliament and found similarities and differences from a country of their choice.
In Religion we are putting the finishing touches to our prayer booklet for class. Students have created some touching and thoughtful prayers.
Visual Arts has progressed, and students are now planning their Artwork and we will continue into term 3 with our Graffiti art.
I hope to unload the student PowerPoints for their biographies and the Face of Jesus to SeeSaw by the end of the week. The Speech presentations will also be uploaded.
SPORT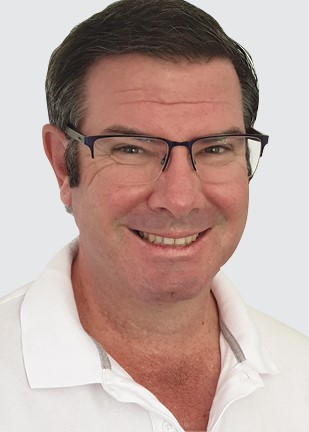 PE with Mr Red
Congratulations and all the best for everyone who was able to help out, assist and compete in our combined athletics carnival for 2023.
The students have already begun their modified program related to netball and rugby league for term 3.
2023 Sprints - NO New Records
2023 Field Events - NEW Records
High Jump

Long Jump

Shot Putt

Discus

Girls

9 Years

Matilda Skillington

2.35m

2023

Shaneil Escalona

4.19m

2023

Charlotte Trimingham

8.99m

2023

Boys

9 Years

Rhys Gascoyne

116cm

2023

Rhys Gascoyne

3.04m

2023

Henry Johnson

5.71m

2023

Rhys Gascoyne

15.77m

2023

Girls

11 Years

Kaitlyn Whitby-Wishart

2.58m

2023

Katherine James

5.11m

2023

Katherine James

11.71m

2023

Boys

11 Years

Mick Willett

1.15m

2023

Mick Willett

3.55

2023

Bryce Bateman

7.30

2023

Bryce Bateman

15.76

2023
Winter School Holiday Program
Bernadette Trimingham
Coordinator - Clifton Library and Community Centre - (Tuesday - Wednesday - Thursday)
Library and Cultural Services
P 07 4688 6515 E 6515 M 07 4697 4223 IM sip:Bernadette.Trimingham@tr.qld.gov.au
P & F UNIFORM SHOP
Uniform Shop Co-Ordinator: Kylie Hay
Contact Details: kurlz@live.com.au or 0487 582 107
Uniform Shop Days: MOST Thursdays & Fridays
If you would like uniforms, please fill in the updated Invoice Sheet and email or text Kylie to either arrange a time to meet or for the order to be sent home with your child. If you have an old invoice copy, please bin it and replace with our updated one. This can be found on the Facebook page or request one from me directly.
UNIFORM SHOP NEWS
We now have EFTPOS available in the Uniform Shop at the time of collection
We have some good quality second hand winter uniforms and also summer uniforms available for $5 per item if you're looking for an extra jumper, shirt, shorts etc. Please note that only limited sizes and items are available but you are welcome to request second hand if available.
We are no longer stocking the following items however we still have limited stock available for a discounted price if you would still like to purchase them.

Green Fleece Vest $10

Sizes 4,6,8,12 & 14 available

Long Sleeve Boys Polo Shirts $15

Sizes 4,10,12,14 & Small available

Girls Green Long Formal Pants $10

All sizes except 10 available

Girls Green Long Sports Pants $15

Sizes 4,6,8,10 & 16 available
If you urgently require uniforms on a day other than Thursday or Friday, please let me know and I can arrange this with the staff at St Francis De Sales. Please note I do work and will get back to you as soon as I possibly can.
STUDENT PROTECTION CONTACTS
Feeling Safe- All students have a right to feel safe and be safe.
If you are concerned about any form of abuse that is immediate, you should call 000. A significant risk or harm to a student, whether or not you have formed this belief on reasonable ground, should immediately be raised with one of our Student Protection Contacts.
ADMINISTRATION
School Fees:
We do recommend the setting-up of a direct debit facility to pay regular amounts into the school account. This alleviates overdue bills.
SCHOOL Bank Details
BSB: 064786
A/C: 100023789
Reminder: All P&F payments & Uniform payments are paid to a different bank account NOT the school account.
P&F Bank Details
BSB: 084610
A/C: 508684159