Term 2 Newsletter 8th June- 2023
PRINCIPAL'S MESSAGES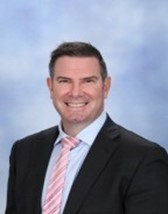 Reading the Report Card
As we begin to enter the final few weeks of Semester 1 and the ever anticipated wait for the distribution of the mid-year reports cards, it is good to stop and reflect on what the meaning of the judgements provided mean for us and our children.
I know that when I was attending school and even when I first began my teaching career, the ultimate goal was to achieve that ever-inspiring A. This would often mean that we had completed a task to an exceptional standard with no criteria to tell us how or why we received such a good mark. The Australian Curriculum provides a detailed explanation of what content understanding and application of skills are required to be successful in each Key Learning Area (KLA) or subject in each year level. This expected standard of success is what we will see on the report cards as a C.
If a C is obtained, then this should be a cause for celebration as this means that your child has shown evidence to achieve the conceptual understanding and the ability to use the necessary skills for a particular area of learning. There would also be evidence that they can transfer this learned understanding and skills to other familiar or similar situations.
Students at St Francis are given opportunities to demonstrate their conceptual understanding and applied skills in tasks which extends their thinking, creativity and problem solving in new or unfamiliar situations. This transfer of learning could be using their understanding of parts of speech such as nouns, verbs, adjectives and adverbs to create a piece of quality writing or using their understanding of mixed fractions in a real-world scenario or using their learned knowledge and skills in a science experiment to hypothesise and evaluate on an outcome which has not yet been proven.
Students who are beginning to show evidence that their thinking, creativity and problem solving is being transferred to new situations demonstrate the ability for a B and those who have can demonstrate this transfer in all new situations that they are provided will be provided an A.
As report cards are carefully (or not so carefully!) opened it is always wise to remember that sometimes judgements on a page does not always reflect the hard work students have demonstrated within the classroom. Our goal is always for self-improvement of the individual.
An amazing school review
On behalf of the school, I just wanted to share the amazing journey the school has been on in the last four years. Our School Review Improvement Plan (SRIP) is now on the website for all to see. Please take the time to have a read and be witness to the amazing things happening at the school. Like any school, there are a few things we will continue to work on and improve but overall an incredible accomplishment for the school and the community – way to go St Francis. Later in the year, we will share our strategic plan for the next four.
Celebrating our School Officers
Next week, we will be celebrating School Officer Day, a time to recognise and express our gratitude for the hard work and dedication of our amazing support staff. Our School Officers deserve to have their contributions acknowledged, including our library aide, teacher aides, grounds staff and administrative staff. As dedicated professionals, they all provide amazing support to our school. With them being the best in their roles, allows us, the teaching staff, to the best in ours. On behalf of the parents, teachers and the students, our heartfelt thanks and appreciation to every one of our School Officers.
Nirvana Community Health Visits
Starting next week, the students of St Francis will resume their termly visits at the local aged care facility called Nirvana Community Health Centre. This allows students to develop and form relationships with the older members of Clifton. In the past, this experience has been one of real value for all involved. Service learning is a vital part of showing compassion and kindness to others, something we hold dear to our hearts at St Francis. I am sure that this will again be of great joy for the students and residents in the age care facility.
Up coming events
Week 9
Thurs 15 June - 800/200m events at St Francis – just our school
Fri 16 June – Athletics Carnival combined with St Francis and St Patrick's at St Francis
Week 10
Fri 23 June – PJ Day; Semester One Report Cards emailed out to families
Term 3
Week 1
Monday 10 July – Pupil Free Day
Friday 14 July – NAIDOC celebrations at St Francis
Week 2
Wed 19 July – Central Downs Athletics – Allora
Fri 21 July – Central Downs Athletics – Allora
Week 3 – Catholic Education Week
Sun 23 July – Family Sunday Mass – 9:30am – Clifton Church
Mon 24 July – 9:00am Catholic Education Mass
Tues 25 July – Michael Mangan Performance at School
Thurs 27 July – 1500m event at Scots
Fri 28 July – Pupil Free Day – Bishop's Inservice Day
Thank you for your ongoing support, and let's make the last few weeks of Term 2 even more successful and rewarding!
Thanks for reading…
Regards,
Mr Red
Learning Support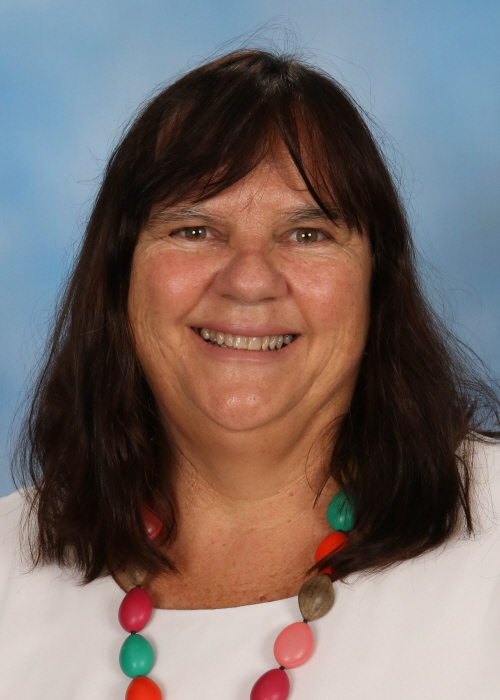 NCCD National Consistent Collection of Data
The Moderation Process
As discussed in a previous newsletter, the NCCD is a vital part of our school processes. The NCCD data informs funding for schools to ensure that students with a disability are able to access the curriculum on the same basis of their peers. It ensures that supports are in place and adjustments are made for students with a disability.
All phases of the NCCD are important for schools to address to ensure consistency of the data for all students throughout Australia. As part of this process, each year I attend at least one moderation event where data is looked at and professional discussions are had to confirm the decisions that are made at a school level. Discussions during the moderation process reference the latest national professional learning materials and are conducted by a top authority of the NCCD ensuring that our school practices are current and reliable.
Moderation is an important requirement in the NCCD process. It allows participants to compare judgments and reach a consensus based on the frequency and intensity of adjustments provided to meet the assessed needs of students.
Moderation:
Ensures that data collected is reliable and consistent
Assists school personnel to align their decision making processes with other schools
Continues to build the confidence of school staff in making decisions based upon evidence collected throughout a 12 month period
Is an important quality assurance measure for the consistency of data
Mrs Debbie Groombridge, Learning Support Teacher
PREP/YEAR 1/Year 2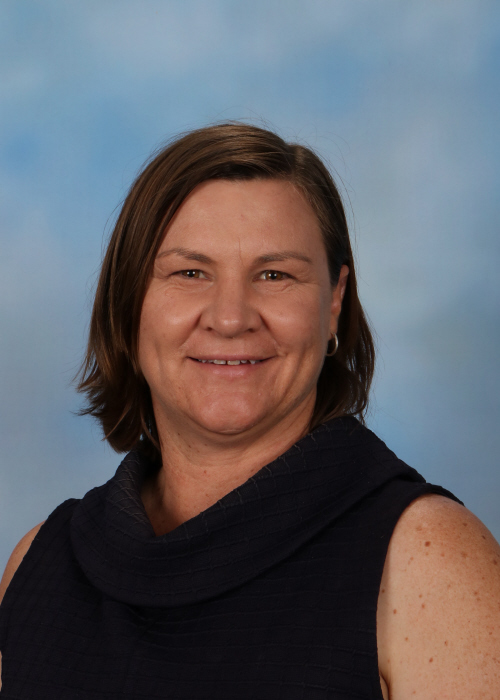 Prep/Year 1/Year 2
Prep/One/Two
In HASS, we have been looking at the local history of Clifton. We made a booklet showing the significant local landmarks of Clifton and the history behind them. We have been amazed by the houses of significance in Clifton and what some of them were used for before they became private residences. We discovered the number of historical landmarks that were built to commemorate our soldiers. We also learnt about the important people that helped to make Clifton what it is today.
In Maths, we have been learning about addition and subtraction. With the help of a tens frame, the Prep students modelled numbers that add to ten. Year 1 students learnt about the doubles and 'friends of ten' strategies whilst the Year 2 students solved addition and subtraction word problems. Year 2 students worked on breaking down worded addition and subtraction problems with the help of CUBES (a step-by-step problem-solving tool). Many addition and subtraction games were enjoyed throughout the fortnight of learning.
YEAR 3/4
Year 3/4
As we near the end of term we are completing our units of work across key learning areas with a variety of assessment tasks designed to monitor student learning and reflect upon our learning. Some assessment checks routine and expected learning while other tasks look for deep transfer of knowledge and understanding. Some of the tasks we have completed have been- humpty egg drop, little pig house construction, research project on an Australian explorer, addition and subtraction word problems with algorithms and partitioning and modern retells of the Parable of the Lost Sheep.
Each morning we begin our school day with the welcome circle. It is our intention to leave behind the morning we had before school and get into learning mode. The welcome circle has five steps:
Greeting our friends with a verbal and non-verbal check in
Positive primer- movement routine to get the good vibes moving
Stating our values at St Francis and recognising traditional owners of the land
Announcements and looking at the plan for the day
Reflection- WWW what did we do well in our learning yesterday, EBI our learning could be even better if....
Looking forward to our successes at Gala Day and the athletics events in the coming week. Good luck everyone!
Year 5/6 News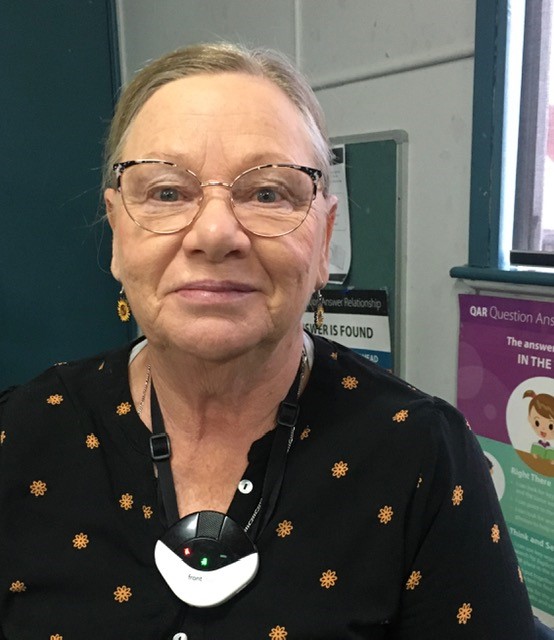 Year 4/5/6
In HaSS we are continuing to learn about Australian Parliament and Democracy and orgagising a class election. Students have delivered their first speech with their platform of promises for candidacy, with only six progressing through. In Religion we are finishing our collage of our face of Jesus collage and our personal journey with Jesus and to Gospel. Students have created a PowerPoint presentation for their Religion assessment as well as their Biography. Visual Arts has commenced, and we have begun our research about the street artist Bansky and are continuing to create our own graffiti art.
Andrea
SPORT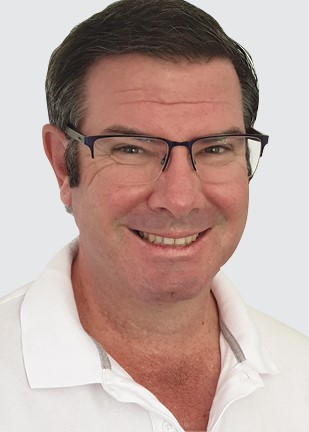 PE with Mr Red
Over the last two weeks, all students have been busy showing off their athletic skills in the disciplines of shot put, discus, long jump, high jump and sprints. Please join us for our athletics carnival in week 9 at St Francis. Thursday 15 June will see us compete in the 800/200 metre events and on Friday 16 June we will compete with St Patrick's, Allora in a combined school carnival at St Francis.
All the best to our Year 3-6 students as they complete at the Gala Day competitions for Soccer, Netball and Rugby League. We hope all students can play and perform at their best.
Congratulations to all our high jumpers on Tuesday. We were very proud of your efforts and congratulations to all. Well done to our place getters:-
Boys

Girls

9yrs

1st Rhys Gascoyne – New record 1.16m

2nd Henry Johnson – 1.05m

3rd Joseph Ramsey - 1.00m

1st Matilda Skillington – 90cm

2nd Shaneil Escalona – 70cm

3rd Charlotte Trimingham – 70cm

10yr

1st Mitchel Wilson – 1.00m

2nd Emmett Harrigan – 90cm

1st Sophie Joppich – 1.00m

2nd Chloe Stace – 90cm (tied)

2nd Lexi Logan – 90cm (tied)

11ys

1st Mick Willett – 1.15m

2nd Jackson Kuhn – 1.00m (tied)

2nd Harvey Kuhn – 1.00m (tied)

1st Hope Olsen – 1.05m

2nd Katherine James – 90cm

12yr

1st Thomas Patterson – 1.15m

2nd Baiden Bange – 1.00m

3rd Archie Joppich – 1.00m

1st Eve Skillington – 1.15m

2nd Indyana Corfield
P & F UNIFORM SHOP
Uniform Shop Co-Ordinator: Kylie Hay
Contact Details: kurlz@live.com.au or 0487 582 107
Uniform Shop Days: MOST Thursdays & Fridays
If you would like uniforms, please fill in the updated Invoice Sheet and email or text Kylie to either arrange a time to meet or for the order to be sent home with your child. If you have an old invoice copy, please bin it and replace with our updated one. This can be found on the Facebook page or request one from me directly.
UNIFORM SHOP NEWS
We now have EFTPOS available in the Uniform Shop at the time of collection
We have some good quality second hand winter uniforms and also summer uniforms available for $5 per item if you're looking for an extra jumper, shirt, shorts etc. Please note that only limited sizes and items are available but you are welcome to request second hand if available.
We are no longer stocking the following items however we still have limited stock available for a discounted price if you would still like to purchase them.

Green Fleece Vest $10

Sizes 4,6,8,12 & 14 available

Long Sleeve Boys Polo Shirts $15

Sizes 4,10,12,14 & Small available

Girls Green Long Formal Pants $10

All sizes except 10 available

Girls Green Long Sports Pants $15

Sizes 4,6,8,10 & 16 available
If you urgently require uniforms on a day other than Thursday or Friday, please let me know and I can arrange this with the staff at St Francis De Sales. Please note I do work and will get back to you as soon as I possibly can.
STUDENT PROTECTION CONTACTS
Feeling Safe- All students have a right to feel safe and be safe.
If you are concerned about any form of abuse that is immediate, you should call 000. A significant risk or harm to a student, whether or not you have formed this belief on reasonable ground, should immediately be raised with one of our Student Protection Contacts.
ADMINISTRATION
School Fees:
We do recommend the setting-up of a direct debit facility to pay regular amounts into the school account. This alleviates overdue bills.
SCHOOL Bank Details
BSB: 064786
A/C: 100023789
Reminder: All P&F payments & Uniform payments are paid to a different bank account NOT the school account.
P&F Bank Details
BSB: 084610
A/C: 508684159