Term 2 Newsletter 25th May - 2023
PRINCIPAL'S MESSAGES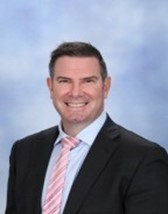 WAY TO GO ST FRANCIS…
I really do need to give our St Francis kids a big rap. Throughout this year and especially this week, I have observed some extra-ordinary behaviour from students across all the grades. Especially when you consider last week and the unsavoury weather, also with the principal being away, children can tend to test the boundaries a little more frequently than normal. Our students are certainly setting the tone for the school and our future students.
I am always somewhat hesitant in delivering too much praise for great behaviour, reasons being that we should always expect high standards of respectful behaviour at all times. In other words, it shouldn't be something that kids do just to get rewarded. Not only should students know what is expected but more importantly understand the benefits of contributing and belonging to a positive school culture. The other reason is that I'm conscious of Murphy's Law!!
We are highly aware of the insidious nature of bullying and recent nationwide initiatives to rid this cowardly behaviour which are well worth government funding. I'm pretty sure that there wouldn't be anyone who disagrees with me – especially those among us who have been on the receiving end over the years. Throughout each term, the staff and I spend time talking to students about the issue.. So, here at St Francis, we take this issue very seriously. "Is there bullying at this school?" is a common question raised at enrolment interviews. I can't promise any parent that there won't be a case of bullying here at St Francis, but what I can promise is that we will never ignore bullying that is reported to us and that as a strong and supportive community we will do all we can to ensure that every student at the school will feel safe.
"Positive Behaviour" and "No Bullying" policies exist and are regularly reviewed. Like all behaviours, I believe they should all be dealt with on an individual basis. From my experience here we have not experienced any severe cases of bullying. More commonly we experience name-calling and teasing that can escalate as parties attempt to have the last word in an argument. Rumours and gossip at times have caused hurt, and this is just not the domain of students. Adults too have been guilty of not checking out the facts. People, young or old, love a story. Whether or not the facts are true often does not matter as much as sharing the story with whoever will listen. This can and does cause people great harm. All of us have a responsibility not to participate in tearing down someone else's reputation.
Bullying can be insidious and is always destructive. Too often it goes unreported. Far too often, teachers only hear of it after a long period of time has passed and as a result, it is very difficult to resolve the issue. The vast majority of disagreements, perceived relationship issues etc. can be resolved fairly simply if those who can make a difference are informed. It is always better to deal with issues before they go too far. Please encourage your children not to be reluctant to share their concerns.
As I mentioned in newsletter articles, we urge students in the first instance to be resilient. That is, some stuff you just learn to put up with – life and people are not always fair, if however, a pattern develops, and the next skill they need is to be assertive. To learn to say, calmly and directly, "Stop I don't like that, give it a break!" If then, the perpetrators continue, the inappropriate behaviour needs to be reported.
Everyone needs to expect respect. This is a core element of our beliefs here at St Francis and is central to our school culture. All of us have a part to play, especially those who witness people being treated unjustly. Everyday we say… "try and be the best version of yourself everyday and think of those people who are less fortunate than us." This will lead to encouraging kids to be courageous and call out inappropriate or poor behaviour, especially behaviours that are directed at those who can't stand up for themselves.
Walking Advertisements
As a school, we do what we can in getting the 'good word' out about what we do from day to day. Social media platforms, local publications and signage are some of the ways that we try to achieve this. Yet remarkably, for all the resources invested in this worthwhile endeavour, this type of advertising is not the most effective.
When interviews are conducted, we ask our families how they came to hear about us. 95% of the time they tell us it's you—our parents. Their reasoning for choosing St Francis de Sales School is mostly to do with the fact that they have spoken to a member of our community that has told them about their good experiences. You play the main part in building good experiences with your school.
Thank you for:
→ Seeing us when you've got a concern— Good experiences aren't always about the 'warm and fuzzies'. Good experiences can be about how the school responded to a concern of yours regarding your child's progress.
→ Being engaged in your child's learning— When you involve yourself by simply asking; "How is my child going?"; you help create relationships that ensure the progress of your child;
→ Supporting a 'solutions focused' way of thinking— any problem involves all parties working together towards a solution. When we support each other, great things can be achieved for your children.
As a part of our community, you are a 'walking advertisement'. On behalf of our school community, I thank you for your ongoing support of your children and, in turn, our school.
Athletics Carnival
Our annual athletics carnival will look slightly different this year with both days being held here at St Franci.
Day 1 (Prep to Year 6) is on Thursday 15th June and Day 2 will be on Friday 16th June.
Day 1 will consist of 9yrs – 12yrs running a 200m and 800m event, while our 5yrs – 8yrs will be running a 200m event.
Day 2 will consist of sprint races for all students including relays, field events for 9yrs to 12yrs (not high jump as it will be run here at St Franics on Tuesday 6 June (9-12yrs Boys and Girls). There will also be ball games for the students as well.
A more detailed information letter will go out next week which will have further explanations of what is happening on these two days.
School Fees
Thank you to all the families who maintain a regular financial commitment to the school. Your ongoing support by paying school fees goes a long way to assist the school to meet its financial responsibilities and continuously provide contemporary resources for the students. Families who have fallen behind in payments will be contacted by the school over the next week. To avoid any unnecessary embarrassment, please take the necessary steps to bring yourself up to date with school fees before the amount owed accumulates to an unacceptable level.
Prep and Enrolments for 2024
Please continue to promote and talk about our beautiful school within the community. Word of mouth is still the number one way to advertise what we offer here. We are currently taking enrolments for Prep for 2024. If you know of any families with Prep aged children please encourage them to make contact with Linda in the front office or visit our website https://www.clifton.catholic.edu.au/
Week 6
Fri 26 May – Gala Sports Day in Allora
Sun 28 May – Bunnings West BBQ Fundraiser
Week 7
Wed 31 May – State of Origin – Free Dress – Gold Coin Donation
Fri 2 June – Reconciliation Week Liturgy – 2:20pm Assembly
Week 8
Tues 6 June – High Jump Trials at St Francis – 9-12 years Boys and Girls
Fri 9 June – Gala Sports Day in Allora – Under 8s Day at Clifton State School
Week 9
Thurs 15 June - 800/200m events at St Francis – just our school
Fri 16 June – Athletics Carnival combined with St Francis and St Patrick's at St Francis
Week 10
Fri 23 June – Semester One Report Cards emailed out to families
Thanks for reading…
Regards,
Mr Red
PREP/YEAR 1/Year 2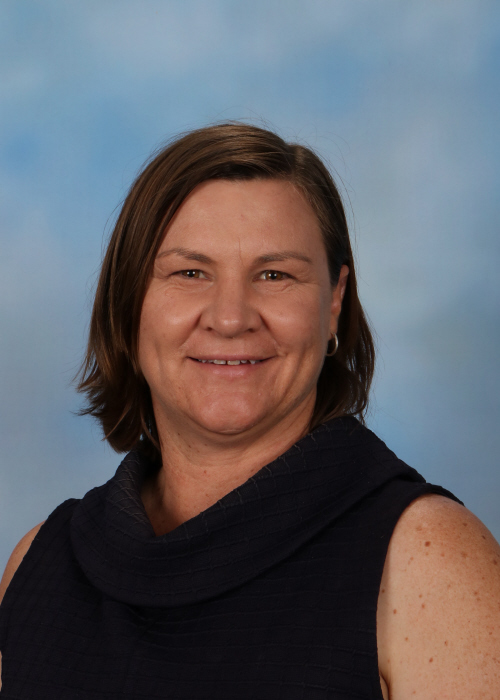 Prep/Year 1/Year 2
This fortnight, students have been learning to follow, read and write a procedure. With enthusiasm, the students followed a step-by-step procedure on, How to draw a Mister Maker Pasta Character. Together, we recalled the steps involved to create a poster to place on our 'walls that teach.' We discussed the importance of having a verb (doing word) at the beginning of each step. How amazing do these Pasta Characters look?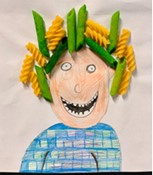 In shared reading, we read the book, The Most Magnificent Thing by Ashley Spires. In this story, students identified that the little girl was feeling frustrated and angry, and this impacted on the little girl's ability to think and make her magnificent thing. Students learnt that having strategies such as deep breathing, asking for help, and taking a break can help when feeling angry or frustrated. Students talked about the importance of being persistent and never giving up! As a response activity to the book, students successfully went about creating their own most magnificent thing, putting in place what they learnt from the little girl in the book.
YEAR 3/4
Year 3/4
Last week we completed our term two reading assessments. We are always excited to see the growth and development in students reading. We look for reading behaviours- decoding tricky words, attending to fluency and attending to punctuation. We then look for students' comprehension of the text both literal and inferential. The reading assessments help to inform the next teaching and learning cycle of what we need to concentrate on in shared and guided reading.
Stamina reading or reading independently is crucial at this age. Students should be able to comfortably read for 15 minutes uninterrupted. An appropriate text should not be too challenging but not too easy. We use the five-finger rule. Pick up any book and read a random page. If you get 5 or more errors the text is too tricky. If you read with no errors the text is too hard.
Thank you for supporting reading at home. This helps to develop confidence in your child's learning. Reading is the basis of all subject areas and we are building life long, capable and creative learners.
During Religion we have been studying the Parable of the Lost Son. Most students have made connections of times they have turned away from God and sinned and asked for forgiveness. We also can relate to the older brother who found it difficult to forgive his brother at first. As people of God, we work towards unconditional love, forgiveness and obeying our Mother and Father. We know we are imperfect and have the self-awareness to say sorry when we know we have wronged a friend or family member. We always remember the power of God's love shown to us by our parents.
Year 5/6 News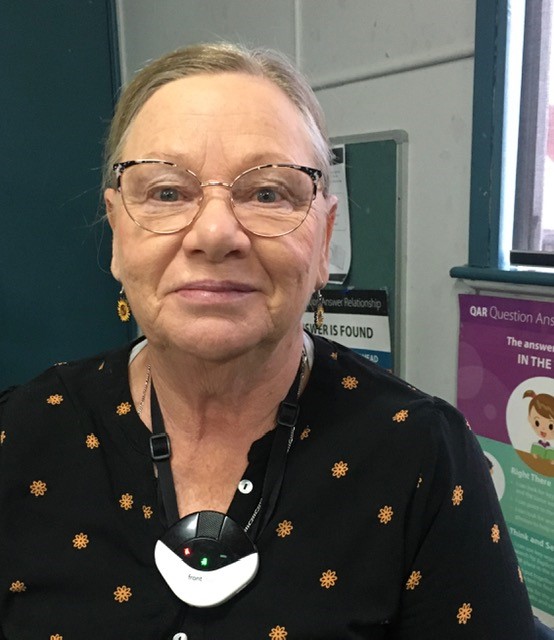 Year 4/5/6
Last week in year 4/5/6, the paper making experiment was re-conducted with better results.
In HASS we are continuing to learn about Australian Parliament and Democracy. In Religion we are working towards creating our face of Jesus collage and our personal journey with Jesus and to scripture. Visual Arts has commenced, and we have begun our research about the street artist Bansky.
The class novel Mrs Busiko has been waiting for, has arrived. The novel is Help Around the House by Morris Gleitzman and we started our unit Tuesday.
Andrea
SPORT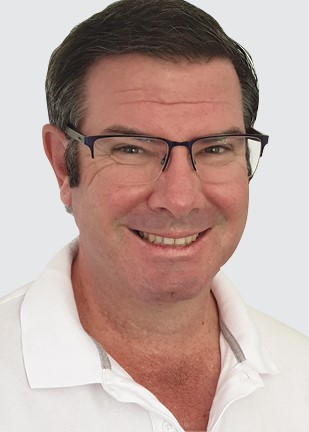 PE with Mr Red
We have begun long jump training and refocussed on our running skills. Watch out parents, we have also worked hard on our ball games prowess – we are looking good 😊.
A reminder to all that before school athletics training happens on Mondays and Wednesdays at 8am. All students are able to join in and practise. We will culminate these activities with our athletics carnival in week 9 at St Francis. Thursday 15 June will see us compete in the 800/200 metre events and on Friday 16 June will we compete with St Patrick's, Allora in a combined school carnival at St Francis.
Training has continued for the Gala Day competitions for Soccer, Netball and Rugby League.
Yours in sport,
Mr Red
P & F UNIFORM SHOP
Uniform Shop Co-Ordinator: Kylie Hay
Contact Details: kurlz@live.com.au or 0487 582 107
Uniform Shop Days: MOST Thursdays & Fridays
If you would like uniforms, please fill in the updated Invoice Sheet and email or text Kylie to either arrange a time to meet or for the order to be sent home with your child. If you have an old invoice copy, please bin it and replace with our updated one. This can be found on the Facebook page or request one from me directly.
UNIFORM SHOP NEWS
We now have EFTPOS available in the Uniform Shop at the time of collection
We have some good quality second hand winter uniforms and also summer uniforms available for $5 per item if you're looking for an extra jumper, shirt, shorts etc. Please note that only limited sizes and items are available but you are welcome to request second hand if available.
We are no longer stocking the following items however we still have limited stock available for a discounted price if you would still like to purchase them.

Green Fleece Vest $10

Sizes 4,6,8,12 & 14 available

Long Sleeve Boys Polo Shirts $15

Sizes 4,10,12,14 & Small available

Girls Green Long Formal Pants $10

All sizes except 10 available

Girls Green Long Sports Pants $15

Sizes 4,6,8,10 & 16 available
If you urgently require uniforms on a day other than Thursday or Friday, please let me know and I can arrange this with the staff at St Francis De Sales. Please note I do work and will get back to you as soon as I possibly can.
STUDENT PROTECTION CONTACTS
Feeling Safe- All students have a right to feel safe and be safe.
If you are concerned about any form of abuse that is immediate, you should call 000. A significant risk or harm to a student, whether or not you have formed this belief on reasonable ground, should immediately be raised with one of our Student Protection Contacts.
ADMINISTRATION
School Fees:
We do recommend the setting-up of a direct debit facility to pay regular amounts into the school account. This alleviates overdue bills.
SCHOOL Bank Details
BSB: 064786
A/C: 100023789
Reminder: All P&F payments & Uniform payments are paid to a different bank account NOT the school account.
P&F Bank Details
BSB: 084610
A/C: 508684159