Term 2 Newsletter 12th May - 2023
PRINCIPAL'S MESSAGES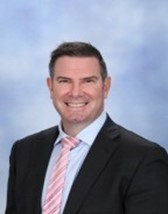 Being Present in the Moment
Welcome to our first full week of the term! Thank you for your cooperation in organising your children to get to school on time, with wearing the correct uniform. The recent chilly weather has meant those jumpers and long pants will be needed for the next few months. I have noticed some smart-looking kids walking around our school, looking their best. I have also observed impressive behaviour from students across all year levels, including looking teachers in the eye to say good morning. It is a simple gesture but demonstrates tremendous respect and confidence. I have also seen an improvement with my own children at home.
This week, I had the opportunity to attend some professional learning around the areas of Religious Leadership and staying in the present. Leadership, across our school community and in our daily lives doesn't rest with the principal of the school, or with mum or dad. We all have our own part to play in being our own leaders in life, especially our children. Staff continually focus on the question…'How can I be the very best version of myself today?'
Giving our children the sense of achievement, success and positively allows their brain to develop into a growth mindset (Carol Dweck's work) in which they see opportunities or challenges as learnings rather than obstacles. Allowing our children to fail, make a mistake or try for themselves enables their brain to develop and learn. This mindset establishes a foundation of trust and independence with themselves and creates a platform for learning throughout life.
I believe raising and rearing children is one of the hardest roles in life, as each situation/moment or event, is not always the same and each decision made can have two sides to an outcome. Both maybe right at the time, but which one is the best answer. These decisions, as with life, require right judgement, patience and understanding. The Values we teach and educate our students here at St Francis, and I am sure also at home are cruical. Knowing when to step in or not, knowing when to give the child space and when to have a chat is all about the journey. Moments that are needed for us, to be present in the moment.
Having the opportunity to be in the present, in the moment allows us to be fully aware of what is around us. Life is not static; we must ride the ebbs and flows of what life brings us. Challenges, disappointments, successes, sadness, ups and downs are all apart of live. Celebrate the here and now, apologise if a mistake has happened and focus on what is now. If we are still holding on to things in the past, are we truly able to spread our wings or does this feeling from the past weigh us down.
I urge you to listen to a wonderful presenter named Rob Bell, who explains to us that a 'New Spirit' is needed. If we can be fully present in the here and now, we can be open to the things in the future. What is needed for today, is a new spirit – Rob Bell.
https://www.youtube.com/watch?v=B6xRYunuf4M
Here are helpful hints to be more present in your daily life:
Celebrate the little things/success
Understanding that you don't have all the answers
Limit the amount of time on social media or devices
Listen without tending to respond – just be there, in the moment
Take time to really breathe
Be grateful for things each day and if possible, share these with those people
This Sunday, we celebrate one of the most special days of each year – Mother's Day. I pray that this Mother's Day will be a special day for all mothers, grandmothers and guardians of our St Francis de Sales School community. Please be assured that your love, care and support of your children is appreciated by them and us here at St Frannies – we really appreciate what you do. Have a wonderful day on Sunday, hopefully being spoilt rotten.
Staffing Updates
Over the past couple of weeks, you would have been reading our recent staffing changes here at St Francis. From time to time, these things can happen. I want to reassure all members of our community that even though we may have new staff, our vales and core business doesn't change it.
This week, we say goodbye to our Teacher Librarian, Mrs Trudi Burgess. Trudi has been a wonderful asset to the students and teachers here at St Francis, sharing her knowledge and love of books and authors with the students. We will miss her friendly welcoming personality and wish her all the best in her new career – helping teachers to access digital library resources. We wish her all the best and success in her new venture.
Next week, on Thursday 18 May, we will be wishing Mrs Tina Hilton all the best on her new position at the Clifton High School. As you would be aware, Tina has had many roles at St Francis over the years she has worked here. She has been a parent, a School Officer, the leader of the gardening club, Workplace Health and Safety Coordinator, Library Assistant and the guru of the Show and Shine. We will miss her knowledge, kindness and organisational skills and we hope that she comes back and visits us.
We welcome Mrs Andrea Lewis back to St Francis for the remainder of Term 2. We know that she has some fun, interesting work planned for the Year 5/6 class while Mrs Allison Busiko is Acting APRE at Holy Name. She is looking forward to reconnecting with the students this term.
I would also like to take this time to welcome Mrs Angela Skillington to the role of deputizer, for the next 6 weeks. Angela is well known to our families here at St Francis. Her role will be to assist the leadership team with decision making, staffing and be acting principal in my absence. Congratulations, and all the best Mrs Skillington.
Upcoming Events
National Walk Safely to School Day – Friday 19 May: Join our staff at Edward Street Park (just down from the Police Station) and walk to school. The meeting time is 8am for an 8.05am walk. Members of our community are welcome to join us. We will have staff at school to supervise those who are unable to walk. We hope to see many students and families walking on this Friday.

State of Origin Free Dress Day – Wednesday 31stMay: Please come dressed in your state of origin colours – a gold coin donation will be required which will go towards projection compassion and assist those families who are less fortunate than us.

Reconciliation Week Liturgy

– Friday 2 June: Please join us for a special assembly to recognise a significant time for our nation and our indigenous people of Australia.
Bus Zone - Parking and Drop Offs
A reminder to all of our families that the Bus Zone which is located directly at the front our school is only for buses. If you are parking, dropping off/picking up your child, please do so out of this area. Fines may apply if you are caught not following these rules. I sincerely appreciate your understanding and diligence with these road rules.
Tuckshop Orders
Mrs Carmel Stace would like to remind all our families that tuckshops orders for each week, close 9am on Wednesday, of that week. Later orders can not be processed as the food for each week has already been purchased. Please be organised, order in advance and not on Thursday or Friday.
Prep and Enrolments For 2024
Please continue to promote and talk about our beautiful school within the community. Word of mouth is still the number one way to advertise what we offer here. We are currently taking enrolments for Prep for 2024. If you know of any families with Prep aged children, please encourage them to make contact with Linda in the front office or visit our website https://www.clifton.catholic.edu.au/
Upcoming Gala Days and Under 8s Day
On Friday May 26 and on Friday 9 June, students across the school (Year 3 to Year 6) will be participating in the Sporting Gala days at Allora. This will involve students playing games of rugby league, soccer or netball. As in the past, you will need to provide travel for your child, as this is normally well attended by parents. If you are unable to arrange transport, to and from Allora, please let me know. If you wish your student not to attend, please let me know by Monday 22 May.
On Friday 9 June, the Prep to Year 2, will be participating in a morning of fun and enjoyment at the Under 8s Day, which is held at the Clifton State School. Please also check your emails for further information
Regards,
Mr Red
CHANGES TO CALENDAR EVENTS:
The list of school events are located on the school's webpage – https://sfdssclifton.schoolzineplus.com/calendar
This is a great way of keeping up to date with upcoming events. Emails, notifications and Facebook posts will also occur throughout the year to inform and remind you of upcoming events etc.
Term 2 – Week 3
Week 5
Fri 19 May – Walk to School Safely
Week 6
Wed 24 May – National Simultaneous Reading Day
Fri 26 May – Gala Sports Day in Allora
Sun 28 May – Bunnings West BBQ Fundraiser
Week 7
Wed 31 May – State of Origin – Free Dress – Gold Coin Donation
Fri 2 June – Reconciliation Week Liturgy – 2:20pm Assembly
Week 8
Tues 6 June – High Jump Trials at St Francis – 9-12 years Boys and Girls
Fri 9 June – Gala Sports Day in Allora – Under 8s Day at Clifton State School
Week 9
Thurs 15 June - 800/200m events at St Francis – just our school
Fri 16 June – Athletics Carnival combined with St Francis and St Patrick's at St Francis
Week 10
Fri 23 June – Semester One Report Cards emailed out to families
Thanks for reading…
Regards,
Mr Red
CURRICULUM COORDINATOR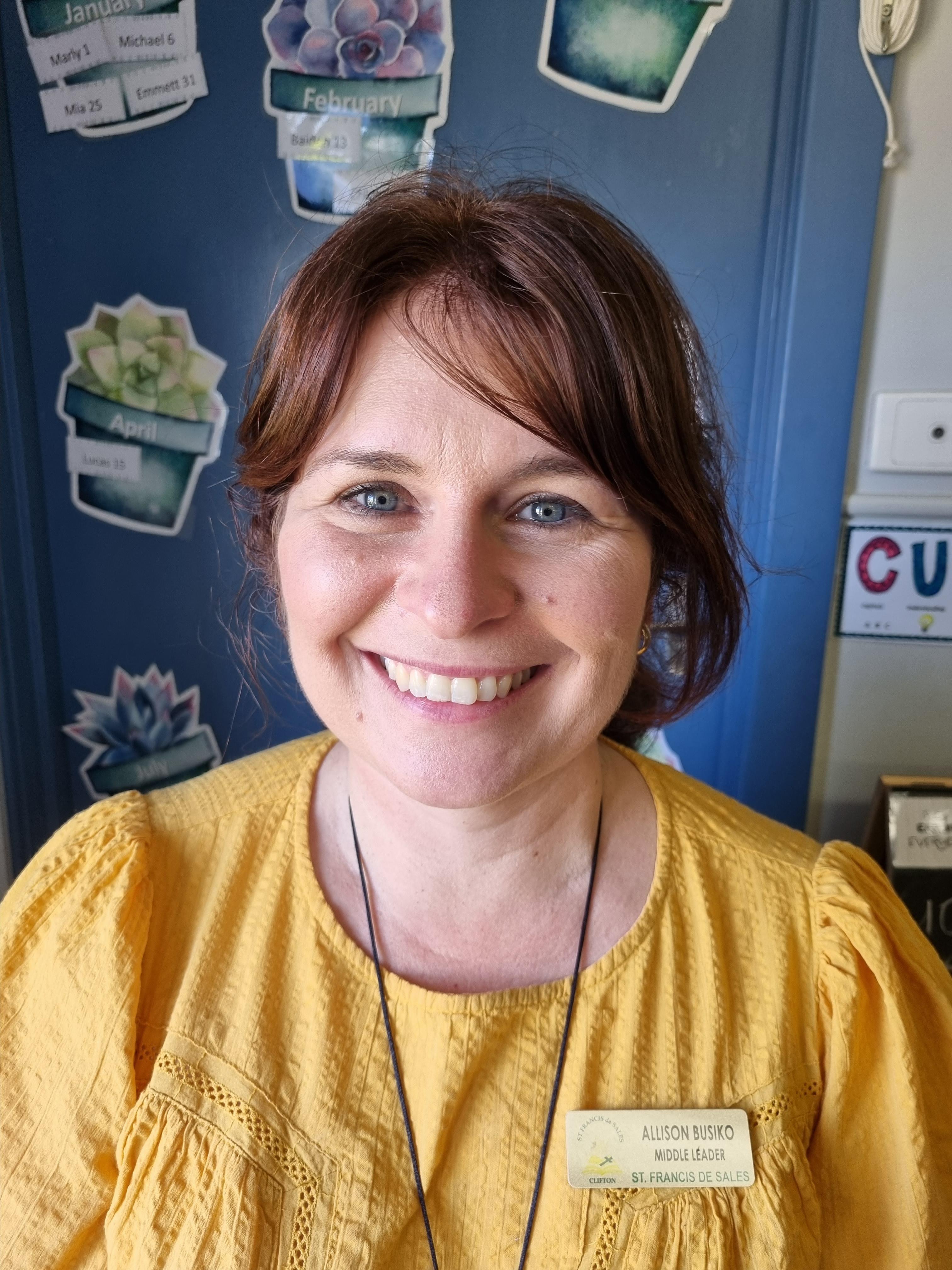 CURRICULUM COORDINATOR
Happy Mother's Day to all of our ladies. I once heard a very wise person describe Mother's Day as a celebration of the care, guidance and nurture that females provide their families and loved ones. Thank you to our wonderful females in our St Francis Community. You are such a blessing.
Thank you to everyone who participated in the Mother's Day and had your money in on time. It makes coordination of the stall much easier when we know exactly how many gifts are required.
The teachers are busily teaching and thinking forward to their report cards. Semester 1 2023 reports will be sent out in Week 10 on Friday 23 June and they will summarise your child's learning so far in 2023. When the teachers make a judgement about your child's progress, they have used a variety of methods including; tests, work samples, questioning, observations and discussions.
To clarify, please remember, that a:
'C' Overall Grade on the report card means your child is demonstrating the necessary skills and understandings for that part of the curriculum.

'D' Overall grade means that your child is on their way! They have not reached the end of year standard at this point in time.
If your child is going to receive a mark of a D or E, you will be contacted by the teacher before the report card is placed on the Parent Portal.
If, at any time, you would like to discuss your child's progress, please email your child's teacher/s and arrange a meeting. We are in partnership with you! We love to see the growth each and every child is making and we understand the importance of sharing this growth with you.
PREP/YEAR 1/Year 2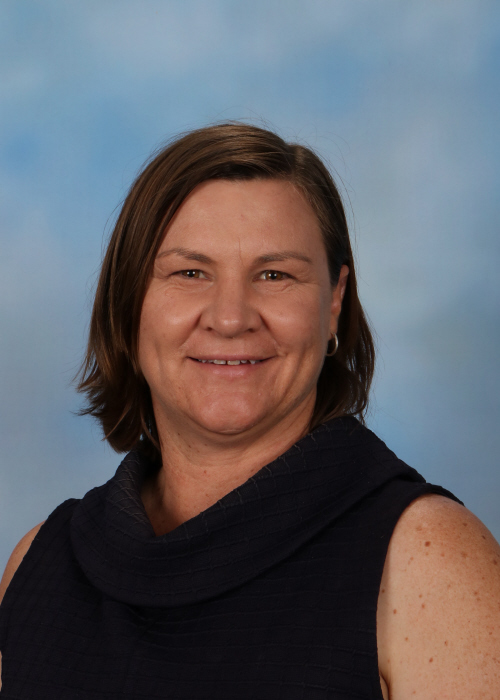 Prep/Year 1/Year 2
Another engaging fortnight of fun and learning in P/1/2.
In Visual Arts, we looked at the colour wheel to identify the three primary colours – red, blue and yellow. Students enjoyed the opportunity to mix these colours to make secondary colours and create their very own colour wheel. This colour wheel was then spontaneously turned into a clock that students were able to use for learning to tell the time.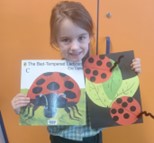 P/1/2 experimented with a range of materials and art techniques to create beautiful Mother's Day gifts. We enjoyed using art and craft skills to respond to our story in religion, 'Jesus Walks on Water' and our shared reading text, 'The Bad-Tempered Ladybird' by Eric Carle.
In Maths, we have been learning about money. Year 2 students are learning to count notes and coins and make amounts in different ways. Year 1 students identified and sorted coins using colour, size, shape and value. Prep students set up a classroom shop where there was a Grocery Manager, Fruit and Vegetable Manager and Plants Manager. Students used their language and conversation skills to apply their knowledge and understanding of money. Learning made fun and differentiated!
YEAR 3/4
Year 3/4
Excitedly, we have been using teams to work during HASS. We've watched videos on Child Convicts on ABC education to answer questions about the early convicts in Australia. The children have worked mostly independently only checking in here and there to clarify an instruction or spell a word. Our children are truly amazing using technology. We won't discuss how many times I was in the learning pit trying to distribute the task on teams. A great model of the teacher being in the learning pit.
During Math our key focus has been numbers and place value to 10 000. We've narrowed on partitioning numbers. It is interesting to see how learning partition help us to view larger numbers. Like any new learning, the more we experience larger numbers the more confident we will become.
In Religion we have been working on our Bible skills. It is rewarding to locate scripture and parables by ourselves in the Bible. Moving forward, we will be going deep on the parables- The Lost Sheep and The Prodigal Son.
Holy Communion and Confirmation classes will begin in Term 3 on Tuesday afternoons in the 3-4 classroom. Save the date 26th August.
Year 5/6 News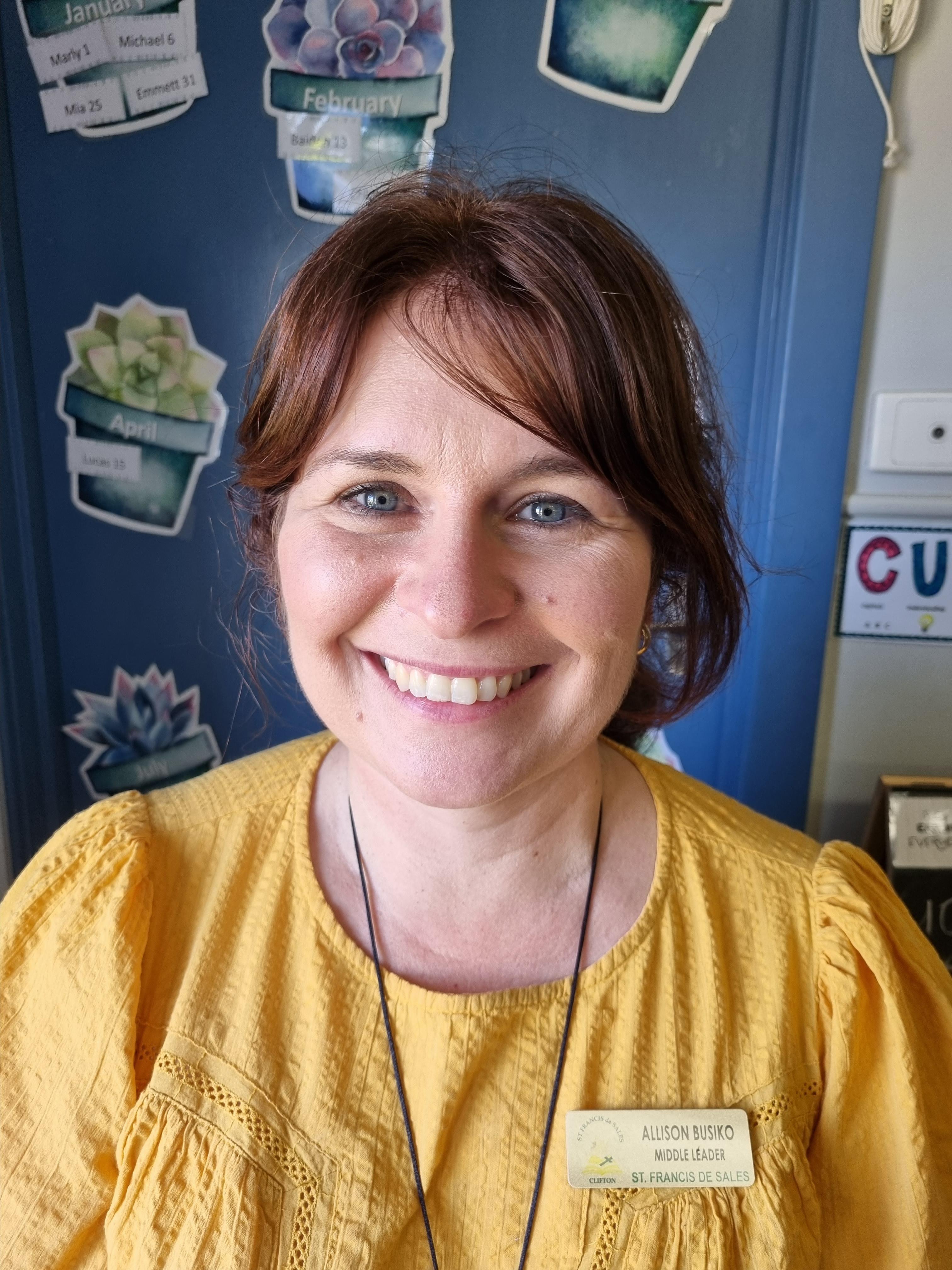 Year 5/6
Who was Jesus and how is he described, represented and shown in the Bible? This is the question that was posed to the Year 5/6 class this week. The students went on a bit of a hunt, to describe the words used.
In Mathematics, the students have studied integers and discounts. We have learnt how to calculate a percentage of a number in our heads (10%, 20%, 50% and 25%) and using this, we could calculate sale prices of items.
In English, we are studying the features of biographies and using our knowledge of text to locate main ideas. Next week, with Mrs Lewis, we will research various important Australians and write our own biography. This will also be helpful as the students will present a biography to the class from Week 7 to Week 10.
SPORT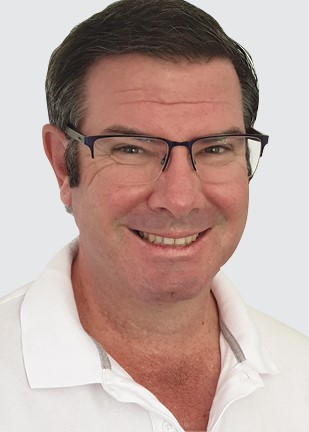 PE with Mr Red
We have worked hard on our jumping and running skills this week, focusing on reaction time and having fast feet.
Starting in Week 6, before school Athletics practise will begin at 8am on Monday, Wednesday and Friday mornings. All students are able to join in and practise. We will culminate these activities with our athletics carnival in week 9 at St Francis. Thursday 15 June will see us compete in the 800/200 metre events and on Friday 16 June will we compete with St Patrick's, Allora in a combined school carnival at St Francis.
Recent Sporting Events
Congratulations to Thomas Patterson who was selected in the Southern Downs Tennis team, to compete at Dalby on Monday May 22 for a place in the Darling Downs Squad. All the very best Thomas!!!
Training has continued for the Gala Day competitions for Soccer, Netball and Rugby League. Please refer to information that was emailed out during the week.
Yours in sport,
Mr Red
LIBRARY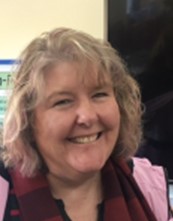 Library News
For my final Library News … I am sharing with you an infographic that reinforces the importance of speaking to and reading with your children from the outset. Any and all experiences in their early years, and continuing into their schooling days, help to build terrific habits that will only help them to grow in all areas of their learning.
Happy reading.
P & F UNIFORM SHOP
Uniform Shop Co-Ordinator: Kylie Hay
Contact Details: kurlz@live.com.au or 0487 582 107
Uniform Shop Days: MOST Thursdays & Fridays
If you would like uniforms, please fill in the updated Invoice Sheet and email or text Kylie to either arrange a time to meet or for the order to be sent home with your child. If you have an old invoice copy, please bin it and replace with our updated one. This can be found on the Facebook page or request one from me directly.
UNIFORM SHOP NEWS
We now have EFTPOS available in the Uniform Shop at the time of collection
We have some good quality second hand winter uniforms and also summer uniforms available for $5 per item if you're looking for an extra jumper, shirt, shorts etc. Please note that only limited sizes and items are available but you are welcome to request second hand if available.
We are no longer stocking the following items however we still have limited stock available for a discounted price if you would still like to purchase them.

Green Fleece Vest $10

Sizes 4,6,8,12 & 14 available

Long Sleeve Boys Polo Shirts $15

Sizes 4,10,12,14 & Small available

Girls Green Long Formal Pants $10

All sizes except 10 available

Girls Green Long Sports Pants $15

Sizes 4,6,8,10 & 16 available
If you urgently require uniforms on a day other than Thursday or Friday, please let me know and I can arrange this with the staff at St Francis De Sales. Please note I do work and will get back to you as soon as I possibly can.
STUDENT PROTECTION CONTACTS
Feeling Safe- All students have a right to feel safe and be safe.
If you are concerned about any form of abuse that is immediate, you should call 000. A significant risk or harm to a student, whether or not you have formed this belief on reasonable ground, should immediately be raised with one of our Student Protection Contacts.
ADMINISTRATION
School Fees:
We do recommend the setting-up of a direct debit facility to pay regular amounts into the school account. This alleviates overdue bills.
SCHOOL Bank Details
BSB: 064786
A/C: 100023789
Reminder: All P&F payments & Uniform payments are paid to a different bank account NOT the school account.
P&F Bank Details
BSB: 084610
A/C: 508684159