Term 2 Newsletter 27th April - 2023
PRINCIPAL'S MESSAGES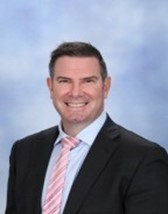 Upholding the Anzac Ideal - Clifton Celebrates the Anzac Legacy
Tuesday just gone, we as a nation, celebrated one of the most significant days for our country. This was a special occasion to acknowledge the sacrifice and pay our respect to those who have defended our country and are continuing to do so. I was extremely proud to see that every student that was able, made the effort to commemorate the ANZAC spirit, in marching with our community or attending the dawn service. This is a true measure of what this day means to our community. Lest we forget.
As I prepare to write the Principal's column, I have found the below article always interesting and very thought-provoking reading. I hope you enjoy…
Enjoying great peace and prosperity, Australians are keen to contemplate the ANZAC legacy. So there has been a vast resurgence of interest in dawn services and the number of Australians spending Anzac Day at Gallipoli grew from 200 (in 1988) to 20,000 (in 2005). Further, in 1995 a tradition commenced as Essendon and Collingwood clashed at the first AFL ANZAC Day game. At those matches, a brief period of silence is kept by the crowd of over 90,000 supporters - as preceded by the Last Post and followed by the Rouse. A flag ceremony is held, war veterans are recognised. Similar to the AFL, the rugby league community has also embraced the tradition (in 2002) with the Sydney Roosters and St George Illawarra Dragons, along with the Melbourne Storm and New Zealand Warriors, participating in a sporting match. The ANZAC Day Medal is awarded after the match to the player who best exemplifies the ANZAC spirit: skill, courage, self-sacrifice, teamwork and fair play. Though it has led to negative responses in the media, these games are consistent with the view of the original ANZACs who in 1916 held a sports event on the first ANZAC Day.
Finally, we may describe how heroes such as John Simpson Kirkpatrick (1892-1915) reflect Jesus Christ. Simpson and his donkey saved perhaps hundreds of ANZACs at Gallipoli. Giving no thought to his own safety, Simpson lasted for only 24 days. His life and action illustrate the ideal described by Jesus: "Greater love hath no man than this, that a man lay down his life for his friends" (John 15:13 KJV), and "I am among you as one who serves." (Luke 22:27). Killed at the age of 22, he was regarded by colleague as "like Christ" (an extract from http://www.fava.org.au/content/fol-pdf-doc/691 )
School Renewal And Improvement Process
The school community should be very delighted in the preliminary review so far. An amazing amount of comments and love for the community was shared. There were some areas where the school can focus greater energy in and with this, improve and refine our practices. Overall, a very pleasing result for our community. Once the review has been finalised, we will share this with our community, as this will lead into our strategic plan for the next 4 years. Thank you all who participate in the review, we really appreciate your time and feedback. I look forward to sharing with you our many areas of success and our focus areas for the next few years.
Bus Zone - Parking And Drop Offs
A reminder to all of our families that the Bus Zone which is located directly at the front our school is only for buses. If you are parking, dropping off/picking up your child, please do so out of this area. Fines may apply if you are caught not following these rules. I sincerely appreciate your understanding and diligence with these road rules.
Tuckshop Orders
Mrs Carmel Stace would like to remind all our families that tuckshops orders for each week, close on Wednesday, of that week. Later orders can not be processed as the food for that each week has already been purchased. Please be organised, order in advance and not on Thursday or Friday.
Supporters Of The School
A massive shout out to our families that support our school. If it is helping with maintaining the school grounds, installing and building electrical works, volunteering your time with fundraising events or just general maintenance around the school, I would like to say a massive thank you to these families. If you would like to advertise your business, we might be able to assist and help out through our communication mediums. Please get in contact with the school.
Changes To Calendar Events:
The list of school events are located on the school's webpage – https://sfdssclifton.schoolzineplus.com/calendar
This is a great way of keeping up to date with upcoming events. Emails, notifications and Facebook posts will also occur throughout the year to inform and remind you of upcoming events etc. Please see the next couple of events happening very soon:-
Term 2 – Week 3
Mon 1 May – Labour Day – Public Holiday
Week 4
Fri 12 May – Mother's Day Stall and Liturgy – please send your photos to Ange Skillington
Week 5
Week 6
Fri 26 May – Gala Sports Day in Allora
Sun 28 May – Bunnings West BBQ Fundraiser
Week 7
Week 8
Tues 6 June – High Jump Trials at St Francis – 9-12 years Boys and Girls
Fri 9 June – Gala Sports Day in Allora – Under 8s Day at Clifton State School
Week 9
Thurs 15 June - 800/200m events at St Francis – just our school
Fri 16 June – Athletics Carnival combined with St Francis and St Patrick's at St Francis
Week 10
Fri 23 June – Semester One Report Cards emailed out to families
Thanks for reading…
Regards,
Mr Red
CURRICULUM COORDINATOR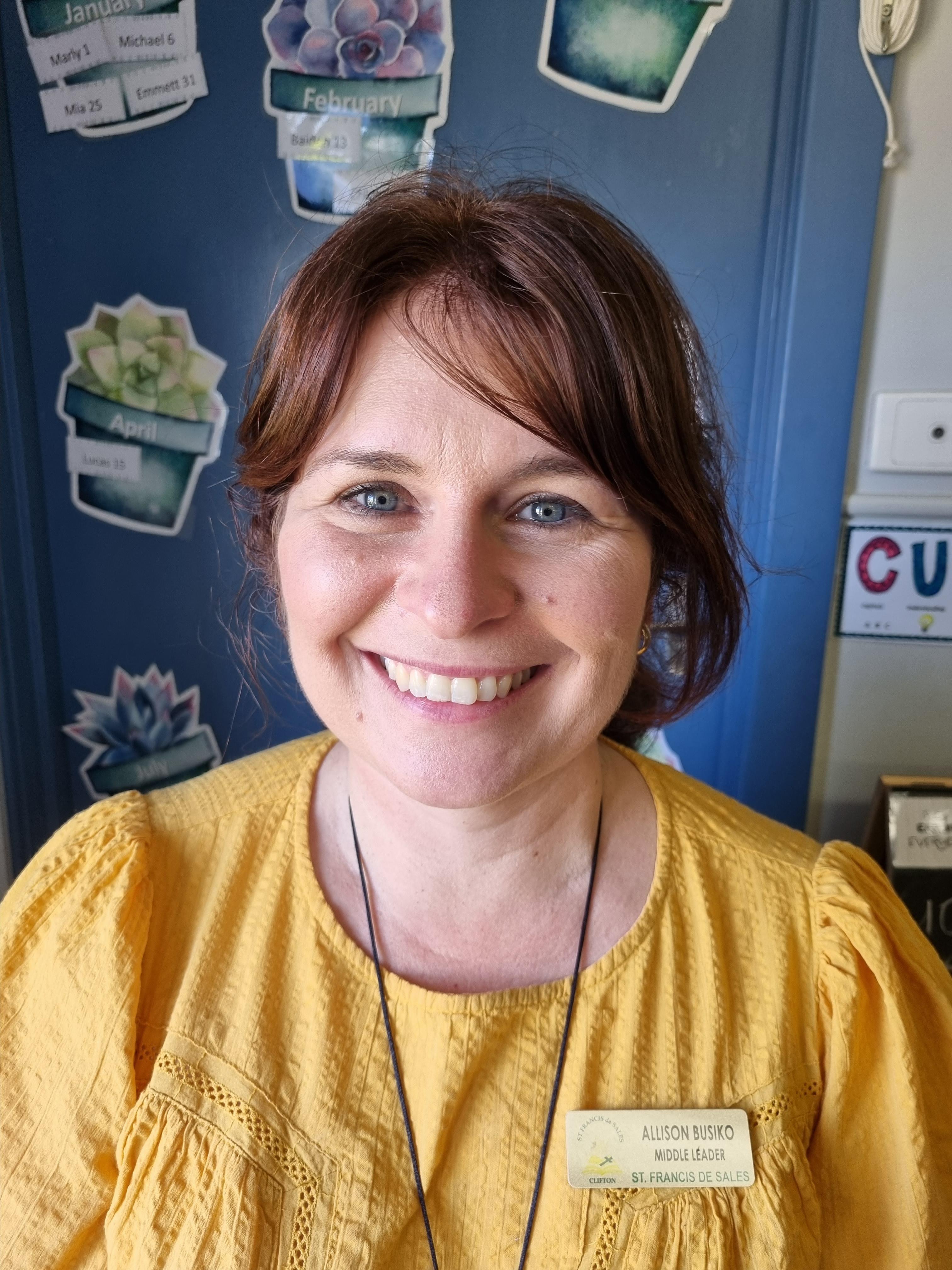 CURRICULUM COORDINATOR
The last two weeks have been busy with sporting opportunities and trips to the Empire Theatre! Our school loaded into the bus nice early and travelled into Toowoomba to see the show, Mr Stink.
The students really enjoyed the bus ride into town and then they enjoyed the "seats that move" and when the lights went down in the theatre. It was exciting to be in a big theatre with so many other schools and students to watch such an enjoyable performance.
After the theatre, we had a little snack and a play at a new park. How wonderful that we can travel into Toowoomba to see a show.
Indy - I liked the Mr Stink show as it had some interesting special effects and costumes. I also really liked the dancing.
Kaitlyn - Mr Stink was funny and the way they danced was really cool.
Bryce - I liked that Mr Stink was funny and I thought the Chloe character was caring.
Jackson - I loved that we went to Maccas and got to eat an ice cream.
Georgia - I really liked the park we played at.
James - I liked the show at the Empire theatre.
Prev
Showing images
1 - 8
of 10
Next
PREP/YEAR 1/Year 2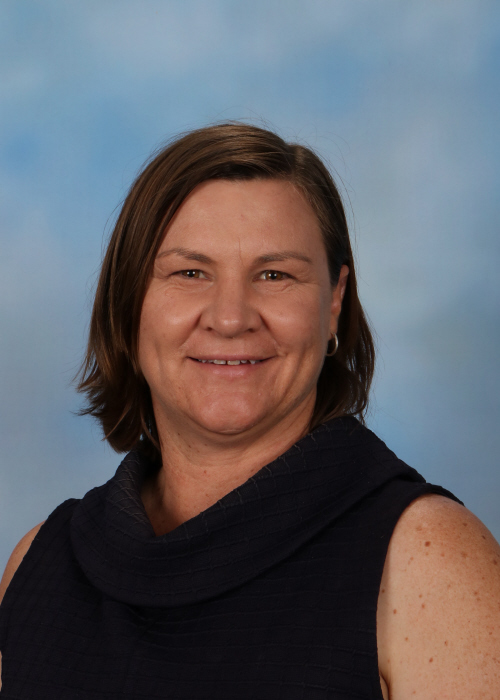 Prep/Year 1/Year 2
This fortnight, we began our term 2 Religion unit titled 'How can the stories of Jesus challenge me today?' We started our unit with the question, who is Jesus? Students shared their ideas with others, of what they already know about Jesus. Their curious minds enabled them to pose numerous questions about the life and times of Jesus. These questions we seek to answer throughout the term.
Prayer is part of our daily classroom routine. It was lovely to hear the 'prayers from the heart' the students had for their peers and family members who are sick. This really highlights the love, care and kindness the students of SFDS have for their friends, family and community.
In Science, we launched into the physical sciences exploring forces. We sorted and described how objects moved and identified objects that required a push or pull. Students explored the many ways we use force in everyday life.
In Maths, we described time and brainstormed the vocabulary associated with time. In Prep, students connected the days of the week to familiar events. They identified the month of their birthday and read time on the hour (o'clock). Year 1 students made connections between common time sequences, such as days of the week and months of the year. They read time on the hour (o'clock) and half hour (half past). Year 2 students read time to the quarter-hour using the language of 'quarter past' and 'quarter to'. This is a challenging concept for year 2 that requires consistent practise. Students used a calendar to identify the date and determine the number of days in each month. Our little rhyme below helps us to remember this.
30 days has September,
April, June and November,
All the rest have 31,
Except for February, it's the one,
Which has 28 days clear,
And 29 in each Leap Year.
YEAR 3/4
Year 3/4
Welcome back to school for term two. Proudly, we prepared and presented the ANZAC Day liturgy for the school this week. Each learner took their role in the liturgy seriously ensuring they were practiced and reverent. Our class is also responsible for the Mother's Day liturgy. Please ensure you have emailed photographs to be included to Angela.Skillington@twb.catholic.edu.au. Multiple photos of special women in our lives are welcomed.
During Math this term we are focusing on whole number and place value. We've engaged in hands on experiences and utilised place value vocab to begin this learning cycle. Can you believe we are learning numbers in the tens of thousands!
Our comprehension learning cycle will zone in on text connections. We are using the QAR think and search strategy to find clues in the texts or multiple texts to answer questions. We then consider if our answers are fair and reasonable referring to the evidence we've highlighted.
In our work with Zones of Regulation we've been working on developing our inner coach to quieten our inner critic. This is challenging for adults too! Consider our self talk and ways we can support and encourage ourselves as a learner. For example: I am too scared to have a go....... I can have a go. This is a great car topic for traveling to and from school.
Students made their own fidget rings to support yellow zone behaviours of loosing control, excited, worried and anxiety. A simple, inexpensive yet effective tool you could even make at home.
Year 5/6 News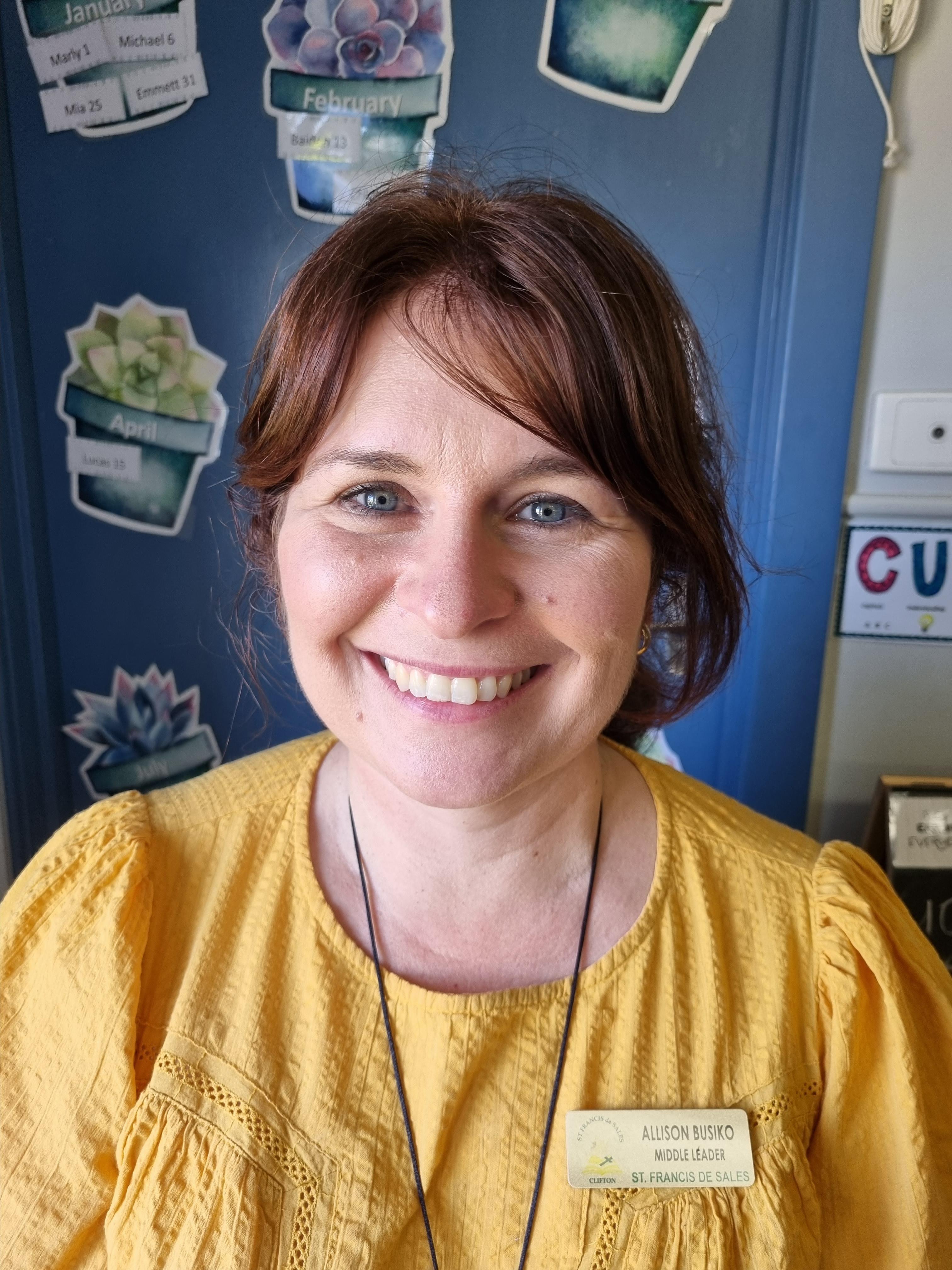 Year 5/6
What a busy two weeks it has been. The class have been working on their HASS blogs and finishing off their brochure about prophets in Religion.
This term, our knowledge of Civics and Citizenship will extend to how laws are formed in the parliament. We will learn about the Houses of Parliament, the Governor General, the Prime Minister, referendums and the Magna Carta. It will be great to extend our knowledge of voting into the national understanding.
Our speaking presentations will begin next week. The first presentation (from weeks 2-6) is a special talent. This could be anything at all from making a bed, to shooting a netball into the hoop or completing a rubrics cube.
The second speaking presentations are for the student to research an Australian politician and tell us about them.
SPORT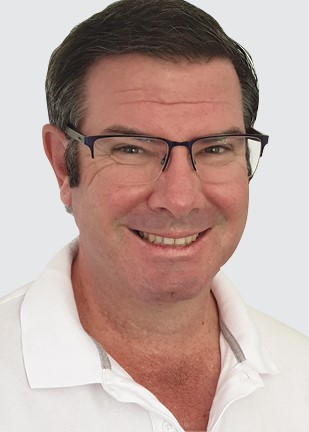 PE with Mr Red
We have begun our unit on Athletics for this term. The students demonstrated skills in Shot Put and Discus so far. In the coming weeks will be take on high and long jump.
Starting in Week 6, before school Athletics practise will begin at 8am on Monday, Wednesday and Friday mornings. All students are able to join in and practise. We will culminate these activities with our Athletics Carnival in week 9 at St Francis. Thursday 15 June will see us compete in the 800/200 metre events and on Friday 16 June will we compete with St Patrick's, Allora in a combined school carnival at St Francis.
Recent Sporting Events
On Wednesday, Bryce Bateman, Mick Willett and Thomas Patterson represented Southern Downs at the annual Darling Downs Rugy League trials at Goondiwindi. All the boys played really well but were unsuccessful in making the DD team. On Thursday, the Central Downs Cross Country Team consisting of Thomas Patterson, Archie Joppich, Eve Skillington, Bridget Harrigan, Mick Willett, Natalie Patterson and Sophie Joppich participated at the Southern Downs trials. These were their results:-
Mick 8th place

Sophie 9th place

Eve 15th place

Thomas 20th place

Bridget 23rd place

Archie 27th place

Natalie 29th place
All the best to Thomas Patterson, Mick Willett and Rhys Gascoyne who will compete in the Central Downs Tennis trials this Friday. All the best boys.
Training has begun for the Gala Day competitions for Soccer, Netball and Rugby League. Please encourage your child (if over the age of 8) to attend these important training sessions.
Yours in sport,
Mr Red
LIBRARY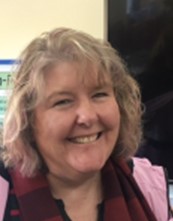 Library News
The Benefits of Reading Books
Mrs Trudi Burgess
Teacher Librarian.
P & F UNIFORM SHOP
Uniform Shop Co-Ordinator: Kylie Hay
Contact Details: kurlz@live.com.au or 0487 582 107
Uniform Shop Days: MOST Thursdays & Fridays
If you would like uniforms, please fill in the updated Invoice Sheet and email or text Kylie to either arrange a time to meet or for the order to be sent home with your child. If you have an old invoice copy, please bin it and replace with our updated one. This can be found on the Facebook Page or request one from me directly.
UNIFORM SHOP NEWS
We now have EFTPOS available in the Uniform Shop at the time of collection
We have some good quality second hand winter uniforms and also summer uniforms available for $5 per item if you're looking for an extra jumper, shirt, shorts etc. Please note that only limited sizes and items are available but you are welcome to request second hand if available.
We are no longer stocking the following items however we still have limited stock available for a discounted price if you would still like to purchase them.

Green Fleece Vest $10

Sizes 4,6,8,12 & 14 available

Long Sleeve Boys Polo Shirts $15

Sizes 4,10,12,14 & Small available

Girls Green Long Formal Pants $10

All sizes except 10 available

Girls Green Long Sports Pants $15

Sizes 4,6,8,10 & 16 available
If you urgently require uniforms on a day other than Thursday or Friday, please let me know and I can arrange this with the staff at St Francis De Sales. Please note I do work and will get back to as soon as I possibly can.
STUDENT PROTECTION CONTACTS
Feeling Safe- All students have a right to feel safe and be safe.
If you are concerned about any form of abuse that is immediate, you should call 000. A significant risk or harm to a student, whether or not you have formed this belief on reasonable ground, should immediately be raised with one of our Student Protection Contacts.
ADMINISTRATION
School Fees:
We do recommend the setting-up of a direct debit facility to pay regular amounts into the school account. This alleviates overdue bills.
SCHOOL Bank Details
BSB: 064786
A/C: 100023789
Reminder: All P&F payments & Uniform payments are paid to a different bank account NOT the school account.
P&F Bank Details
BSB: 084610
A/C: 508684159