Term 1 Newsletter 16th March - 2023
PRINCIPAL'S MESSAGES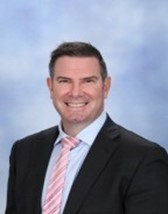 Welcome to Week 8 - Homework and Why it's Worth It In The Long Run.
Now that the excitement of the beginning of a new school year has worn off, some of the routines of school life start to become a little mundane for some at this time of term. Usually, one of the first things that begin to fade at this time of term is students' and parents' attitudes towards homework. Parents need to dig deep and keep an optimistic outlook. For most classes, there are only about 2 more weeks of homework left, but for some, this may seem like an eternity. However, by concentrating on encouraging students to keep going and setting a goal, the reward at the end is two weeks holiday.
Homework always has and always will be a source of frustration in many households around the country if not the world...so you're not alone on this one! However, why is it so that some families struggle with homework more than others? The answer to that question is simple…. set a clear and consistent expectation and routine right from the start and place a high value on completing homework activities on time.
Homework is a common expectation for most primary school children. The nature of the activities will vary between different schools and for different ages, so it is best to discuss expectations with your child's teacher.
Homework causes more headaches for parents than it does for children. Some parents worry because their children don't seem to do enough while others are concerned because they are given too much. Others are concerned that their child will get into big trouble if it is not done, and a minority (gladly) don't feel homework is important and provide excuses for their children. My advice…do this at your own peril. Kids who are in routine and who make a commitment to their learning have a far greater chance of success when they enter secondary school. You will make a rod for your own back if you allow your kids to avoid such commitments.
Homework is very much a part of secondary education however primary schools vary in their approach. As a general rule, little formal work is given to children in the first couple of years of schooling. But as they progress, the amount of homework increases. Here at St Francis, students are shown what is required of them and each week the teachers give feedback to the students about their homework. Set tasks should be an extension of work covered in class or revision. In other words, unless a student has been absent from school, the excuse of "I don't know what to do", is not completely accurate. Completion of projects in older year levels is never given at the last moment. The students are provided with criteria/information sheets with more than enough class and home time for their completion.
As your children progress through the grades, parents need to become a little redundant when it comes to assisting with homework. Most kids in Grades 5 & 6 are more than capable of completing homework tasks on their own. They can access online activities which cater to individual learning styles, and I know for a fact that their teachers make themselves available during lunch hours or alternative times to assist anyone student who may require assistance. Also, in most year levels, students have seven days to complete the set tasks.
Talking with students a couple of weeks ago in Year 5/6, they all agreed that they can easily complete all their homework over one or two afternoons if they put their mind to it…. not a huge commitment by any means. As I said to this cohort recently, your teachers have put in the effort, it is only right to repay the favour and put the effort in yourself to get it done.
There has been considerable debate over the last decade about the value of homework for primary-aged children. Most educators agree that reading and repetition of learning basics are the most valuable homework that a child can do and should become a daily habit for children. "Repetition is the mother of memory." Other benefits include reinforcement of topics covered at school, an opportunity for parents to gain an idea of what is being taught in class, and help establish a regular study routine in preparation for secondary school study expectations.
If you have concerns about how much homework your child is set or the level of difficulty, please contact your child's teacher and arrange a time to discuss your worries. Such discussion is the basis of a true partnership between you and your child's teacher.
School Renewal and Improvement Cycle
St Francis de Sales scheduled for our quadrennial school review will be on Monday 17 April to Thursday 20 April. The Toowoomba Catholic Schools Office has a School Renewal and Improvement Framework in place which has as a key element a quadrennial school review. In this review a review team consisting of Mr Marty Savage (Senior Education Leader) and Mrs Louise Pfingst (Principal of St Anthony's) will visit the school for three days. Feedback can be provided to the review team in person or by telephone. All feedback remains confidential. Please contact the school office if you are interested in speaking to a reviewer. You may also register your interest by emailing Brendan.Redinger@twb.catholic.edu.au Thank you again for your continued and on going support.
Learner Qualities Survey
Please provide your feedback for our development to our learning qualities survey https://forms.office.com/Pages/ResponsePage.aspx?id=_f1LV0RCBUK3EBaPWwxYDXWvxb3NWgJErohAXKpvaJNUQzNEMEc4S0lZNU5SNE5IWlpCSU9KUkVUQi4u
Please click on the link and submit your feedback – will only take 5 mins to complete
Prep 2024
It is that time of year again where we urgently request for any families who may have a child eligible for Prep in 2024 to ensure an enrolment application has been submitted. Children who are born between 1/07/2018 to 30/06/2019 are eligible to enter next year's Prep program. It is vitally important to spread the word to our community and get them to secured a place for their child for 2024.
School Fees
A thank you to all families who have already paid this term's school fees or who have set up a regular payment scheme. Your prompt payment allows the school to meet its financial commitments, so I really do appreciate your support. It would be great to have all families up to date with school fee payments or committed to direct debits etc., by the end of the term. Delaying payment of school fees only compounds the debt owed to the school as the year goes on. Any outstanding invoices will be chased up.
Changes to Calendar Events:
The list of school events are located on the school's webpage – https://sfdssclifton.schoolzineplus.com/calendar
This is a great way of keeping up to date with upcoming events. Emails, notifications and Facebook posts will also occur throughout the year to inform and remind you of upcoming events etc. Please see the next couple of events happening very soon:-
Week 9
All week - Parent Teacher Interviews; NAPLAN assessment for Year 3 & 5
Fri 24 Mar – Gold Coin donation for a free dress day to celebrate Harmony Week and raise money for Caritas – Project Compassion
Week 10
All week - Parent Teacher Interviews
Sunday 26 March – Family Sunday Mass – all are welcome to attend – 9:30am at Clifton Church
Wed 29 March Cross Country – Pilton
Thurs 30 March – Easter Holy Week Celebrations – 2:00pm – MPC
Fri 31 March – Toowoomba Show Holiday – School Closed
Term 2 – Week 1
Mon 17 April – Pupil Free Day
Tues & Wed 18/19 April – School Review
Week 2
Tues 25 April – ANZAC Day – Public Holiday – school marching on this day in formal uniform
Week 3
Mon 1 May – Labour Day – Public Holiday
To finish this week with a little laughter…
The child comes home from his first day at school.
"What did you learn today?" Asked the mother.
"Not enough," the child replied. "I have to go back again tomorrow."
Regards,
Mr Red
CURRICULUM COORDINATOR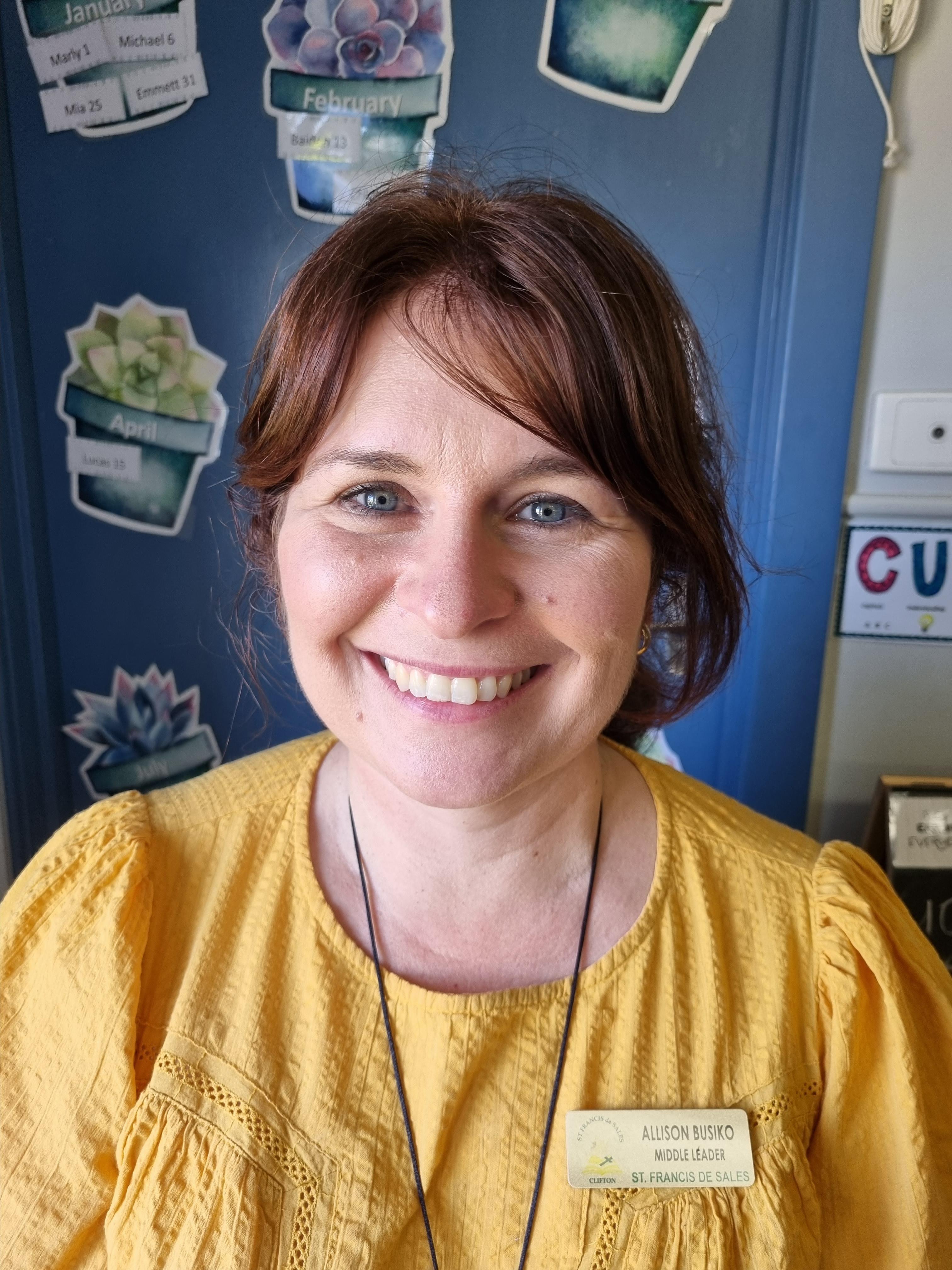 CURRICULUM COORDINATOR
How to help your child through NAPLAN
It is, as you know, NAPLAN time! All of the teachers and staff at St Francis have been so proud of the Year 3 and Year 5 students this week. We know something out of routine, and new can lead to big emotions for your student, so here are some helpful tips for parents during this time:
Be confident and express this to your child. Let your children know you are confident in their abilities.

Be relaxed and treat tests as an everyday event. Explain that you did lots of tests at school, and that they are a natural part of school life.​

Ensure your child has sufficient rest during this time.

Ask about the test afterwards, listen and give positive encouragement.
A big thank you to Mrs Skillington for delivering well wishes and some little goodies to our hardworking Year 3 and Year 5 students during this testing block.
Parent Teacher Term 1 Interviews
The Parent Portal is open for parents to book in a time with your classroom teacher/s to discuss learning, goals, and social interactions for this year. When you log into the Portal and you will be able to pick from a number of time slots. If you are having trouble for any reason, please email your child's teacher or call through to reception. Teachers are happy to hold Zoom meetings or phone interviews if you would prefer. We thank you in advance for ensuring a healthy line of communication between home and school. We look forward to meeting with you and sharing the 2023-year progress with you.
PREP/YEAR 1/Year 2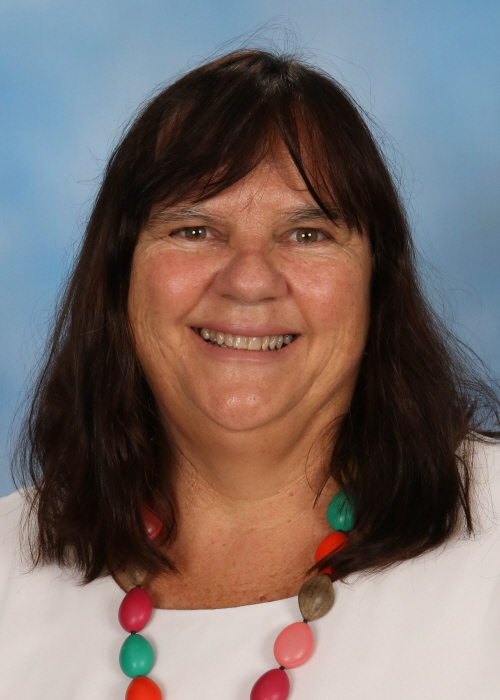 Prep/Year 1/Year 2 - Friday with Mrs Groombridge
This term in Prep/1/2 we have been studying the History component of the HASS subject. Prep and Year 1 students are looking at their own history and how much they have grown and changed since they were a baby. They have also thought about what they might look like and do in the future. We are comparing our families with other families and are making a graph to show family sizes in our class.
Year 2 have been students have been looking at the changes in technology over the years. We have discussed the changes in communication, travel and leisure activities. There have been many changes over the last number of years and we have been surprised by the things that have changed as well as some of the things that have stayed the same over many, many years. We wonder about the changes in technology that we will see in our lifetimes!
We have been exploring and writing narratives and are beginning to become familiar with the characteristics of a narrative. In shared reading we have been enjoying beautiful picture books in the narrative genre as well as writing and sharing our own narratives. With assistance for punctuation and spelling, Year 2 students published their stories in Word and shared them on assembly. We were very proud of not only their writing but the confidence with which they read their writing to the whole school community.
One of the highlights of our Friday afternoon sessions continues to be working with our Year 6 buddies. This term we have made sunflowers to go in the show display, we have shared stories and played games. Currently our buddies are helping us in a directed drawing activity. We are drawing pictures of our friendly and caring giraffe, Frankie!
YEAR 3/4
Year 3/4
Congratulations to everyone for their participation in the school cross country event. This event can be challenging, however all children participated with persistence, resilience and admirable sportsmanship.
During our Religion unit of work, we have been exploring the Parable of Jesus Healing the Blind Man. We identified that Jesus' miracles can fill us with awe and wonder as well as some confusion. We discovered the power of our faith as a community of believers. The children made connections to the Parable and considered ways this story can guide us in our lives today. We responded by writing prayers using our five senses which we have compiled into a class prayer book.
Our Science unit about forces has led us to investigate force with magnets. The students explored with curiosity, wonder and inquiring minds.
As our Year 3 friends embark on their NAPLAN testing we pray they stand tall, walk well, walk safe walk free and know that they are loved and supported.
Year 5/6 News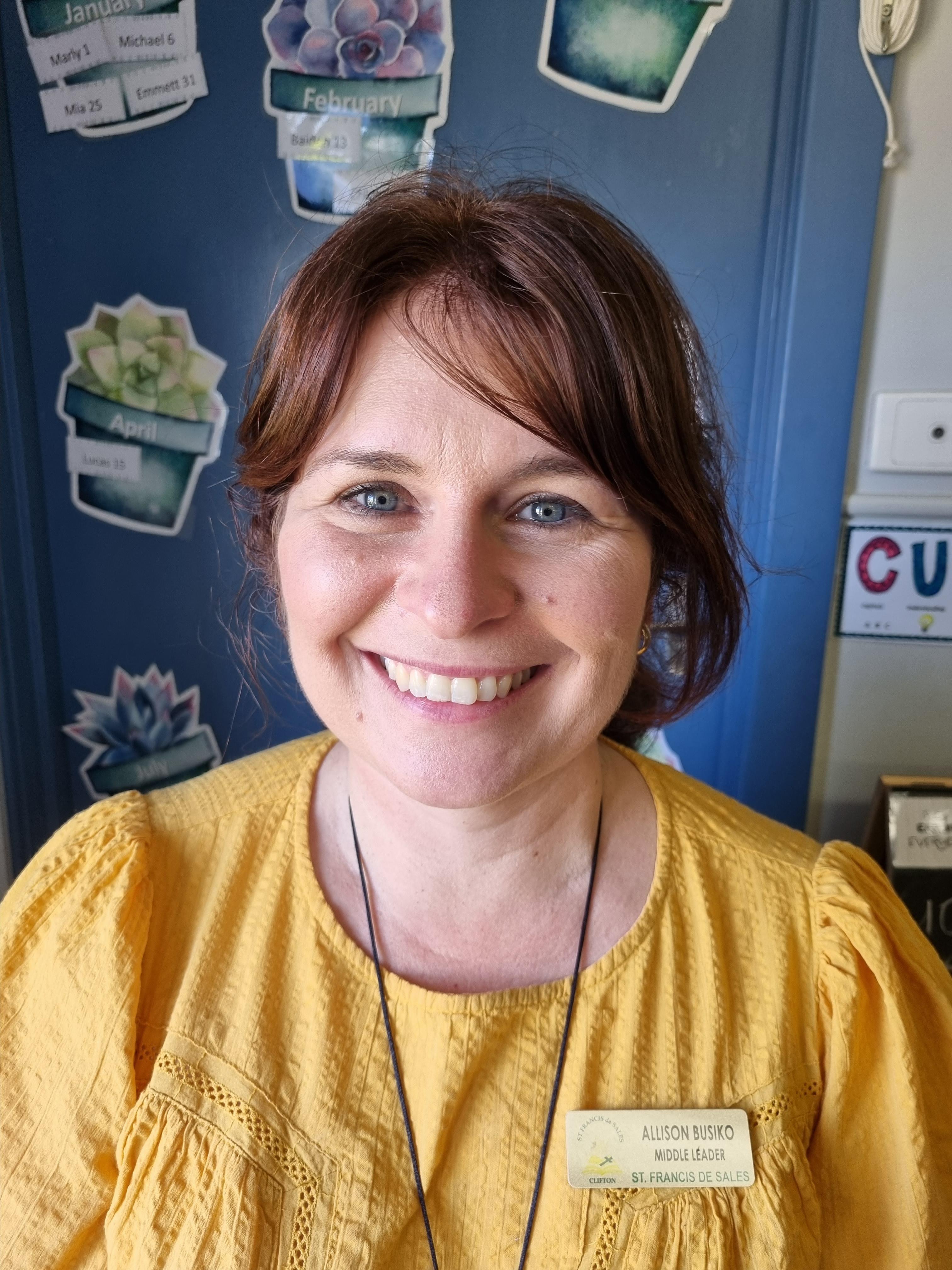 Year 5/6
This fortnight, we have been investigating faithfulness and how this is shown in the psalms and through the lives of the prophets in Religion. Together, we studied the major prophets: Isaiah, Jeremiah, Ezekiel, Daniel and discussed the important place that the prophets held in Ancient Israel and identified books of the Prophets in the Old Testament.
We have been so busy in our classroom reminding ourselves about persuasive texts and the language features they require. Students have familiarised themselves with the structure of this type of writing and we used our skills to correctly sequence text.
This term in HASS, we will be completing a brochure on Democracy. Week 9 and Week 10 will be a time of construction as we continue to discover more about the Australian Democratic process.
SPORT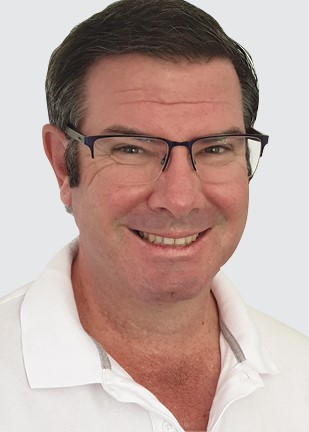 PE with Mr Red
We are about to finish our unit on tennis. We started serving and revised our racquet grip, forehand, backhand and our fast feet on the court. Over the next two weeks, we will look at some demonstration of skills learnt and a beep test to see if the students can beat their time from week 3.
Last week we had a wonderful cross country event – thank you to those families that were able to make it in the day – congratulations to all who competed and completed the event. Well done to Cosgrove who took out top honours. Please see the list below for the top finishers in each year level:-
6 Years Boys and Girls
Thomas Hughes – 1st
Georgia Wilson – 1st
Zarah Daley – 2nd
Nell Skillington – 3rd
7 Years Boys
Hunter Gault – 1st
James Johnson – 2nd
Hunter Olsen – 3rd
8 Years Boys and Girls
Olive Newman – 1st
James Patterson – 1st
Chaz Daley – 2nd
Jackson Wilson – 3rd
9 Years Boys and Girls
Matilda Skillington – 1st
Charlotte Trimingham – 2nd
Henry Johnson – 1st
Joseph Ramsey – 2nd
Rhys Gascoyne – 3rd
10 Years Boys and Girls
Emmett Harrigan – 1st
Sophie Joppich – 1st
Natalie Patterson – 2nd
Chloe Stace – 3rd
11 Years Boys and Girls
Mick Willett – 1st
Harvey Kuhn – 2nd
Theodore Carlile – 3rd
Malea Moore – 1st
Hope Olsen – 2nd
Katherine James – 3rd
12 Years Boys and Girls
Thomas Patterson – 1st
Archie Joppich – 2nd
Baiden Bange – 3rd
Eve Skillington – 1st
Bridget Harrigan – 2nd
Indyanna Corfield – 3rd
List of sporting successes across the last two weeks. Congratulations to the following students who have made and represented the various teams in these different sports:-
DD Rugby League Trials
Thomas Patterson, Mick Willett, Bryce Bateman
Cross Country Trials at Pilton
Thomas Patterson, Archie Joppich, Eve Skillington, Bridget Harrigan, Mick Willett, Harvey Kuhn, Natalie Patterson, Sophie Joppich, Malea Moore, Hope Olsen,
(All the best for you up coming trials)
Yours in sport
Mr Red
LIBRARY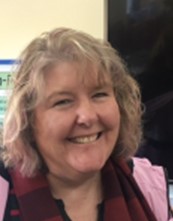 Library News
Technology Explorations
Our Digital Technology classes have continued throughout the term and our classes have been investigating all manner of things tech-related.
Over the last few weeks, P/1/2 designed and built a digital system (computer) that they thought could do a particular job. Our Lego constructions were fantastic, and we had lots of fun building them.
Mrs Trudi Burgess
Teacher Librarian.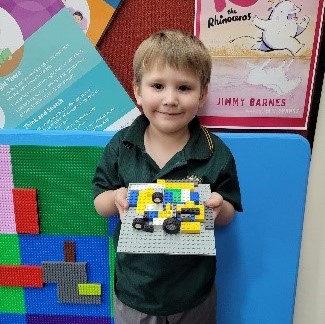 Prev
Showing images
1 - 8
of 9
Next
SCHOOL COUNSELLOR
Counsellor
Online Parenting Support Service
Parenting can be tough. But you don't have to do it alone. When things
become challenging, it's important to know that you can always talk to
someone about what's going on.
If you're a parent, carer or family member living in Queensland or the Northern
Territory, you can call Parentline from 8am – 10pm seven days a week, for the
cost of a local phone call.
P & F UNIFORM SHOP
Uniform Shop Co-Ordinator: Kylie Hay
Contact Details: kurlz@live.com.au or 0487 582 107
Uniform Shop Days: MOST Thursdays & Fridays
If you would like uniforms, please fill in the updated Invoice Sheet and email or text Kylie to either arrange a time to meet or for the order to be sent home with your child. If you have an old invoice copy, please bin it and replace with our updated one. This can be found on the Facebook Page or request one from me directly.
UNIFORM SHOP NEWS
We now have EFTPOS available in the Uniform Shop at the time of collection
We have some good quality second hand winter uniforms and also summer uniforms available for $5 per item if you're looking for an extra jumper, shirt, shorts etc. Please note that only limited sizes and items are available but you are welcome to request second hand if available.
We are no longer stocking the following items however we still have limited stock available for a discounted price if you would still like to purchase them.

Green Fleece Vest $10

Sizes 4,6,8,12 & 14 available

Long Sleeve Boys Polo Shirts $15

Sizes 4,10,12,14 & Small available

Girls Green Long Formal Pants $10

All sizes except 10 available

Girls Green Long Sports Pants $15

Sizes 4,6,8,10 & 16 available
If you urgently require uniforms on a day other than Thursday or Friday, please let me know and I can arrange this with the staff at St Francis De Sales. Please note I do work and will get back to as soon as I possibly can.
STUDENT PROTECTION CONTACTS
Feeling Safe- All students have a right to feel safe and be safe.
If you are concerned about any form of abuse that is immediate, you should call 000. A significant risk or harm to a student, whether or not you have formed this belief on reasonable ground, should immediately be raised with one of our Student Protection Contacts.
ADMINISTRATION
School Fees:
We do recommend the setting-up of a direct debit facility to pay regular amounts into the school account. This alleviates overdue bills.
SCHOOL Bank Details
BSB: 064786
A/C: 100023789
Reminder: All P&F payments & Uniform payments are paid to a different bank account NOT the school account.
P&F Bank Details
BSB: 084610
A/C: 508684159