Term 1 Newsletter 16 February - 2023
PRINCIPAL'S MESSAGES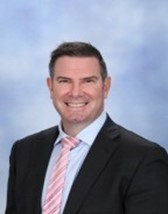 Welcome to Week 4
Quite often I receive many positive comments about the standard of behaviour of St Frannies kids, especially at events outside of school such as carnivals, excursions etc. Whilst it is reassuring to receive such comments, it should not come as any great surprise. We place high regard on regular check-ins with students on our expectations of behaviour, manners, and how to act in different contexts. I suppose you could call it "fence" or "boundary" maintenance. Children have an innate ability to detect a weak boundary and failure to maintain boundaries sends a wrong message, expectations fall, and strong culture diminishes.
There is an adage that school should be an extension of the home. One challenge for parents and schools is in this area of permissible behaviours and the establishment of appropriate support to ensure children's potential can be developed and nurtured during these important formative years. "When must lights go out? When is homework to be done? Amount of screen time? When must you say please and thank you? What is the proper etiquette when entering a Church, theatre, friends' house etc? Sportsmanship? And a host of other battlegrounds that can lead to the premature whitening of hair!
Some parents get exhausted by the warfare. Worn down by pester power and intimidated by their children's growing physical strength and ability to have the last word, some parents capitulate. Others prefer to be their children's best friend rather than their best parent. Kids need boundaries within which to operate. If the fences are weak and undefended, kids will break through. Repeatedly asking them not to lean on the fence is about as useless as playing the flute and expecting the rats to follow. It only happens in fairy tales. If a fence is weak as some parental and academic fences can be, many young people run the risk of crossing the boundaries of acceptable behaviour.
A weak fence tells a young person that this particular expectation is not thought very important by adults…I wonder why it's not worth defending…I'll give it a little nudge.
I have often said that primary school is the training ground for life. Kids won't know what permissible or acceptable behaviour is if they are not taught to know what the boundaries are and experience regular reminders and consequences if the fence gets lent-on or at times jumped! There of course is no expectation of perfection. School is the training ground for becoming decent human beings. There will be times of trial and error. Kids will make mistakes and overstep the boundaries but how we respond will determine the success of turning these times into learning opportunities.
If we take the trouble to build a strong fence and expectations that will withstand the odd bump or two, the boundaries become both known and respected. Young people generally admire strength. The teachers who are strong are the ones who are remembered with genuine fondness. Care needs to be taken not to confuse the setting of boundaries with oppressive restrictions. The strong teacher and firm parent need not be strangers to compassion and sensitivity.
One particular area I always struggle to understand is weak boundaries around the uniform code and acceptable haircuts. Parents have a perfect ally in the school rules and Mr Red when it comes to ensuring the correct standard of uniform is worn or the most recent haircut fads is a cause for argument. School expectations and rules provide a clear boundary. Unfortunately, some parents may think…it's just a haircut or no big deal if they have different socks…why make a big deal about it? What this thinking fails to understand is that choosing to be a member of a community means that sometimes we have to accept things that we may not like, and that is a part of life. Most of us work out that we cannot just do what we want to do all the time.
Your ongoing effort in maintaining strong boundaries and supporting school expectations will greatly assist the ongoing success of the school community.
From a P&F to a PEN (Parent Engagement Network)
Congratulations and a big thank you to the outgoing P&F executive committee (Louise, Kate, Sam, Kylie and James) for your work last year. Your dedication, commitment and love for this school is truly amazing and something I am very grateful for. A special mention to Kylie (in some part), Sam and James who will be moving off the executive committee in 2023.
So what does the PEN mean for our school and what/who are in the roles for 2023?
The PEN is a mixture of an executive committee of a chair, secretary and principal. From time to time, special co-ordinators are selected to assist with up coming fundraising events and the running of the school (uniform, tuckshop, bull sale, chip van convenors etc) We also run (for one night each term) a parent forum about upcoming school decisions, educational strategies for home or workshops to share information and upskill our community. As we begin this process for the first time, I will continue to inform you of upcoming events/workshops and how you can be involved.
I am sure you will join me (and when you see them next) in welcoming our roles in the PEN for 2023.
Chair – Lousie Willett
Secretary – Kate Patterson
Principal – Mr Red
Co-ordinators
Uniform Shop – Kylie Hay
Tuckshop – Carmel Stace
Chip Van – Angela Skillington
Bull Sales – Kate Patterson
Show n Shine – Tina Hilton
Bunnings BBQ - Louise Willett
Polo Cross - Carmel Stace & Emma Gascoyne
(if you are interested in assisting with future events please let one of our amazing committee members know – we are always in need for helpers)
Project Compassion Starts Next Week with Shrove Tuesday and Ash Wednesday
Written by Michael McGirr 2023 – Project Compassion
"Nelson Mandela said that education was the most powerful weapon we can use to change the world. There are plenty of people who would agree with him, one of them is Oprah Winfrey. She said that education was the way to move mountains, build bridges and to change the world.
Each week during Lent, Caritas Australia asks us to think about a special story. The story focuses on someone who has benefitted from your generosity through Project Compassion. This week, we hear about 16-year-old Laxmi who lives in a remote part of Nepal. Your help has enabled her to overcome family hardship to pursue her education. She was tempted to give up on school , but Project Compassion enabled her to follow a more positive direction and to realise what she could achieve for her community by becoming an engineer. The evil spirit will always get us to focus on what we don't have. The spirit of light will show us what is truly possible. We pray for all involved in the ministry of education. Like Jesus may they be clear, courageous and strong as they pass values of compassion and justice to future generations. May our support for Project Compassion continue to make education more widely available.
Amen."
Next week, each family will receive a project compassion box to begin our community's compassion through action appeal. Each week the school will explain and put a face behind the money that we raise. Our students will be made aware of where their contribution goes too and what significant change they are in acting for people all over the world.
Learner Qualities /Dispositions
Over the coming weeks, you will receive an opportunity to let us know what type of learner qualities you would like our community to support your child's learning with. Please look out for this survey and tell what you think. Once a consensus has been reached, we will roll out these qualities across the school. Teachers will then allow all students to explore and understand these learner qualities (what they mean and how they can help students to become better learners).
Term 1 School Fees
Term One school fees have been emailed to families today. Please ensure you have received these and make payment as soon as you can. If you have not received this or have any questions, please contact Linda in the front office (46124000). In week 6, I will be following up on overdue fees (hopefully none) and will request a meeting with relevant families. We work very hard to keep school fees to an absolute minimum and keep them affordable for our families. I strongly believe our fees are very reasonable and you are getting wonderful value for money by attending this great school. Chasing up overdue accounts draws precious time and effort away from other school initiatives and activities. The school too, has many financial commitments to fulfil by the end of the term. Your support in paying your fees and levies in full and on time, will greatly assist the school to continue to provide and upgrade school and classroom resources.
Changes to Calendar Events:
The list of school events are located on the school's webpage – https://sfdssclifton.schoolzineplus.com/calendar
This is a great way of keeping up to date with upcoming events. Emails, notifications and Facebook posts will also occur throughout the year to inform and remind you of upcoming events etc. Please see the next couple of events happening very soon:-
Week 5
Mon Feb 20 – National Young Leaders Conference – Yr. 5/6 in Brisbane
Tues Feb 21 – Shrove Tues – Pancake Morning Tea 11:00am at St Francis; SD Swimming – WIRAC
Wed Feb 22 – Ash Wednesday Liturgy – 1:10pm MPC
Thurs Feb 23 – SD Boys & Girls Touch – Scots PGC
Fri Feb 24 – CD Boys & Girls Soccer – Clifton; CD Netball – St Pat's Allora; CD Rugby League 11/12yrs – Clifton Show Grounds
Week 6
Mon Feb 27 – School Photos – siblings start at 8:20am
Tues Feb 28 – DD Swimming Gatton
Thurs Mar 2 – B/G Touch – Twmba
Fri Mar 3 – Nobby Triathlon
Week 7
Wed Mar 8 – SD trials for RL, Netball, Soccer
Thurs Mar 9 – School Cross Country – at St Francis
Fri Mar 10 – CD tennis trials
Week 8
Wed 15 Mar – NAPLAN writing Yr3 & 5
Thurs 16 Mar – Whole school excursion to Medical Indigenous Celebrations
Looking forward to seeing you at the Clifton Show over the weekend.
Regards,
Brendan
COLLECTION NOTICE FOR PARENTS/GUARDIANS
What do you need to do?
You are not required to do anything. Your school is responsible for providing the department with the requested details; however, you can contact the school to update your family's details.
Collection Notice for parents/guardians
2023 Student Residential Address and Other Information
The Australian Government Department of Education (the department) would like to notify you that we have requested for your child's school to provide residential address and other information.
Under the Australian Education Regulation 2013, the school is required to provide the department with the following information about each student at the school:
Names and residential addresses of student's parent(s) and/or guardian(s)

Student residential address (excluding student names)

Whether the student is a primary or secondary student (education level)

Whether the student is boarding or a day student (boarding status).
The school collects the above information by generating a unique and unidentifiable – student reference number (SRN) for each student record. The school only uses the SRN for this collection. It is not allowed to be used for any other purpose. The number only indicates to the department that each record provided is for one student.
Purpose of the collection
The Student Residential Address and Other Information Collection (the Collection) informs Australian Government school education policy and helps ensure funding for non-government schools is based on need.
The information collected will be used to inform school funding calculations. It is combined with Australian Bureau of Statistics (ABS) data to calculate a non-government school community's capacity to contribute to schooling costs.
From 2020, the department introduced a new measure of capacity to contribute: the Direct Measure of Income (DMI). The DMI is based on the median income of non-government school students' parents or guardians using the Collection data. Find more information about the DMI on the What is the methodology for the Direct Measure of Income (DMI)? Department web page.
Use and disclosure of personal information
Your personal information is protected by law under the Privacy Act 1988 (Cth) (Privacy Act). Personal information is information or an opinion about an identifiable individual. Personal information includes an individual's name and contact details.
Any use or disclosure of your personal information must occur in accordance with Privacy Act and the
Australian Education Act 2013 and Australian Education Regulation 2013.
Your personal information provided to the department through the Collection may be:
disclosed to the ABS for the purposes of capacity to contribute calculations and analysis as a part of the Multi-Agency Data Integration Project (MADIP). Find more information about MADIP on the ABS website MADIP page.

disclosed to a contracted auditor where the department may from time to time, carry out an audit of a school's collection submission. The contracted auditor compares the school's submission with the school's student enrolment information. The contracted auditor will not use the information for any other purpose.
disclosed to its service providers for the purposes of providing the department with information and communications technology support services.

used or disclosed where it is otherwise required or authorised by
The department does not intend to disclose your personal information to any overseas recipients.
Find the department's privacy policy on the Department of Education website which includes information on:
how individuals can access and seek correction of personal information held by the department;

how complaints about potential breaches or breaches of the Privacy Act can be made;

how the department will deal with these
The department commissioned an independent privacy impact assessment (PIA). The PIA assesses the flows of information under the Collection, compliance with the Privacy Act and measures in place to safeguard the personal information being collected. The current version is available on the 2018 Student Residential Address Collection: Additional Required information Privacy Impact Assessment web page.
What do you need to do?
You are not required to do anything. Your school is responsible for providing the department with the requested details; however, you can contact the school to update your family's details.
Contacts for further information
Your school can provide additional information about the Collection process. Alternatively, please visit the SchoolsHUB Address Collection help and support page.
To contact the department about privacy-related matters, email privacy@education.gov.au or write to:
Privacy Officer Legal Services
Department of Education LOC: C50MA1
GPO Box 9880
Canberra ACT 2601
GPO Box 9880, Canberra ACT 2601 | Phone 1300 488 064| www.education.gov.au
CURRICULUM COORDINATOR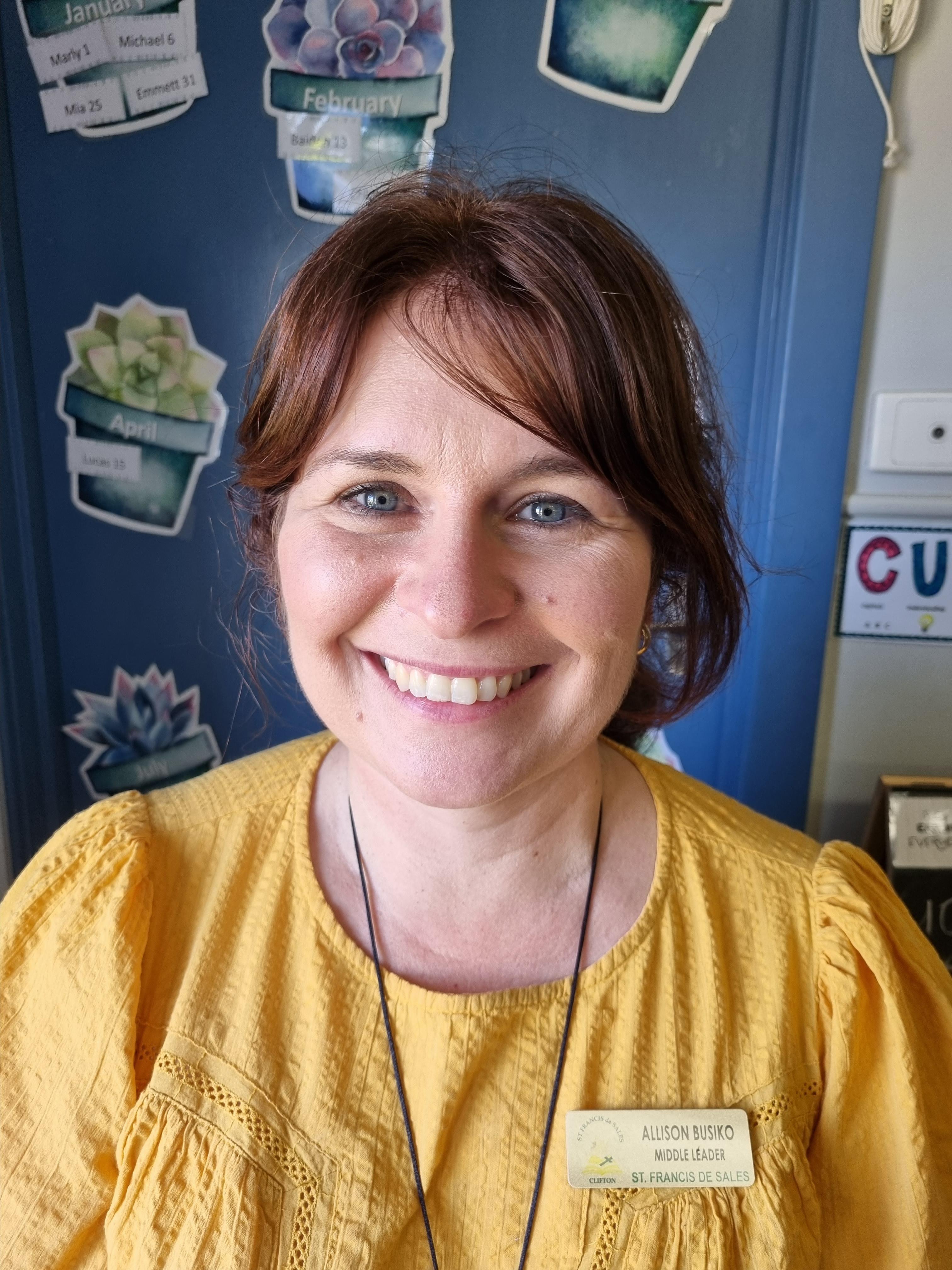 CURRICULUM COORDINATOR
Interviews and NAPLAN
We are offering Parent-Teacher Interviews for families in Weeks 9 and 10 this term. All interviews will take place in your child's classroom and will last 15 minutes. The purpose of these meetings is to provide you with feedback as to your child's current progress, achievements and challenges, and to begin discussing goals for your child's continued progress for Semester 1.
Parents who would like to take advantage of this opportunity are asked to use the Parent Portal from Wednesday 8 March and book in a meeting time. Consistent with past practice, we will be offering face to face parent interviews in School Terms 1 and 3, whilst formal Report Cards will be issued at the end of Terms 2 and 4. We look forward to seeing you.
NAPLAN (National Assessment Program - Literacy & Numeracy) - Year 3 & 5 Students 15-24 March
NAPLAN is a nationwide measure through which parents, teachers, schools, education authorities, governments and the broader community can determine whether or not young Australians are developing the literacy and numeracy skills that provide the critical foundation for other learning and for their productive and rewarding participation in the community. NAPLAN is a point-in-time assessment that allows parents to see how their child is progressing against national standards in literacy and numeracy, this year and over time. The tests provide schools, states and territories with information about how education approaches are working, the areas to be prioritised for improvement, and those schools requiring support in the teaching and learning of literacy and numeracy.
NAPLAN is made up of tests in the four areas of:
Reading

Writing

Language conventions (spelling, grammar and punctuation)

Numeracy
For more information parents can visit the NAPLAN website at www.nap.edu.au
This site provides information as well as demonstrations for children and parents as to what can be expected in the tests. If you have any queries or concerns about your child's participation, please contact Mr Red or Mrs Busiko.
PREP/YEAR 1/Year 2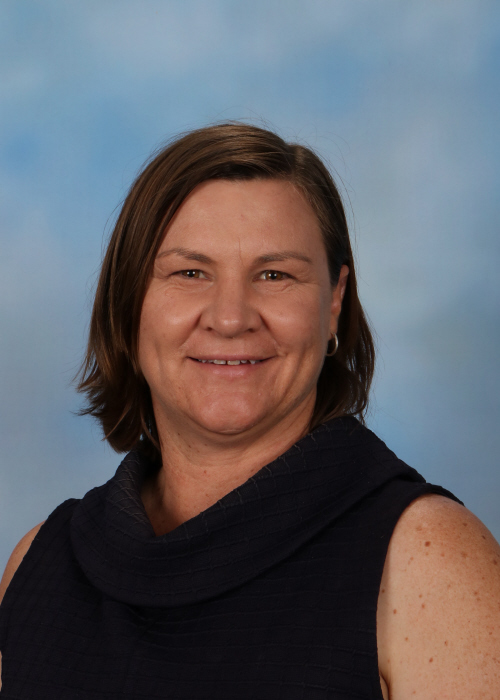 Prep/Year 1/Year 2
In Religion, the students of Prep/1/2 started their unit of work titled, 'How can we live in relationship: with God, with creation, with each other? As a class we discussed the word relationship and how we can understand what relationship is like through the example of Jesus. Students identified the people they have a relationship with: family members, friends at school and sporting club friends. Students created their own friendship flowers identifying the characteristics they value in a friend: honesty, respect, a good listener, caring, kindness and more.
In Maths, students are developing their number sense through modelling, representing and reading numbers. Students in Prep are focussed on working towards developing their number sense from 0-20, year 1 are developing their skills in working with numbers to 100 whilst year two are working with numbers up to 1000. Our learning has been supported with the opportunity to use the interactive board and the introduction of Mathseeds: a fun, interactive math program that supports math concepts taught and teaches problem solving skills. Students have also enjoyed learning about number through physical activity. We have made great use of the number charts and games painted on the concrete in the outdoor play area.
In English, students begin to participate in modelled, shared and guided reading and writing lessons. In guided reading, Prep students are working on the concepts of print, year 1 students are working on reading aloud with fluency: making my reading sound like talking and year 2 students continue to develop their comprehension skills. Its lovely to hear the eagerness from students wanting to show and share these developing skills with their families. Thank-you families for continuing to encourage and support a love of reading.
YEAR 3/4
Year 3/4
In year 3-4 we have been reading "The World's Worst Children" by David Walliams. We are thoroughly enjoying this text. We've learnt how authors entertain the reader with imagination, alliteration, adverb starts, very short sentences and the use of an ellipse. Next week students will complete their reading benchmark and we look forward to sharing our goals from this testing.
During writing sessions, we have been writing persuasive texts. To bump up our writing we've focused on persuasive devices in the "lawyer paragraph" a strategy from Write That Essay. Persuasive devices include the following:
Alliteration- a really, rich and rewarding opportunity.​
Facts- We know that English is the best subject.​
Opinion- I strongly believe that we need to ban homework. ​
Rhetorical Questions- Wouldn't you love to be able to wear whatever you wanted to school. ​
Emotive Language- this disastrous situation will only get worse unless we do something about it.​
Statistics- 99% of students agree that.....​
Three- rule of 3- which is a red, white and blue sentence.
Here is a sample of our published work written by Rhys Gascoyne.
Children shouldn't do chores
Children should not have to do chores! We aren't slaves, children all around the world have been trying to get that through our parents head, but it won't just work. It's not even our house but we still have to do chores, how crazy is that!
I have to do the chooks, dishwasher, mow and the whipper snipper that is arm braking and boring, Doctors have seen more children with sore backs, necks and legs.
Surely, you would agree with me, not doing chores is your freedom. Next time you give your children chores, think again!
Year 5/6 News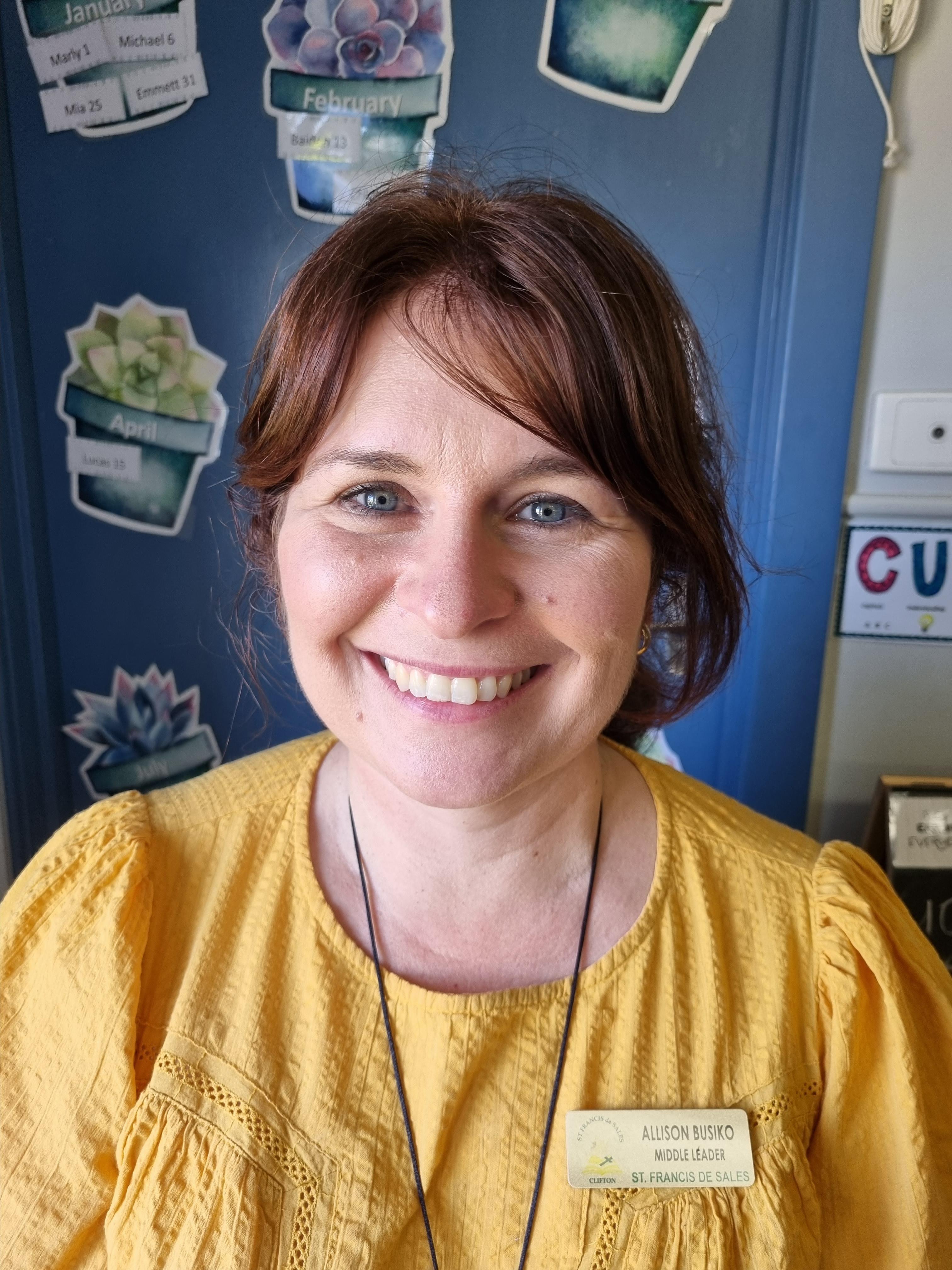 Year 5/6
Welcome to Week 4! So far, we have cemented our understanding of the Benedictine Values and these are now on display in our room. It was very interesting to break these apart, by linking them to our prior understanding of the Fruits of the Spirit. We saw that they can be quite similar in many ways.
We have now begun our HASS unit by developing an understanding of the term 'democracy'. We went back to the 1800s in Australia's to understand how democracy as we know it came to be. We will continue to look at our past and how Australian historical events such as the Eureka Stockade and the conditions faced by Chinese workers and Japanese workers impacted our government. We will then look at the impact particular Australians: Mokare, Truganini and Caroline Chisholm and how they sought to improve society.
We are nearly finished our first narratives. In class, we have spend a lot of time breaking open stories and what makes a good one! We have studied sizzling starts, plot structure and how to build tension. Next week, we will wrap up our work on narratives.
SPORT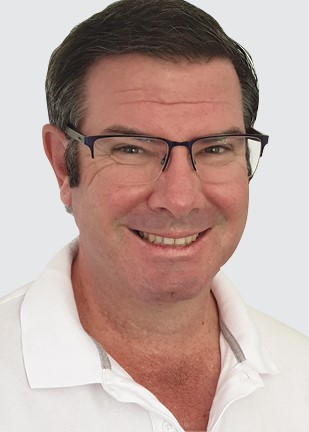 PE with Mr Red
We have continued to work on our tennis skills over the past couple of weeks. We are also working on our fitness and stamina, participating in the 'Beep Test' and a series of activities that has tested their ability to be active for a period of time.
Congratulations to our St Frannies Swim Team who competed in the recent Central Downs Swimming Trials on Thursday 16 Feb. Stay tunned for how they went.
Year 6 – Eve, Mick, Thomas, Archie
Year 5 – Theo, Malea, Chole, Harvey
Year 4 – Matilda, Joseph, Natalie, Rhys
Year 3 – James
Cross Country will be upon us in week 7 – Thursday Mar 9
Upcoming sporting trials – please let me know if your child is interested in the many upcoming sporting trials. As always they need to be of appropriate age and skill level to trial at these events.
Yours in sport
Mr Red
LIBRARY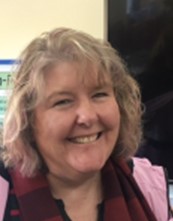 Library News
Technology Explorations
During our Digital Technology lessons in Year 3/4, we have been exploring the different elements that go together to make a Digital System. We have learned that hardware are the parts inside and outside the computer or device that we can touch, and software are the apps and programs that make the device work.
Hardware includes peripheral devices that do particular jobs, like keyboards, mice (mouses?), screens and cameras. Some of these are input devices and some are output devices.
Once we had talked about all of these things, it was time to try some of them out. We used the iPad touch screen to create on the app Draw & Tell. We used keyboard and mouse to write our names in Microsoft Word and create a picture in Paint. Mrs Hilton showed us how her special barcode scanner works and gave us a go. We took photos on the iPad using the camera and watched Bluey on the big screen.
Today the 5/6 class was exploring different digital realities: Reality, Virtual Reality, Mixed Reality and Augmented Reality. We used the Quiver App to experience Augmented Reality; where we layer a computer generated image over our view of the real world. Some students have brought their coloured illustrations home to further their exploration. If your students wish to have another go, the Quiver App is a free app, available on the App Store/Google Play Store. And you can have a look at other available images at QuiverVision.com
Lots of fun and great learning happening right now in year 3/4!
Mrs Burgess.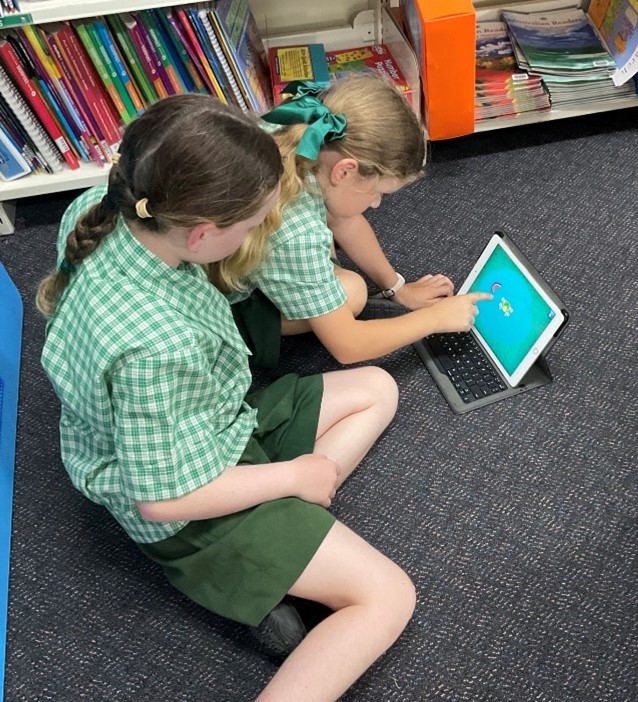 School Counsellor
Counsellor
FREE ONLINE PARENTING SUPPORT
Triple P Online has some exciting new features, such as more personalised tips and tools, more downloadable resources, and new videos.
Support your children to get the most out of school in 2023, with fewer arguments over screen time, homework, and morning routines. Tailored, personalised, easier-to-use online modules allow you to select what you want help with to bring out the best in your kids.
The Triple P – Positive Parenting Program® is a FREE program available to all parents, 24/7. For more information and to get started visit Happier, healthier, less stressed kids & families | Triple P (triplep-parenting.net.au)
Piano Lessons in 2023
Private Piano Lessons in 2023
Vivienne Atkinson will be offering private piano tuition at St Francis de Sales, on Tuesdays starting in week 3.
Interested Instrumental Piano Music Students – please check your recent emails for communication around dates and times. If you have any other queries, don't hesitate to contact me on Mob. 0428 465 616 or send her an email at montdray@yahoo.com.
School Photos
P & F UNIFORM SHOP
Uniform Shop Co-Ordinator: Kylie Hay
Contact Details: kurlz@live.com.au or 0487 582 107
Uniform Shop Days: MOST Thursdays & Fridays
If you would like uniforms, please fill in the updated Invoice Sheet and email or text Kylie to either arrange a time to meet or for the order to be sent home with your child. If you have an old invoice copy, please bin it and replace with our updated one. This can be found on the Facebook Page or request one from me directly.
UNIFORM SHOP NEWS
We now have EFTPOS available in the Uniform Shop at the time of collection
We have some good quality second hand winter uniforms and also summer uniforms available for $5 per item if you're looking for an extra jumper, shirt, shorts etc. Please note that only limited sizes and items are available but you are welcome to request second hand if available.
We are no longer stocking the following items however we still have limited stock available for a discounted price if you would still like to purchase them.

Green Fleece Vest $10

Sizes 4,6,8,12 & 14 available

Long Sleeve Boys Polo Shirts $15

Sizes 4,10,12,14 & Small available

Girls Green Long Formal Pants $10

All sizes except 10 available

Girls Green Long Sports Pants $15

Sizes 4,6,8,10 & 16 available
If you urgently require uniforms on a day other than Thursday or Friday, please let me know and I can arrange this with the staff at St Francis De Sales. Please note I do work and will get back to as soon as I possibly can.
STUDENT PROTECTION CONTACTS
Feeling Safe- All students have a right to feel safe and be safe.
If you are concerned about any form of abuse that is immediate, you should call 000. A significant risk or harm to a student, whether or not you have formed this belief on reasonable ground, should immediately be raised with one of our Student Protection Contacts.
ADMINISTRATION
School Fees:
We do recommend the setting-up of a direct debit facility to pay regular amounts into the school account. This alleviates overdue bills.
SCHOOL Bank Details
BSB: 064786
A/C: 100023789
Reminder: All P&F payments & Uniform payments are paid to a different bank account NOT the school account.
P&F Bank Details
BSB: 084610
A/C: 508684159