Term 1 Newsletter 2 February - 2023
PRINCIPAL'S MESSAGES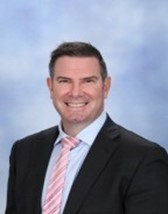 The year has come to an end and what a year it has been…
An impressive beginning….
I would like to officially welcome all new and returning staff, students and families to the beginning of the school year for 2023. It has been a tremendous start to what will be a great 2023.
What are we about in 2023 :-
We will continue to embed our high yield strategies and learning centered approaches in every classroom in all curriculum areas (reading and writing improvement strategy, learning intentions, success criteria, learning pit, roll out of St Francis Leaner Qualities and posters).
2. We will continue to collect and use data to track student progress to inform our pedagogy (analysis of individual student data to achieve agreed goals through professional learning teams).
3. We continue to nurture and develop a distinctive and contemporary Catholic Identity through the teaching of Religious Educations and foster the Religious Life of the school (embedding 'Dialogue' and the teachings of scripture into the school and building on the Charism of the school).
4. We will continue to revise and embed strategies to support our behaviour management and the well-being of students (the teaching of Essential Skills for Classroom Management and the Zones of Regulation)
5. We will develop the school's Master Plan which will guide and assist future decision making around infrastructure, maintenance, and projects etc. If not already, don't forget to complete Master Plan Survey - https://forms.office.com/Pages...
Holidays Improvements and Maintenance
Removal of trees – free mulch is available, which is located next to the school gate (Tooth Street)
Shade cloth maintenance – fixing of old holes
Painting of classrooms – Prep/Yr1/Yr2, Yr3/4 and Yr5/6
Pest Spraying and carpets cleaned across the school
New UV filter, pump and bubblers – located in the undercover area – dual purpose taps for water bottles as well
Concrete works – uneven concrete has been grinded down – further works completed in Easter Holidays
Purchasing of new laptops and sporting resources
Library Book Boxes (thank you to Mrs Burgess, her dad and Mrs Hilton in creating new library borrow boxes for our school)
School Review in Week One, Term 2 – How are we going?
To assist with the school's quadrennial review, we will be asking for our community to provide the school with feedback by answering 2 questions – what is working well and what would you like to improve at St Francis? More information about the process will appear in the newsletter. If you are interested in providing feedback, please let me know.
Learner Qualities /Dispositions
Over the coming weeks, you will receive an opportunity to let us know what type of learner qualities you would like our community to support your child's learning with. Please look out for this survey and tell us what you think. Once a consensus has been reached, we will roll out these qualities across the school. Teachers will then allow all students to explore and understand these learner qualities (what they mean and how they can help students to become better learners).
Changes to Calendar Events:
The list of school events are located on the school's website – https://sfdssclifton.schoolzineplus.com/calendar
This is a great way of keeping up to date with upcoming events. Emails, notifications and Facebook posts will also occur throughout the year to inform and remind you of upcoming events etc. Please see the next couple of events happening very soon:-
Week 3
Mon Feb 6 – Opening School Mass – 9:15am Church
Thurs Feb 9 – P&F AGM and PEN meeting – 6:00pm
Week 4
Thurs Feb 16 – CD Swimming in Allora
Fri/Sat/Sun Feb 17-19 – Clifton Show and Chip Van Fundraiser (helpers needed please)
Week 5
Mon Feb 20 – National Young Leaders Conference – Yr. 5/6 in Brisbane
Tues Feb 21 – Shrove Tues – Pancake Breakfast 8:00am at St Francis; SD Swimming – WIRAC
Wed Feb 22 – Ash Wednesday Liturgy – 1:00pm MPC
Thurs Feb 23 – SD Boys & Girls Touch – Scots PGC
Fri Feb 24 – CD Boys & Girls Soccer – Clifton; CD Netball – St Pat's Allora; CD Rugby League 11/12yrs – Clifton Show Grounds
Week 6
Mon Feb 27 – School Photos – siblings start at 8:20am
Tues Feb 28 – DD Swimming Gatton
Thurs Mar 2 – B/G Touch – Twmba
Fri Mar 3 – Nobby Triathlon
Looking forward to seeing a great turn out for our Parent Information Sessions this week.
Regards,
Brendan
CURRICULUM COORDINATOR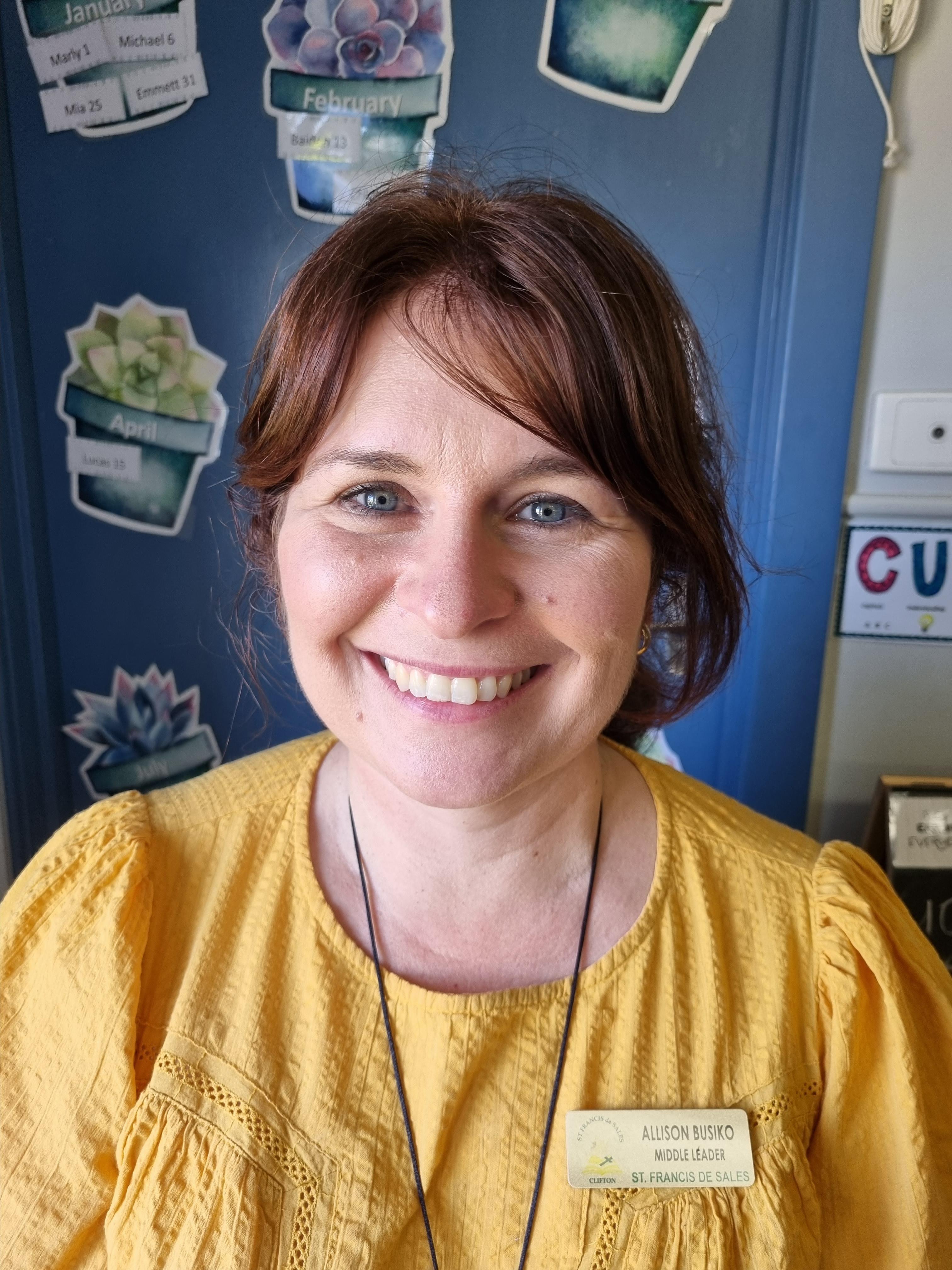 CURRICULUM COORDINATOR
A very warm welcome to all our families, returning and new. It has been wonderful to have a chat with the students and hear all about the holiday adventures. All classrooms have dived into learning, and it has been wonderful to start the year off with the Good Samaritan Parable and learning about the Benedictine Values – they are the words on the stairs!
Thank you to all parents who are came along to our Parent Information Sessions tonight. We enjoyed talking to you about the fun things ahead, and are looking forward to partnering with you this year. Already, our calendar is filling up with sporting events, excursions and off-site trips. Stay tunned for additional information and get set for a great year.
PREP/YEAR 1/Year 2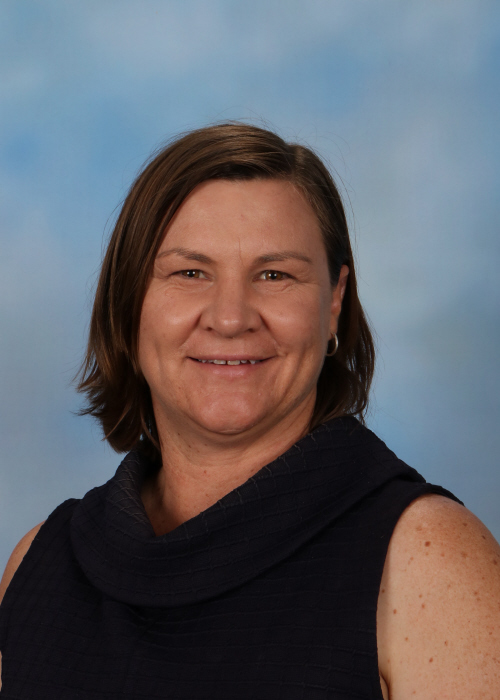 Prep/Year 1/Year 2
A very warm welcome to our three new Prep students Nell, Zarah and Tommy and to James, our new year 1 friend. A big thank-you to our SFDS students for welcoming these children and helping to ensure they have a great start to school. It is a pleasure to be surrounded by so many helpful, creative and excited students.
Over the past fortnight, we have been learning about the zones of regulations and each day identifying how we are feeling and what zone we are in. In the coming weeks we will focus on techniques and strategies to help get ourselves in the green zone – the ideal zone for learning.
Students have spent time this week learning our class rules and expectations. Time has been spent setting up classroom routines and procedures, giving students a process to accomplish necessary tasks and a feeling of success. It was lovely to hear the excitement and eagerness from students as they organised their new books and stationary items. Thank-you parents for your support in purchasing and delivering these items.
YEAR 3/4
Year 3/4
Welcome back to school for another wonderful year of teaching and learning. We are all taking a moment to settle back into school life by revisiting the zones of regulation, school rules, learner dispositions, the learning pit and growth mindset. We are excited for the challenges and opportunities that may present themselves this year. We hope to be able to be the best version of ourselves.
During Religion we have been reminding ourselves of the school charism. The school was founded by The Good Samaritan Sisters who travelled from Sydney to Clifton by steam train 106 years ago. The Sisters simple message of "Love your Neighbour" taken from The Parable of the Good Samaritan is still lived in our words and actions at St Francis today. We have introduced The Benedictine Values and are starting to explore how we can live these values in our lives today.
In HASS lessons we are learning to identify the roles of the local government. Some students are highly engaged and interested in this topic and have been able to make connections between Australian history and the way in which our government operates today.
Year 5/6 News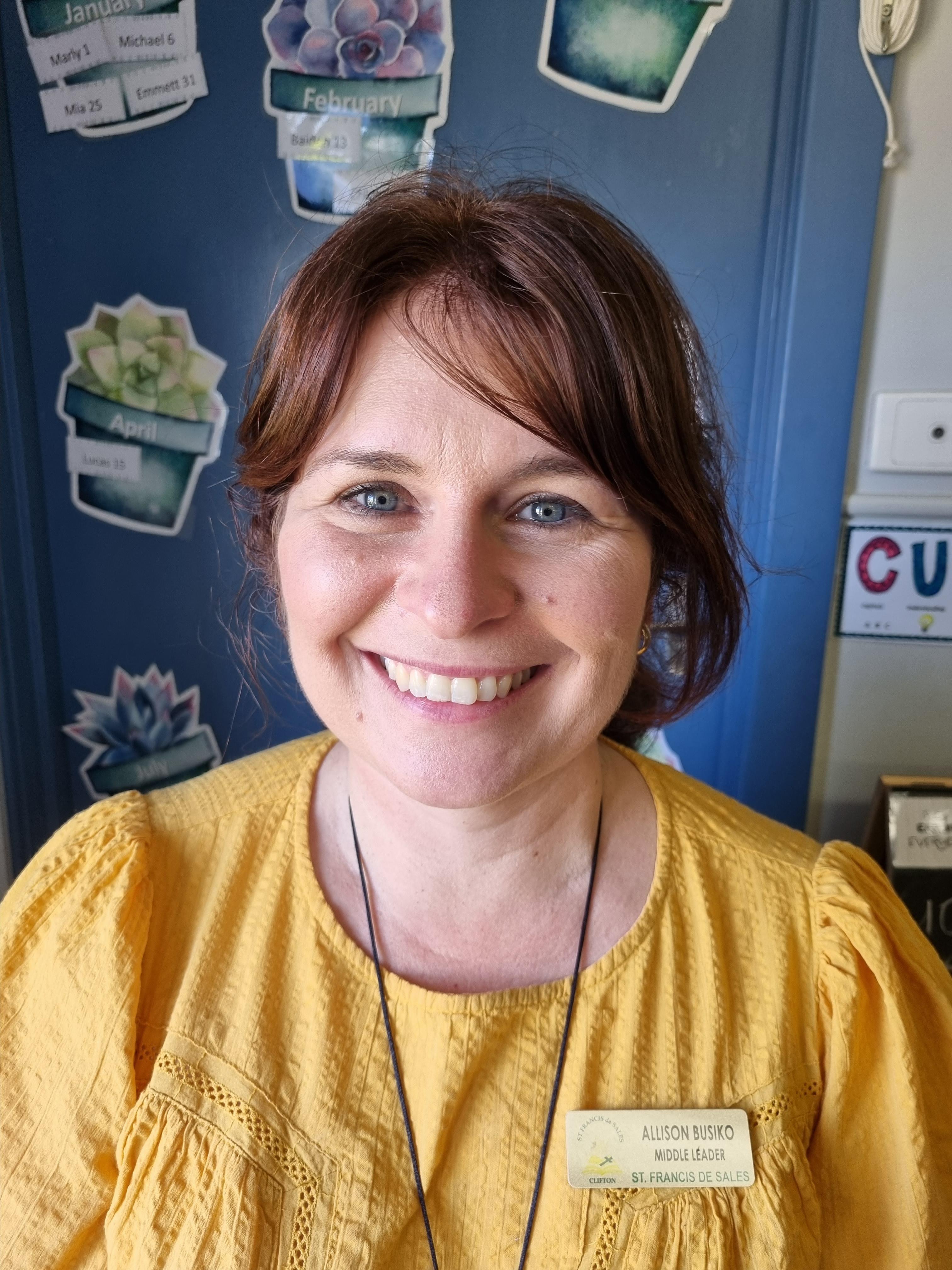 Year 5/6
Year 5/6 have hit the ground running! We have dived into learning about the Good Samaritan Parable and the St Benedictine values. In class, we learnt about the social rules and background of the Jewish people and the Samaritans in the story. The students have found this fascinating. Some of our learnings included:
*Oil and Wine was used to clean and disinfect the wounds
*People only had one/minimal sets of clothing
*The Jewish citizens and the Samaritans were not friends, and it was significant that the Samaritan helped the Jewish person as this wasn't common practice at the time.
*The Priest was on his way back from the temple.
* The setting of the parable was in a barren landscape and people were often robbed on this road.
Please ask your child about what they have learnt!
The 5/6 students are reading the book, 'The Lion, the Witch and the Wardrobe' this term. We are already at Chapter Three, and we have enjoyed learning new vocabulary. Our aim is to understand the structure of narratives and expositions this term, and we will be using this book as a guide, a prompt and to inspire our writing.
SPORT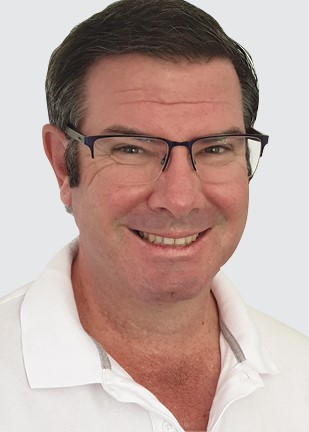 PE with Mr Red
St Francis has begun a series of lessons with the skill of tennis. We are looking at trying to be successful when holding a racquet and correctly hitting the ball. Stay tunned for more updates throughout the term. Please read the calendar of events to stay abreast of the sporting trials and happenings in sport. Nominations for these events will be sent home to those specific children shortly.
LIBRARY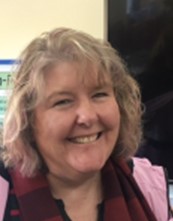 Library News
Welcome to another great year in the St Frannies Library.
Due to the public holiday last week, library lessons will begin on Thursday this week. We will refresh our memories about choosing and taking care of our library books. All classes will come to the library to borrow books for both home and school.
Students may borrow 2 books to keep in their classroom, 2 books to take home and home readers as advised by their class teacher. All students will require a library bag and will not be able to borrow any more books for home without their bag.
We have established some great reading habits in our school, and we look forward to building on that culture in 2023.
Mrs Trudi Burgess
Teacher Librarian.
School Counsellor
Counsellor
School Success
If you are like most parents, you want your child to do well and enjoy their time at school. School can be a hectic place, for some children more than others. Listed below are several ways you can increase your child's success at school:
Establish good routines and create a stable home environment
Help your child to be organised and encourage independence
Read together and ask your child about their day at school
Help your child to learn it's ok to make mistakes
Support your child's friendships and development of social skills
Support your child's wellbeing by encouraging good eating and sleeping habits, as well as encouraging physical activities
Manage screen time and technology
Encourage regular relaxation time, as well as time to connect and listen to your child
Support your child to complete their homework and provide encouragement by noticing any hard work or effort made
Communicate any concerns to your child's classroom teacher or school principal
Listed below are a few useful sites that offer more tips relating to school success:
Starting School: preparing children Starting school: preparing your child | Raising Children Network www.raisingchildren.net.au
How to help your child get motivated in school How to Help Your Child Get Motivated in School - Child Mind Institute www.childmind.org
10 ways to help your child succeed in primary school Back to School (for Parents) - Nemours KidsHealth www.kidshealth.org
Piano Lessons in 2023
Private Piano Lessons in 2023
Vivienne Atkinson will be offering private piano tuition at St Francis de Sales, on Tuesdays starting in week 3.
Interested Instrumental Piano Music Students – please check your recent emails for communication around dates and times. If you have any other queries, don't hesitate to contact me on Mob. 0428 465 616 or send her an email at montdray@yahoo.com.
School Photos
P & F UNIFORM SHOP
Uniform Shop Co-Ordinator: Kylie Hay
Contact Details: kurlz@live.com.au or 0487 582 107
Uniform Shop Days: MOST Thursdays & Fridays
If you would like uniforms, please fill in the updated Invoice Sheet and email or text Kylie to either arrange a time to meet or for the order to be sent home with your child. If you have an old invoice copy, please bin it and replace with our updated one. This can be found on the Facebook Page or request one from me directly.
UNIFORM SHOP NEWS
We now have EFTPOS available in the Uniform Shop at the time of collection
We have some good quality second hand winter uniforms and also summer uniforms available for $5 per item if you're looking for an extra jumper, shirt, shorts etc. Please note that only limited sizes and items are available but you are welcome to request second hand if available.
We are no longer stocking the following items however we still have limited stock available for a discounted price if you would still like to purchase them.

Green Fleece Vest $10

Sizes 4,6,8,12 & 14 available

Long Sleeve Boys Polo Shirts $15

Sizes 4,10,12,14 & Small available

Girls Green Long Formal Pants $10

All sizes except 10 available

Girls Green Long Sports Pants $15

Sizes 4,6,8,10 & 16 available
If you urgently require uniforms on a day other than Thursday or Friday, please let me know and I can arrange this with the staff at St Francis De Sales. Please note I do work and will get back to as soon as I possibly can.
STUDENT PROTECTION CONTACTS
Feeling Safe- All students have a right to feel safe and be safe.
If you are concerned about any form of abuse that is immediate, you should call 000. A significant risk or harm to a student, whether or not you have formed this belief on reasonable ground, should immediately be raised with one of our Student Protection Contacts.
ADMINISTRATION
School Fees:
We do recommend the setting-up of a direct debit facility to pay regular amounts into the school account. This alleviates overdue bills.
SCHOOL Bank Details
BSB: 064786
A/C: 100023789
Reminder: All P&F payments & Uniform payments are paid to a different bank account NOT the school account.
P&F Bank Details
BSB: 084610
A/C: 508684159