Term 4 Newsletter 24 November - 2022
PRINCIPAL'S MESSAGES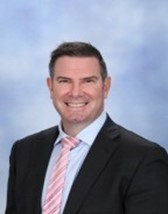 The year has come to an end and what a year it has been…
As this is the last newsletter of the year, I would like to take this opportunity to thank all members of our community for their support, dedication and commitment to St Francis de Sales. We are fortunate to have devoted, committed and amazing staff that have worked tirelessly to assist your children to achieve academic growth and getting to know Jesus better. For this I say a big thank you to all the staff and to all the students for their efforts this year. I am very grateful to have a great team and I sincerely appreciate all that you do!
I am so proud of our staff for their valuable contributions, love and desire that they have for this school and what they bring to each role across our school. We have been very blessed to have amazing staff in these roles and we look forward to a wonderful 2023!
This time of year, brings some sadness as we say goodbye to staff, parents and students who have helped us throughout the year. All the very best with what adventures you take and may God's blessings be upon you always.
St Francis is very lucky to have the support of many generous families who will pitch in to lend a hand whenever it is needed. This has not been an easy year (as we know) however, despite our challenges we have been able to come together and support one another. For the energy and passion of our families, I say thank you to you.
To the graduation class of 2022, our warmest congratulations and well done. As you grow into young ladies and gentlemen, we trust that the skills, values and attributes you have learnt and developed at St Francis will stand you in good stead for a bright, happy and successful future.
One of the best parts of the holiday season is the opportunity to take a break - however brief - from regular day-to-day affairs. I hope this year that you can use this time to reflect on items that are most important, rather than on what is most urgent. As an educator now for nearly twenty years, I have grown to appreciate how easily the urgent can push aside the important, but I strive daily to focus on the important – our children, families and friends! I hope that, during the holiday break, you will also be able step back and focus on the important topics in your professional and personal lives. Best wishes for a peaceful and joyful holiday.
Awards Nights
We have the opportunity to thank and farewell our leaving staff (Mrs D, Fr Rod and Mrs Lewis) and celebrate with student achievements tonight.
We hope you can attend and enjoy the socialsing with our community.
Staffing for 2023
During next week, a letter will be emailed which will outline our staffing structures, class teachers and positions for 2023. I appreciate your patience and understanding during this time.
Report Cards 2022
These will be distributed via email in the last day of school, Friday 2 December. If you need to speak with your child's teacher, please do this as soon as possible.
Booklists will posted on our website, emailed and sent in hard copy next week. Texts books, exercise books and reams of paper will be placed on your term one fees. Please ensure that the necessary items on this booklist are all purchased. Please be careful when purchasing items especially stationery items, so that they are not distracting to your child and others learning opportunities.
Updates to Uniform Policy
As families begin to enjoy the restful and peaceful time over the holidays, I thought I would make mention of an intent to modify our uniform policy. Please see the proposed changes below. I know that during the holidays, children tend to want a hairstyle that could be a little extreme/different or a change. With this in mind and with the intended changes below, please make sure hairstyles meet the new requirements before school starts on Tuesday 24 January, 2023.
"Haircuts: are to be only one's own natural colouring (highlights and foils are not acceptable), cut no shorter than a no 2 blade, tracks and shaven strips are not acceptable, not over the collar and not over eyebrow length, neat, clean and combed – not messy and untidy, undercuts, tails and tracks are not acceptable, extreme haircuts which draw attention to the student are not allowed, e.g. 'afro', Mohawk style, Beckham, 'mullet of any kind', dread lock."
I appreciate your understanding and follow up on this. Thank you.
Outstanding School Fees
It is most important that your prompt attention to ensure all outstanding school fee invoices are paid by the end of school term. This is an extremely busy time of year and chasing up overdue accounts draws precious time and effort away from other school initiatives and activities. The school too, has many financial commitments to fulfil by the end of the year and over the school holidays. Your support in paying your fees and levies in full will greatly assist the school to continue to provide and upgrade school and classroom resources.
Upcoming Dates
Term 4 Dates https://sfdssclifton.schoolzineplus.com/calendar
Week 9
Friday 25 Nov - Awards/Carols/Farewell/End of year BBQ

Wednesday 30 Nov – Graduation Liturgy 5:30pm – Church

Thursday 1 Dec – End of Year Mass – 9:30am – Church

Friday 2 Dec – Last Day of School – Xmas Disco 9:00am – 11:00am
I will email and send an SMS when next year's calendar has been finalised on our school's website https://sfdssclifton.schoolzineplus.com/calendar
Many richest Christmas blessing and thanks for reaing this year…
Brendan
Mini Vinnies Christmas Appeal
The Christmas Appeal aims to support families and individuals who are struggling.
Each week there will be a theme for donations for this worthy cause.
This week we invite you to participate by donating
"Christmas Treats" to the Appeal.
Thank you to those families who have already given to our Mini Vinnies Christmas Appeal Tree.
Didgeridoo donated to the school by Cheryle Bowe.
Cheryle's children attended St Francis de Sales school.
The didgeridoo is a wind instrument, played with vibrating lips to produce a continuous drone while using a special breathing technique called circular breathing.
CURRICULUM COORDINATOR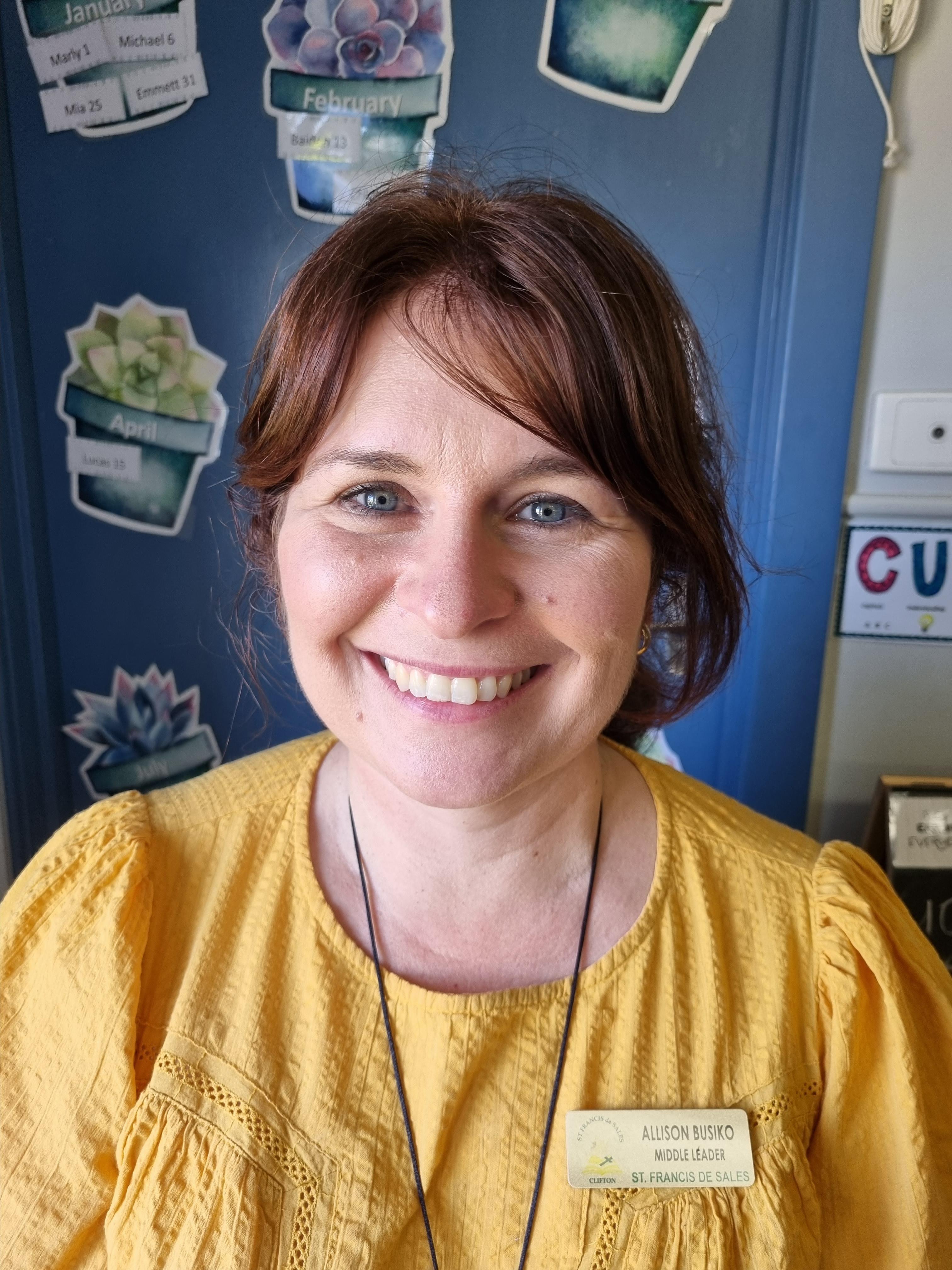 CURRICULUM COORDINATOR
How beautiful it was to observe the sportsmanship, participation, and friendship at the swimming carnival this week. It is always wonderful to see the students out of the classroom where they have a go at sporting events. I loved watching all the students cheering on their school friends. Great job St Francis! We hope our 4/5/6 students also enjoyed the cricket match against Clifton State School today. It is such fun to play against other schools. Please check out the Facebook page for photos.
The whole school have been working so well on our carol's songs. I can't wait to see our wonderful students in action on the night. We have a few different performances that I can't wait for you to see! The Year 5/6 students are enjoying the opportunity to lead our carols. Girls, please come over and see your teachers, as they will have your ribbon for your ponytail when you arrive for the night. During week 9, please return the washed black skirts and ribbon to Mrs Skillington, who will collect these.
Next Friday, you will be receiving your child's report card through the Parent Portal. Please let us know on Friday after 9am if you are having difficulty viewing these reports by ringing the office.
PREP/YEAR 1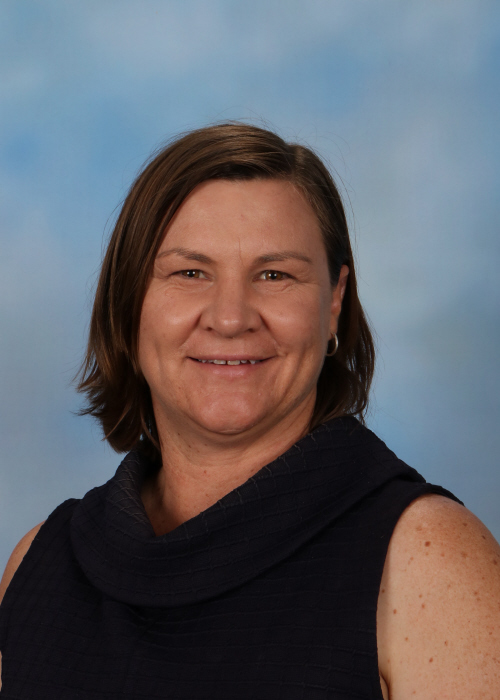 Prep/Year 1
What a wonderful Semester 2 it has been for our Prep/1 students. It has been a pleasure to observe and watch these little people grow in all aspects of their school life.
Below are a few of the Semester 2 highlights through the eyes of our Prep/1 students.
The students were asked to name two learning activities that they have loved in Semester 2.
Hunter Olsen - Building a marble run and doing lots of art and craft activities.
Charlie – Designing and constructing as well as science investigations.
Bryce –Swimming lessons and helping my teachers in the classroom.
Georgia – The Teddy Bears Picnic and helping the 2023 Preps learn new things.
Hunter Gault – Readings eggs and designing and constructing with lego.
Jace – Using the iPad for learning and building a marble run.
Isaac – Studyladder maths on the computer and guided reading lessons.
Below is Hunter Gault proudly showing his Lego design and construction of a duck.
YEAR 2/3
Year 2/3
The last weeks of school are filled with assessments, standardised testing, carols practice, graduation, farewells, swimming lessons, awards assemblies and discos. The children have given the 2022 school year all the have and their energy tanks are depleted. We are so proud of everything every single student has achieved this year. The smallest of achievements are worth celebrating. We are very blessed to have shared so many moments of growth and success with our learners this year.
As we finish the school year, we would like to thank you all for your on-going support. We are so grateful for the wonderful school- home relationship. This support allows the children to feel safe and protected in our care in Year 2/3. We wish you all a safe and merry festive season. Stay safe, looking forward to seeing you all in the New Year.
Year 4/5/6 News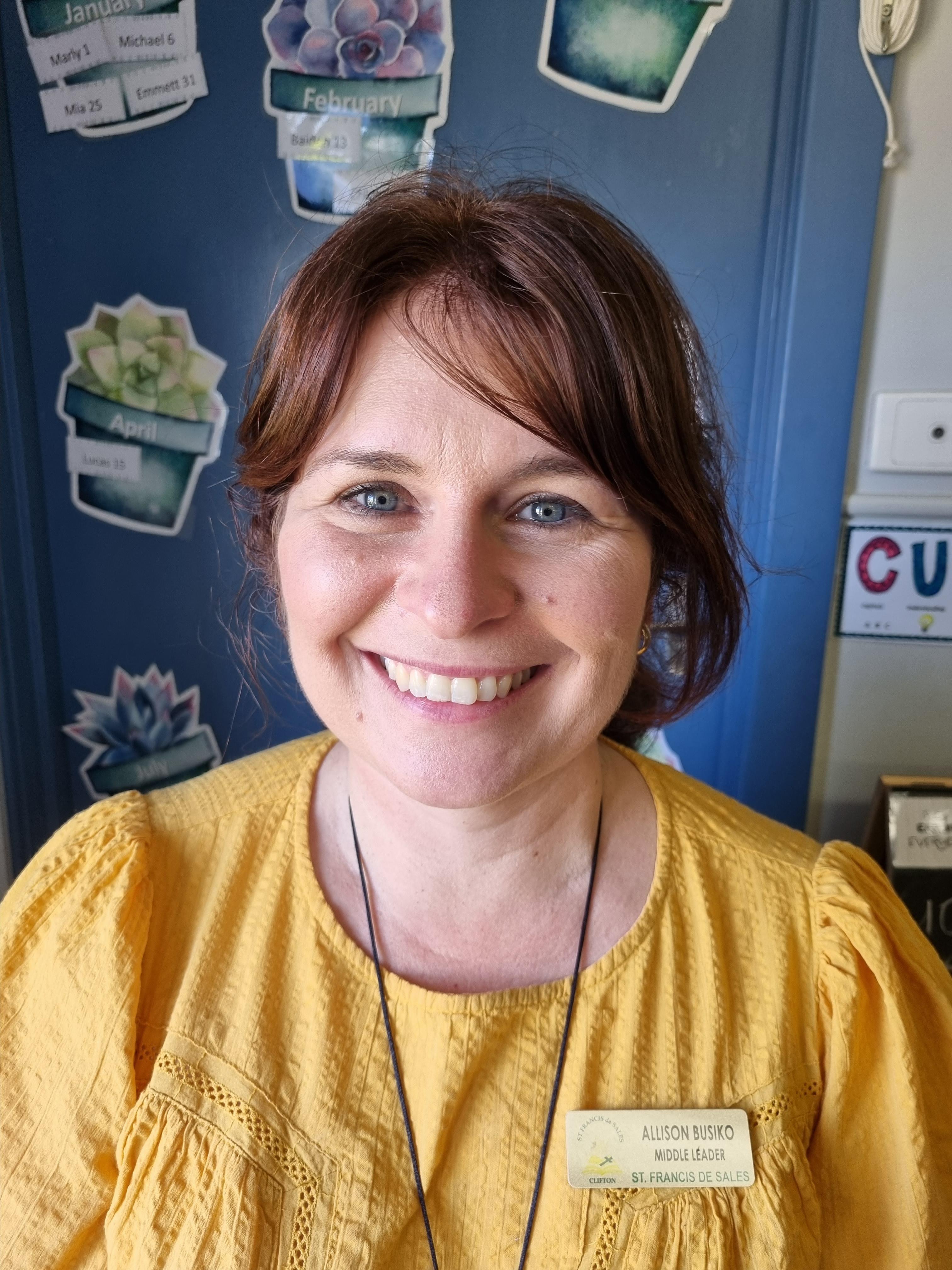 Year 4/5/6
We have been exceptionally busy in 4/5/6, it is no wonder that we are all feeling a bit weary. We have been working hard to learn about Mary in Religion. The wall of Mary, was looking spectacular, as the students went on an image hunt to find how Mary of Nazareth is drawn, represented and celebrated, both in the past and in modern times. The students explained various features of the images and then created their own visual representation. We had a look at various songs used to celebrate and honour Mary and, we studied the lyrics to songs. Lastly, we looked at the Marian prayers, and their features.
In English, we have studied the various types of poetry, their purposes and their features. We then had a go at making some shape poems. The students really enjoyed being creative and we have published these.
It has been wonderful to journey with your children this year and to witness their academic and social growth. Thank you so much for being such a welcoming and supportive community. Have a wonderful holiday break and keep safe.
Allison
HASS- in year 4/5/6 students have completed all assessment and are looking forward to the rest of term 4.
Science- in 4/5/6 students have completed their assessment task on volcanoes and have done a thorough job with their information document in Microsoft word. You can see their efforts on SeeSaw.
Andrea
Our Year 6s will be completing our new St Francis Community Library next week. We will sand and paint it ready for the year 6s to leave as their contribution to the school. It will be located at the front of the school for our community use.
A huge thank you to Mr James Bange for the creation of our new library. It looks amazing!
SPORT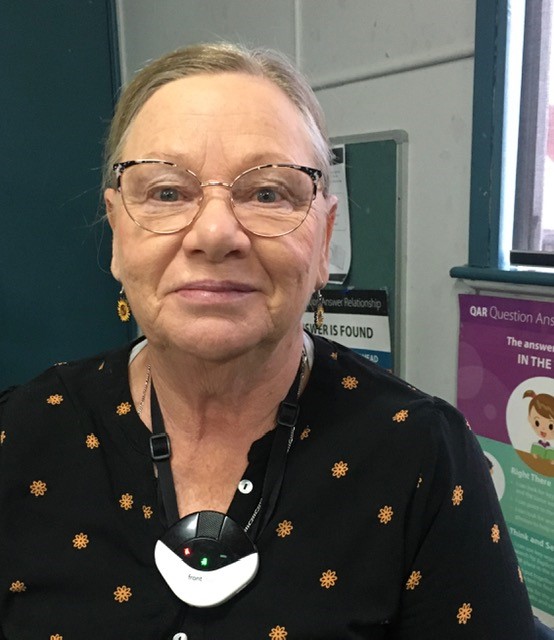 PE News
Congratulations to our Swimming Age Champions for 2022
9 yrs Girls – Chloe Stace
10 yrs Boys – Mick Willett
11 yrs Girls – Eve Skillington
11 yrs Boys – Thomas Patterson
12 yrs Boys – Bailey Gascoyne
LIBRARY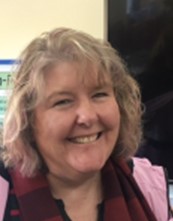 Library News
This week in the library we have shared the story of The Christmas Caravan by Jennifer Beck. This is one of my all-time favourites, as it has a lovely message that reminds us that we don't need to spend lot so money or have heaps of stuff to have a magical Christmas. The other things like spending time together and doing activities together make the time extra special.
Students in 2/3 have been working on the Scratch Christmas Challenge … working in Scratch Junior to create some Christmassy scenes and actions. Scratch Jr is a free app that is available for your device. It uses Block Coding protocols and is super-easy for littlies to master.
The 4/5/6 class has really been challenged by the latest Hour of Code challenge working in Minecraft Education Edition. This was an Escape Room challenge where students were required to bug-fix block code to escape from the haunted mansion. Plenty of challenges and puzzles left to do if they are at a loss during the holidays.
Login: CLI********@twb.catholic.edu.au
Password: the one they use to log in to computers at school.
And please … a reminder to return all school library books to the library asap!!
Mrs Burgess & Ms Hilton
Story Time sessions at the Clifton Library.Next session December 1, 10.00am
School Counsellor
Counsellor
Connecting with your child over the holidays and every day!
As we move into the school holiday period, it is a great time to reflect on the ways in which we connect with our children. Life can be busy, especially over the festive season, and it's especially important during these times to still maintain a connection with our children. Positive parent-child relationships are built on spending quality time together. These times provide opportunities to send positive messages to your child through your smiles, laughter, hugs, and gentle touches, which builds credits in their emotional bank. Be in the moment with your child, tuning in and thinking about what is going on for them; listen and notice what your child is doing and saying. Some simple ways to spend quality time together are:
Read together
Take an interest in your child's interests
Switch off your phone and be completely present with your child
Show affection
Listen to music
Eat together
Cook together
Play games (e.g., a board game after dinner) and have a regular 'family night' (e.g., watch a family movie together)
Talk while in the car, ask questions and show interest
Connect during family holidays
For more ideas see the link below:
Positive relationships: parents & children | Raising Children Network
Further support:
Parentline – 1300 301 300; Kids | Parentline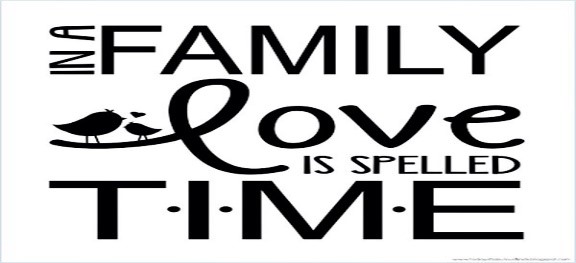 P & F UNIFORM SHOP
Uniform Shop Co-Ordinator: Kylie Hay
Contact Details: kurlz@live.com.au or 0487 582 107
Uniform Shop Days: MOST Thursdays & Fridays
If you would like uniforms, please fill in the updated Invoice Sheet and email or text Kylie to either arrange a time to meet or for the order to be sent home with your child. If you have an old invoice copy, please bin it and replace with our updated one. This can be found on the Facebook Page or request one from me directly.
UNIFORM SHOP NEWS
We now have EFTPOS available in the Uniform Shop at the time of collection
We have some good quality second hand winter uniforms and also summer uniforms available for $5 per item if you're looking for an extra jumper, shirt, shorts etc. Please note that only limited sizes and items are available but you are welcome to request second hand if available.
We are no longer stocking the following items however we still have limited stock available for a discounted price if you would still like to purchase them.

Green Fleece Vest $10

Sizes 4,6,8,12 & 14 available

Long Sleeve Boys Polo Shirts $15

Sizes 4,10,12,14 & Small available

Girls Green Long Formal Pants $10

All sizes except 10 available

Girls Green Long Sports Pants $15

Sizes 4,6,8,10 & 16 available
If you urgently require uniforms on a day other than Thursday or Friday, please let me know and I can arrange this with the staff at St Francis De Sales. Please note I do work and will get back to as soon as I possibly can.
STUDENT PROTECTION CONTACTS
Feeling Safe- All students have a right to feel safe and be safe.
If you are concerned about any form of abuse that is immediate, you should call 000. A significant risk or harm to a student, whether or not you have formed this belief on reasonable ground, should immediately be raised with one of our Student Protection Contacts.
ADMINISTRATION
School Fees:
We do recommend the setting-up of a direct debit facility to pay regular amounts into the school account. This alleviates overdue bills.
SCHOOL Bank Details
BSB: 064786
A/C: 100023789
Reminder: All P&F payments & Uniform payments are paid to a different bank account NOT the school account.
P&F Bank Details
BSB: 084610
A/C: 508684159