Term 4 Newsletter 10 November - 2022
PRINCIPAL'S MESSAGES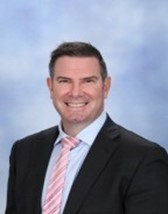 Staff for 2023
We are in the final process of finalising staffing for next year. When this has been completed, I will send out a letter that will outline staffing structures, class teachers and positions for 2023. I appreciate your patience and understanding during this time.
School Goals Review and What Are Our Next Steps…
We are currently reviewing our school goals from this year and planning our goals for 2023. These goals are developed from our previous SRIP 2018-2022, Radii Survey Data, and Annual Action Plans. The purpose of this design is to collaboratively plan and explicitly state what our school goals will be for 2023. This plan will be available on our website and I will talk about some of the goals in the next edition.
In Term 2, 2023, St Francis will undergo the 2023-2026 School Review and Improvement Process (SRIP). More information will be out next year, but this process will highlight the school's findings, successes (during the past 4 years) and our areas for future improvement which will be the school's focussed areas for the next 4 years. These will be defined in the following areas;
- Domain 1 Engaged Students, Personalised Learning (The school is driven by a deep belief that every student is capable of successful learning. A high priority is given to building and maintaining positive and caring relationships between staff, students and parents).
- Domain 2 Being Distinctively Catholic (The school explicitly operates as a Catholic school, with a distinctive Catholic identity. Staff, students, and parents/carers share in the narrative and charism which encompass the school and so education about its ongoing story involves all in the school's community).
- Domain 3 Staying on Mission (The school leadership team have established and are driving a strong improvement agenda for the school, grounded in evidence from research and practice and expressed in both qualitative and quantitative measures of improvements in student achievement and behaviour).
- Domain 4 Collective Efficacy (The school is led in a direction that develops and grows collective efficacy, that convey high expectations to students and foster learner autonomy).
- Domain 5 Using Resources Wisely (The school applies its resources (staff, time, expertise, funds, facilities, materials) in a targeted manner to meet the learning and wellbeing needs of all students.
Here are some of our school successes in 2023 ;
100% of Year 3 above National Minimum Standard for Numeracy and English
87% of Year 5 above National Minimum Standard for Numeracy and English
Continued reading and writing growth for our students
Increased communication with text messaging, establishment of website and Facebook page, yearly calendar developed
Parent engagement through events and celebrations e.g. Bush Dance, Athletics Carnival, Tuckshop
Areas we are working on in 2023;
Develop the School's Master Plan
Continue to embed Zones of Regulation and 10 Essential Skills for Classroom Management across the school
Familiarise our community with version 9 Australian Curriculum
Continue to develop the charism of the school including the Benedictine Values
Develop/reaffirm St Francis Learner Qualities to assist all learners
Swimming 2022
Please check out the recent communication through that was emailed on Tuesday about the swimming lessons for 2022.
Upcoming Celebrations
Over the next couple of weeks, St Francis is celebrating various events including; the Swimming Carnival, Awards Night/ Carols, Graduation Liturgy and End of Year Mass (please see dates below).
Please place these into your calendar and you are most welcome to attend all these events (including the Graduation Liturgy in the church on Wed 30 Nov at 5:30pm). Please stay tuned to Facebook, as a post will be made about our Awards Night/Carols and catering for the night. Please RSVP your attendance so we can prepare for the night.
Looking forward to what will be an exciting and rewarding next couple of weeks.
Upcoming Dates
Term 4 Dates (please refer to our online calendar for our most up to date list of events for the year) https://sfdssclifton.schoolzineplus.com/calendar
Week 7
Monday – Wednesday 14 -16 Nov – Swimming
9:00am – 10:00am – Year 4/5/6
10:00am – 11:00am – Year 2/3
11:00am – 12:00pm – Prep/Year 1
Week 8
Monday 21 Nov – Swimming

Wednesday 23 Nov – 9.45am Swimming Carnival – Prep to Year 6

Friday 25 Nov – Awards Night and Carols – beginning at 5:30pm – MPC / Oval
Week 9
Wednesday 30 Nov – 5:30pm Graduation Liturgy at the Church

Thursday 1 Dec – 9:30am End of Year Mass at the Church

Friday 2 Dec – Last Day of School
God bless and thanks for reading…
Regards,
Brendan
Mini Vinnies Christmas Appeal
The Christmas Appeal aims to support families and individuals who are struggling.
Each week there will be a theme for donations for this worthy cause.
This week we invite you to participate by donating toiletry items for the Christmas Appeal.
Thank you to those families who have already given to our Mini Vinnies Christmas Appeal Tree. Help & watch it grow each fortnight.
CURRICULUM COORDINATOR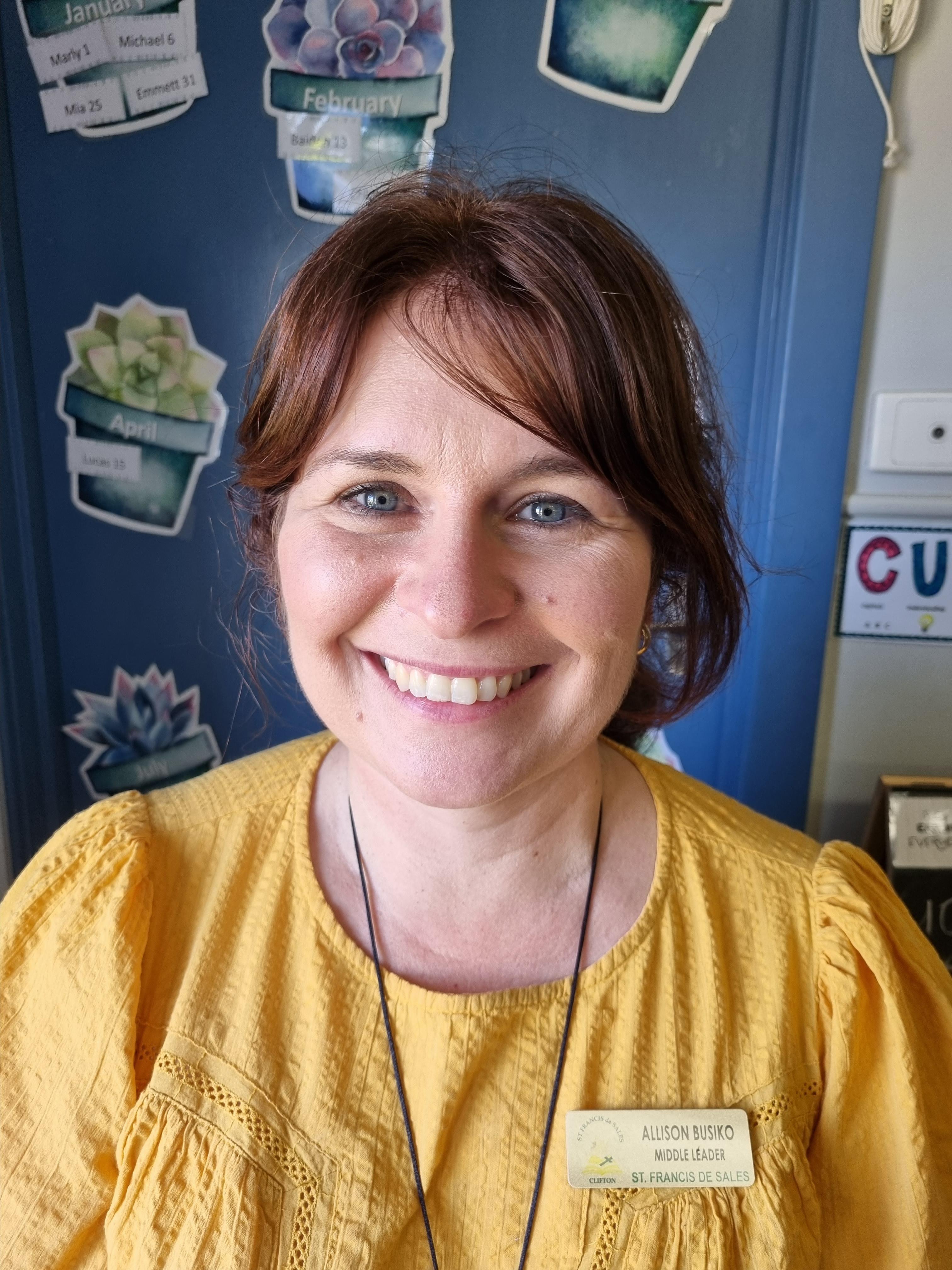 CURRICULUM COORDINATOR
It has been my pleasure to observe the growth of our students learning at St Francis this year. Our students have worked very hard in all areas of the curriculum. Our staff have all been exceptionally busy collecting information regarding your child/ren's learning and it has been wonderful to hear all of the success stories.
I would also like to thank you for all your efforts as parents/careers at home. Completing homework, ensuring students read and helping your child learn sight words and number facts, benefits your child greatly. We are so thankful for your efforts as it really benefits your child.
Please remember, if you have any concerns or questions regarding how your child is progressing in their learning, book in for a meeting with your child's teacher. We are so proud of your child's efforts this year.
PREP/YEAR 1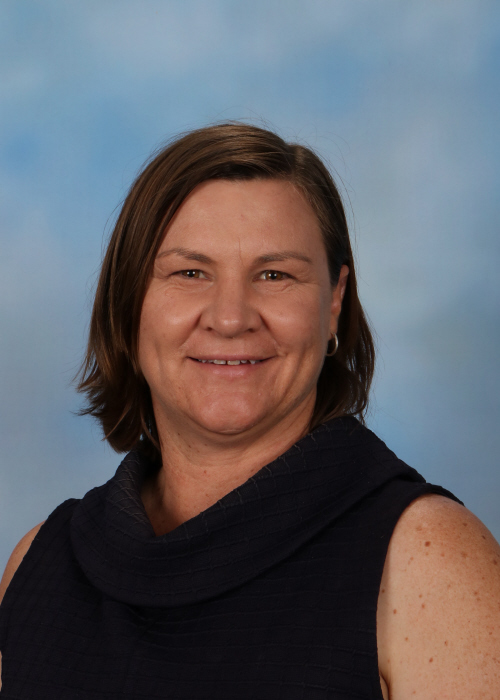 Prep/Year 1
In Religion, students have been learning about meditative prayer and participating in a variety of prayer experiences. Students particularly enjoyed learning about and participating in 'The Trouble Tree Meditation' with Mr Redinger.
In maths, students have been revising mathematical skills and concepts that have been taught this semester.
In English, students have been designing and creating a new animal using play-doh and craft supplies. Many students decided to combine the features of two animals they already know. Some of the animals the students came up with included The Duckaroo, the Giraffele and Butterfox.
In science, students participated in investigations about light. Our investigations proved that more light enables us to see better and that various materials allow different amounts of light to pass through. Students identified materials and objects that are transparent (all light passes through), translucent (some light passes through) and opaque (no light passes through).
This week, students were delighted to hear from Mr Redinger the news that P/1 can have a classroom pet. P/1 now has 2 pet fish. We look forward to naming them!
YEAR 2/3
Year 2/3
This week we have completed our Hass unit. We have been learning about the significance of Country to Indigenous Peoples. Our mentor text has been "Remembering Lionsville" by Bronwyn Bancroft. Bronwyn Bancroft is a First Nations author and artist from Tenterfield NSW. We have completed several learning experiences with this text- Y chart exploring the sense, timeline, researching a sacred Place and finally writing a diary entry using details from the text. We loved ageing paper with tea and coffee. See our published works below.
Year 4/5/6 News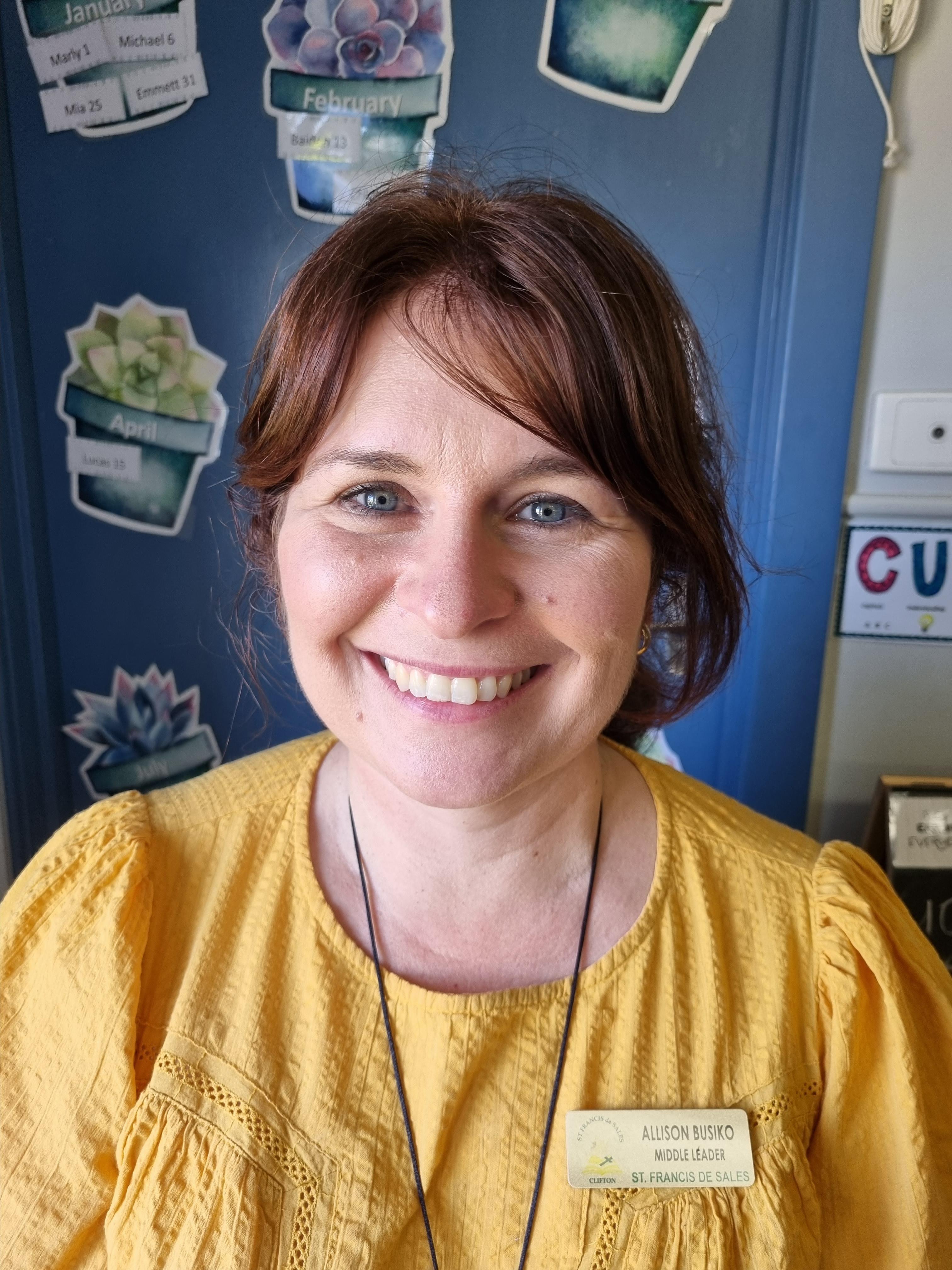 Year 4/5/6
This week, our students loved working together to learn about Mary's story and her role in the Church. We researched:
Who were the characters in the story?
Where did the story happen?
What are the key words in the passage?
We explained what the story told us about Mary.
We identified words and phrases used to describe Mary in the given passage.
Students created a visual collage of images featuring Mary and then they described how these images linked to the messages and characteristics of Mary. We participated in a collaborative task, where we made a big jigsaw display. Photos to come on Seesaw.
It has been extremely pleasing to see how much academic growth has taken place in the room this year. This term, the students have been working on TEEL paragraphs to improve the structure of their writing. In particular, the Year 4s have been working on explaining their topic sentence. Year 5s and 6s have been working on linking their thoughts back to their initial opening paragraph sentence. We have also focused on including WOW words into their text.
Allison
HASS- Students are beginning their assessment piece creating and recording an interview with their chosen immigrant for the Asia region.
Science - Students have commenced their assessment task which is providing factual information about volcanoes.
Andrea
SPORT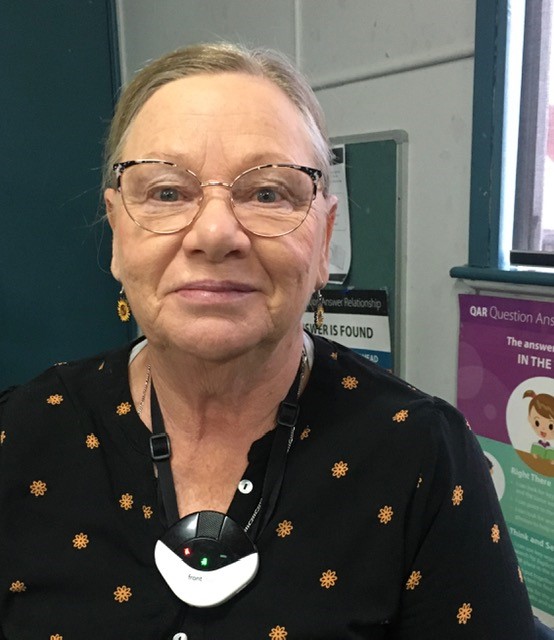 PE News
Students are continuing with cricket this week and moving onto swimming lessons next week.
My New Gallery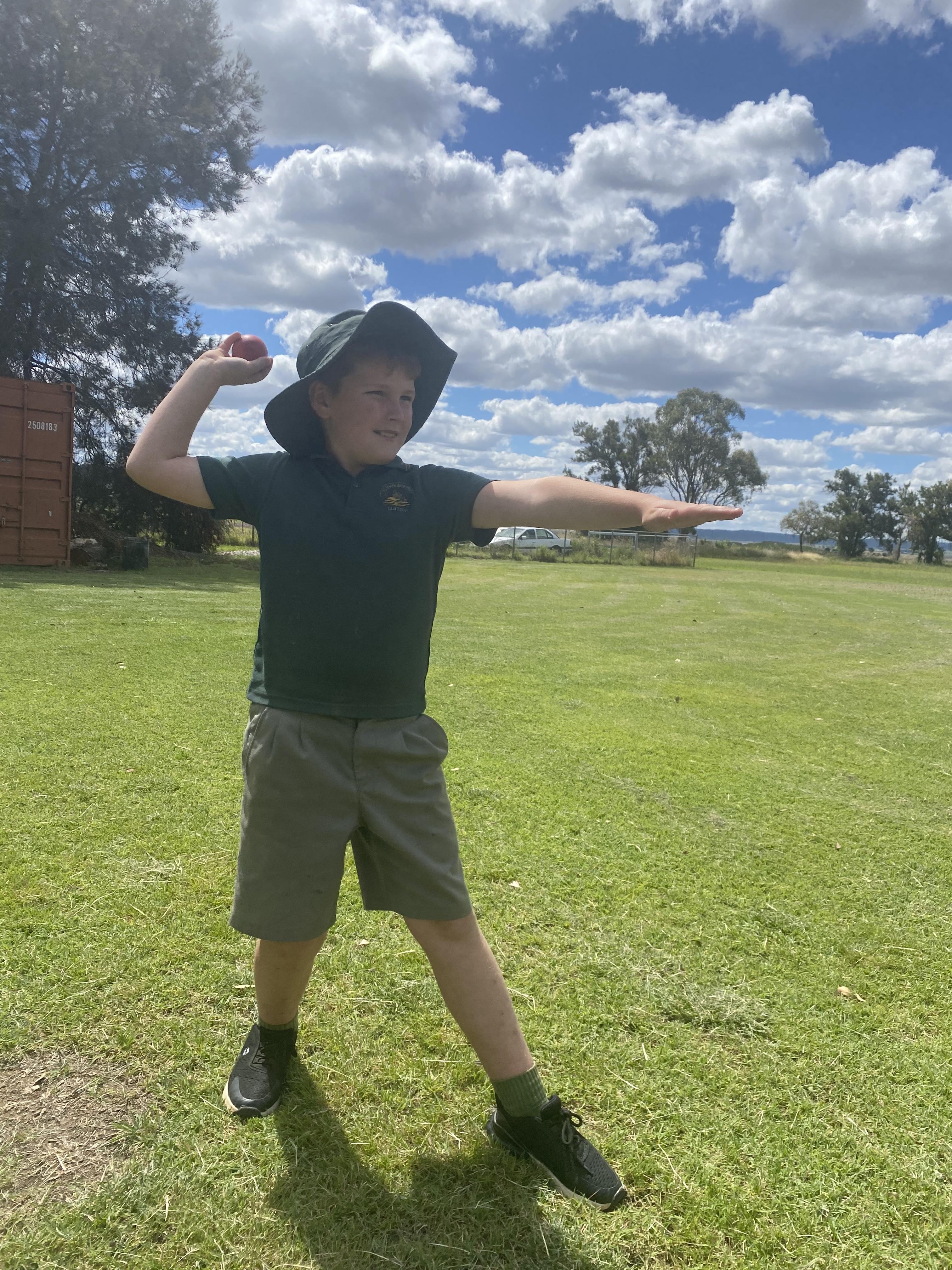 LIBRARY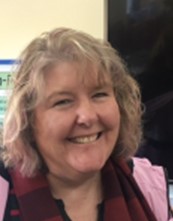 Library News
Our author conversations have proved to be excellent for highlighting new and different books to borrow from the library. Most popular so far has been Jack Heath and his action adventure stories. How wonderful for our young readers to discover something new and exciting to read! Tomorrow we will meet Tristan Bancks, Tim Harris and Rod Clement

Congratulations to Chaz B, Bailey and Joseph who all completed the Premier's Reading Challenge in term 3. Each of these students read more than 20 books to meet the challenge and received a certificate from the Premier of Queensland. They were among the 2.5 million kids who took part in the challenge this year.
Library Borrowing
Borrowing for 2022 has now closed.
Library staff will be issuing overdue lists to those students who have outstanding books from the library. Please assist your child/ren to locate and return these items as soon as possible.
Mrs Burgess and Mrs Hilton
School Counsellor
Counsellor
Hello families, please look below for some Parental Wellbeing information.
P & F UNIFORM SHOP
Uniform Shop Co-Ordinator: Kylie Hay
Contact Details: kurlz@live.com.au or 0487 582 107
Uniform Shop Days: MOST Thursdays & Fridays
If you would like uniforms, please fill in the updated Invoice Sheet and email or text Kylie to either arrange a time to meet or for the order to be sent home with your child. If you have an old invoice copy, please bin it and replace with our updated one. This can be found on the Facebook Page or request one from me directly.
UNIFORM SHOP NEWS
We now have EFTPOS available in the Uniform Shop at the time of collection
We have some good quality second hand winter uniforms and also summer uniforms available for $5 per item if you're looking for an extra jumper, shirt, shorts etc. Please note that only limited sizes and items are available but you are welcome to request second hand if available.
We are no longer stocking the following items however we still have limited stock available for a discounted price if you would still like to purchase them.

Green Fleece Vest $10

Sizes 4,6,8,12 & 14 available

Long Sleeve Boys Polo Shirts $15

Sizes 4,10,12,14 & Small available

Girls Green Long Formal Pants $10

All sizes except 10 available

Girls Green Long Sports Pants $15

Sizes 4,6,8,10 & 16 available
If you urgently require uniforms on a day other than Thursday or Friday, please let me know and I can arrange this with the staff at St Francis De Sales. Please note I do work and will get back to as soon as I possibly can.
STUDENT PROTECTION CONTACTS
Feeling Safe- All students have a right to feel safe and be safe.
If you are concerned about any form of abuse that is immediate, you should call 000. A significant risk or harm to a student, whether or not you have formed this belief on reasonable ground, should immediately be raised with one of our Student Protection Contacts.
ADMINISTRATION
School Fees:
We do recommend the setting-up of a direct debit facility to pay regular amounts into the school account. This alleviates overdue bills.
SCHOOL Bank Details
BSB: 064786
A/C: 100023789
Reminder: All P&F payments & Uniform payments are paid to a different bank account NOT the school account.
P&F Bank Details
BSB: 084610
A/C: 508684159