Term 4 Newsletter 13 October 2022
PRINCIPAL'S MESSAGES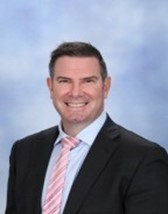 Welcome to term 4 St Francis Community
Being the best version of yourself
Everyday here at St Francis, we have been referring to 'being the best version of yourself' across the school. Either at parades, assemblies, in the classroom or on the oval, we are asking our students and staff to make a concerted effort in doing their best and being their best. At times, we make mistakes, our decision-making choices can let us down and we can get things wrong. This can happen to all of us from time to time. What we are expecting here at St Francis, is that when we are faced with the same situation or challenging moment in our lives, that we can learn from these mistakes, poor choices or misunderstandings, and work together to come up with a better solution, choice or action. Being a positive and active role model on our children's lives is another way we can support our children to be the 'best version of themselves'.
Learning can be tough, its challenging at times, but that is how we learn. Through encouragement, engagement and motivation from the school and from our parents, every child should feel and be able to celebrate success in their lives.
It is important that students are still trying their best and maintaining their effort all the way through until the end of the year. So, at this time of year, continue to encourage your child through positive encouragements, as it can make a big difference.
Parent Engagement Network (the new P&F)
Last term, Tooowoomba Catholic Schools (TCS) representative Tracey Jacklin spoke with our P&F about the alignment with the TCS Parent Engagement Charter and moving to a new hybrid model that best supports our school. This new model is called the Parent Engagement Network (PEN).
This new model brings both the School Board and P&F together to assist and engage with the school community. 'Catholic Schools commit to nurturing active partnerships with families and providing parents with opportunities to engage meaningfully in the life of the school community. The student's learning journey is enriched through positive and reciprocal relationships.' – Parent Engagement Charter.
The Parent Engagement Network (PEN) consists of an Executive Group which is made up of the principal, parish priest (or nominee), chair, secretary and coordinators of short-term working parties
It occurs only once per term to assist with advice for the principal from parents in relation to strategic priorities and operational matters such as:- the schools vision and mission, the school's Catholic ethos and culture; faith formation and development; Toowoomba Catholic Schools and College policies; school strategic plans; the annual budget and other financial planning; the school's Master Plan; capital resource planning and maintenance.
The purpose is to engage parents in activities that are linked to achieving the school's strategic and annual action plan objectives. The PEN is developed into two ways:- Parent Forums (once per term) and Working Parties (short term and have clear project, event or activity to organise, implement and evaluate as the needs arise).
Some examples of Parent Engagement Forum key activities examples include:- new ways of learning in Mathematics – Inspire Maths project; creating our master plan – what facilities do we need to future proof our school; what we teach in Religious Education; expanding our extracurricular offerings – what should be in focus; new technology and our school; communication – what works best.
Some example working party projects, events, activities include:- Race Day; grounds beautification project; Prep book bags – making props and games for take home readers; Centenary celebrations; MAGs refresh – creating resources for MAGs kits; Mother's and Father's Day stall; Catholic Education Week celebrations; Bull Sales.
With this in mind, beginning next year, St Francis will be moving to this new model next year. An AGM will be scheduled for the beginning of next year and I urge all those interested in an Executive role, to attend this meeting.
If you require any information about the PEN please don't hesitate to contact me.
Tree Removal
During the upcoming Christmas holidays, St Francis will be required to remove a couple of trees. The large Pencil Pine (Cupressus sempervirens) located next to the Prep/One Area and the large Chinese Hackberry (Celtis sinensis) located next to the play fort. A decision has been made in consultation with the Maintenance Facilities Office, Workplace Health and Safety Office and an arborist, that due to the impact to the playground / soft fall area, surrounding buildings and underground sewerage, the trees will need to be removed. Once removed, more suitable flora will be established in their place.
Prep and School Enrolments for 2023
Prep interviews for 2023 are underway. Our numbers are steady coming in, so if you know of any interested families who have Prep aged children, please inform them to send in their applications in as soon as possible so they do not miss out on the chance to attend St Francis. I appreciate your diligence in assisting the school.
School Fees for Term 4
Please keep an eye out for this term's school fee invoices which are emailed to all families each quarter. If you haven't received the email, please contact the office. As term 4 is shorter, it is vital that all outstanding accounts are rectified. Some families will be receiving a follow up phone call this week to double check current situation or change of circumstances. Chasing up overdue fees is a very time consuming task. Your prompt payment allows us to successfully pay for class resources and extra-curricula activities. It also enables us to confidently enter into the new year in a good financial position to continue to offer quality teaching and learning experience, state of the art facilities and desired staffing levels.
Your continued financial commitment to the school is an investment in your child's education and future.
Upcoming Dates
Term 4 Dates (please refer to our online calendar for our most up to date list of events for the year) https://sfdssclifton.schoolzineplus.com/calendar
Week 2
Thursday Oct 13 – Prep 2023 Transition One

Friday Oct 14 – Country Week Begins

Saturday Oct 15 – Show and Shine
Week 3
Tuesday Oct 18 – 21 – Year 5/6 Camp

Saturday Oct 22 – Clifton Races

Sunday Oct 23 – Parish Family Sunday Mass – 9:30am
Week 4
Friday 28 Oct – St Francis Speech Competition
Week 5
Thursday 3 Nov – Prep 2023 Transition Two

Friday 4 Nov – Selected Students for Back Plains Speech Competition
Week 6
Thursday 10 Nov – Prep 2023 Transition Three

Friday 11 Nov – Remembrance Day Liturgy 2.30pm
Week 7
Monday – Wednesday 14 -16 Nov – Swimming Block (9am to 12pm) – more information to come

Friday 18 Nov – Swimming Block (9am to 12pm) – more information to come
Week 8
Monday 21 Nov – Swimming Block (9am to 12pm) – more information to come

Wednesday 23 Nov – Swimming Carnival – Prep to Year 6

Friday 25 Nov – Awards Night and Carols – beginning at 5:30pm – MPC / Oval
Week 9
Wednesday 30 Nov – Graduation Liturgy 5:30pm – Church

Thursday 1 Dec – End of Year Mass – 9:30am – Church

Friday 2 Dec – Last Day of School
God bless and thanks for reading…
Regards,
Brendan
CURRICULUM COORDINATOR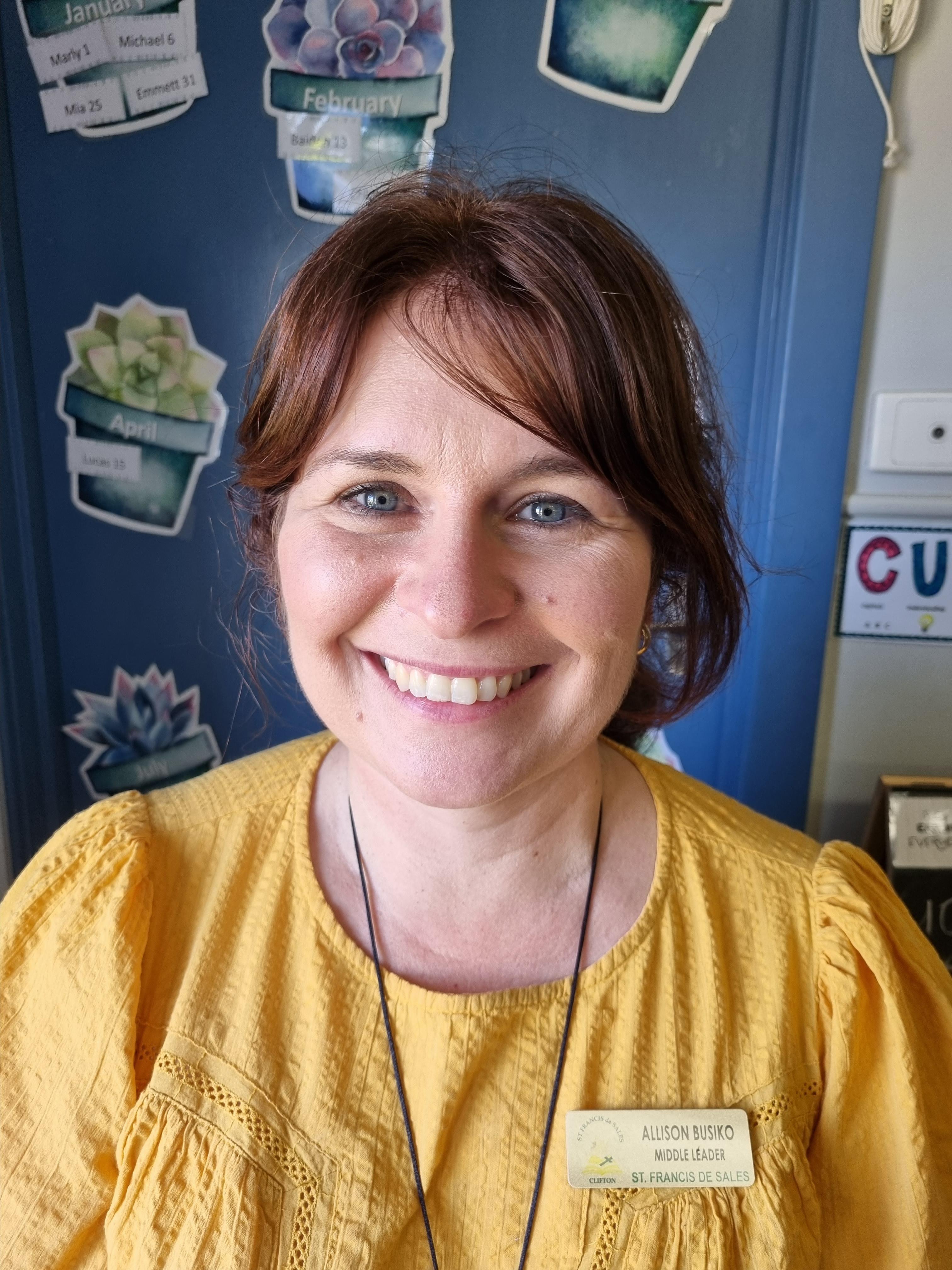 CURRICULUM COORDINATOR
What a busy two weeks we have had in in all classes. Students have been working exceptionally hard to write their speeches for the Back Plains Speaking Competition. It has been very pleasing to see the children use emotive language and strong cohesive structures in their writing. This weekend, your child may bring home their speech so they can practice their presentation skills. Please do not alter the actual words the children have written. It is essential that the speech is in your child's words. I am extremely proud of the work all the students have demonstrated throughout this process.
At St Francis, our Year 6s have been working in the P/1 class each Friday. It is wonderful to see the Year 6 students demonstrate their care, support and assistance to the younger students though an act of service. Learning about and actively demonstrating servanthood is essential in developing kind, caring citizens. Our Year 5s are continuing the act of assisting others this term also. When our 2023 Prep students come to school during their transition days, the Year 5s will help out and ensure our littlest member feel safe, and secure in their new environment.
PREP/YEAR 1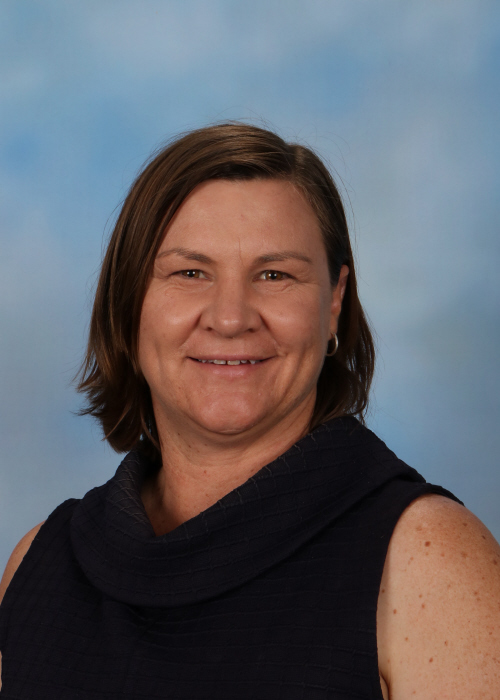 Prep/Year 1
Prep/Year 1 have had a wonderful start to Term 4. It was delightful to see them eager to get back to school to see their friends and continue their learning.
This fortnight, we began our Term 4 English Unit titled 'Pets.' We have spent time talking about the pets we have at home and learning some interesting facts about all types of pets. Did you know that axolotls are blind? This fact was shared with the class by a year one student. It is amazing how much we can learn from each other during talking and listening time.
In Science, our class is learning about sound and how sound is produced. This week, students made a telephone using 2 cardboard cups and a piece of string. This investigation showed us how vibrations move through our ear to produce sound. We discovered that our hand-made telephones worked best when the string was tight. Our second investigation 'Water Instruments' taught us how sound travels through different amounts of liquid. For this investigation we poured different amounts of liquid into 5 different jars and tapped the jars with a wooden ruler. We discovered the more water the glass jar has, the lower the pitch. The less water, the higher the pitch.
On Thursday, Prep/One welcomed their 2023 Prep friends, Nell, Zarah, Tommy and Tatjana with a beautiful morning of activities based around the theme 'Under the Sea.' Some of the favourite activities were making a boat that floats, digging for alphabet letters and treasure hidden in the sand, fishing for numbers, listening to the story, The Rainbow Fish and putting shimmering, sparkling glitter onto our very own rainbow fish. We look forward to seeing our 2023 Prep students in a few weeks for a Teddy Bears Picnic.
YEAR 2/3
Year 2/3
We've had a wonderful start to our term. Teaching and learning is our core business and we make the most of every minute of every day. Term 4 is filled with joy and celebration. We are excited to be more independent learners who can solve our own problems.
Based on feedback in parent teacher interviews we are doing a unit of work on growth mindset as a part of the health curriculum. Every time you come across a struggle, challenge, problem, criticism or failure you have the opportunity to grow your growth mindset. Changing the way, we talk to ourselves is the first step.
Instead of "I don't know how to do this" try saying "I don't know how to do this yet".
Instead of " I make too many mistakes" try saying "I can learn from my mistakes and feedback".
Instead of "This is good enough" try saying "I Have I done my best work?"
We have read a number of picture books and considered how the characters show commitment, perseverance, grit, adversity, courage or dedication. Consider how we as important adults can model these traits to our learners.
Year 4/5/6 News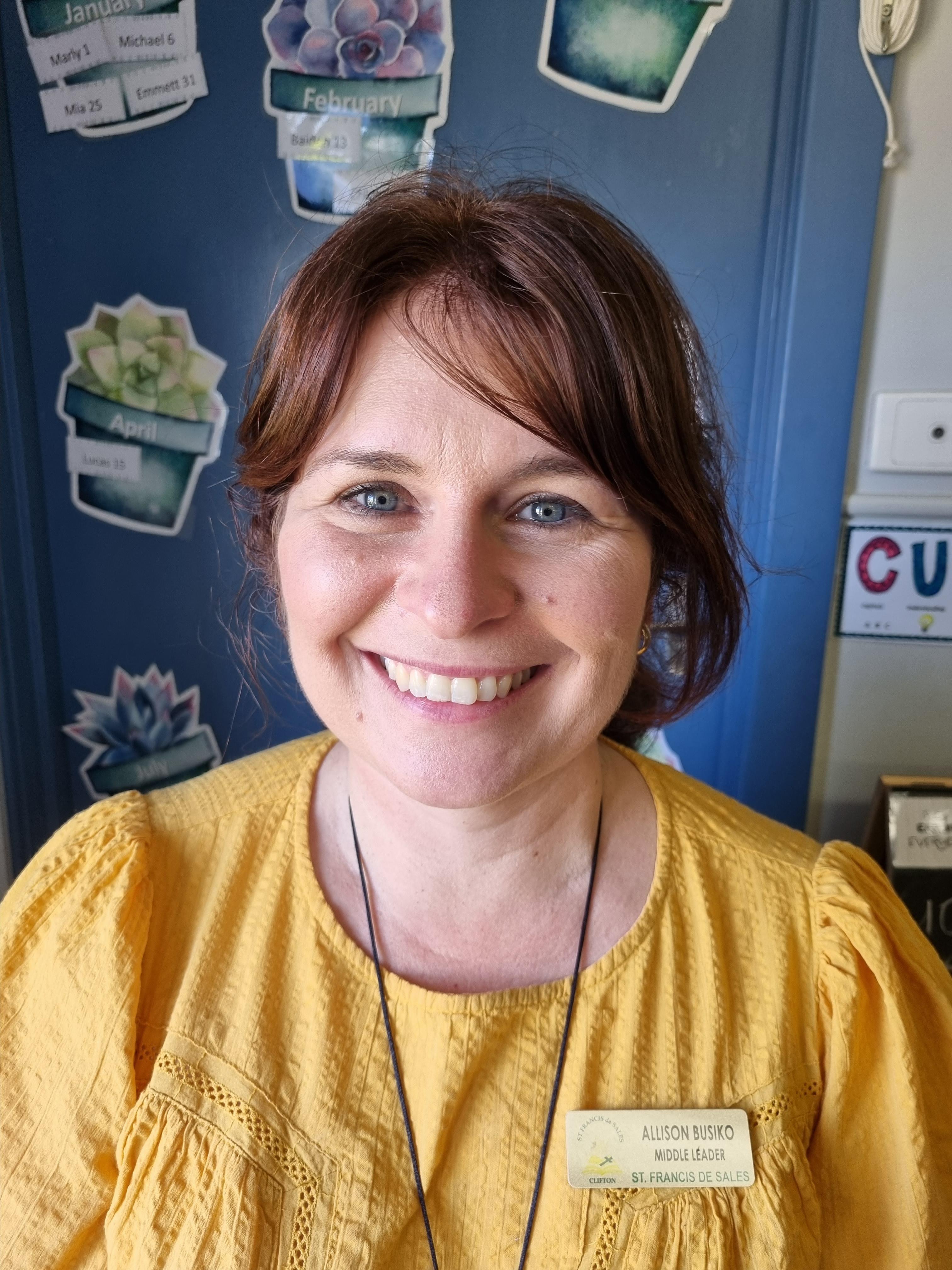 Year 4/5/6
This term, we are exploring features of Gospel texts to show how the Gospel writers shaped their Gospels for particular communities. The students are nearly finished their presentation on the Beatitudes. Stay tunned on Seesaw to see the finished products.
During Mathematics, we have been focusing on our understanding of time, tables and graphs, and multiplication and division. We will continue working on these topics in Week 3.
Year 5/6 Camp is coming in Week 3! Please remember that it is normal for your child to feel anxious and excited at the same time. It will be amazing. Please remember to pack for camp with your child, so they know what they have in their bag and where it is. The Year 4s will be keen to hear stories of the camp adventures in week 4.
Allison
In the year 4/5/6-unit students are engaging in research about Australian life since federation, including the right to vote, immigration, woman's rights, and the First Nations People.
In Science we are doing the Creators and Destroyers unit which includes researching and describing how volcanoes can assist the Earth not just destroy it.
Andrea
SPORT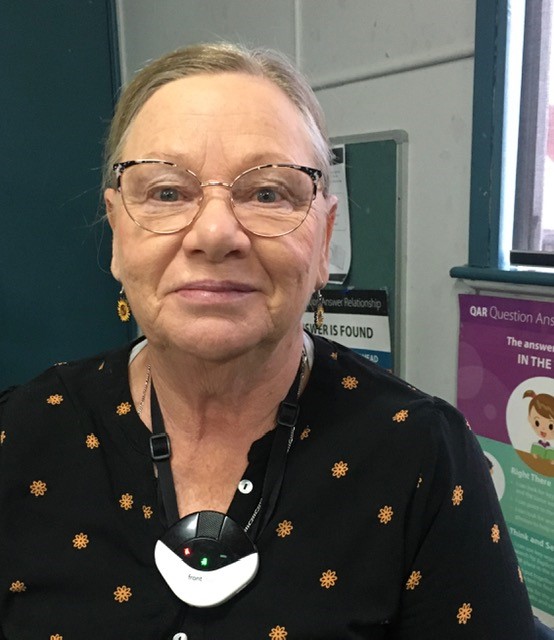 PE News
In PE this term students are learning the rules and procedures relating to cricket. The program gives students a lot of variety to practice the basics of cricket such as running between wickets, throwing at the stumps as well as batting, bowling and catching.
We are looking forward to swimming in week 7 and our swimming carnival is in week 8 (as per the dates in calendar). More information will be made available with our swimming lessons and carnival.

LIBRARY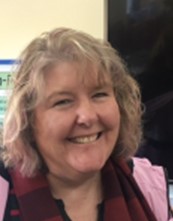 Library News
This term during library lessons, we will be all about books and their authors. We know the benefits of free and voluntary reading for students, and for most of us, we can remember that one book that got us hooked. For me it was the Wildfire Romance books that I was allowed to buy from Book Club that stick in my mind!
For some kids the popular books like Harry Potter or Percy Jackson, The Ella Diaries or Pony Pals grab them right away. Perhaps they can't get enough of Emily Rodda or Jackie French books. Maybe they love funny stories or mysteries. Whatever that hook book happens to be, the trick and sometimes the trickiest bit is finding that first book.
So for the next seven weeks or so, we will be focussing on an author a week. We will read their books, learn a bit about them, and see which of their books we have in our library. My hope is that maybe one or some of us will find our hook book, others may discover a treasure that they might not have otherwise found!
Some of the names you might hear about include, Jackie French, Aaron Blabey, Nick Bland, Tristan Bancks, Rick Riordan, David Walliams, Emily Rodda and Jack Heath … just to name a few.
Happy Reading!
Mrs Burgess & Mrs Hilton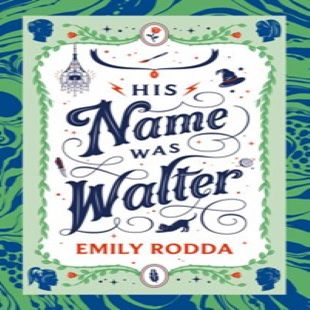 School Counsellor
Counsellor
A Brief Guide: Digital Mental Health Resources fo Parents
P & F UNIFORM SHOP
Uniform Shop Co-Ordinator: Kylie Hay
Contact Details: kurlz@live.com.au or 0487 582 107
Uniform Shop Days: MOST Thursdays & Fridays
If you would like uniforms, please fill in the updated Invoice Sheet and email or text Kylie to either arrange a time to meet or for the order to be sent home with your child. If you have an old invoice copy, please bin it and replace with our updated one. This can be found on the Facebook Page or request one from me directly.
UNIFORM SHOP NEWS
We now have EFTPOS available in the Uniform Shop at the time of collection
We have some good quality second hand winter uniforms and also summer uniforms available for $5 per item if you're looking for an extra jumper, shirt, shorts etc. Please note that only limited sizes and items are available but you are welcome to request second hand if available.
We are no longer stocking the following items however we still have limited stock available for a discounted price if you would still like to purchase them.

Green Fleece Vest $10

Sizes 4,6,8,12 & 14 available

Long Sleeve Boys Polo Shirts $15

Sizes 4,10,12,14 & Small available

Girls Green Long Formal Pants $10

All sizes except 10 available

Girls Green Long Sports Pants $15

Sizes 4,6,8,10 & 16 available
If you urgently require uniforms on a day other than Thursday or Friday, please let me know and I can arrange this with the staff at St Francis De Sales. Please note I do work and will get back to as soon as I possibly can.
STUDENT PROTECTION CONTACTS
Feeling Safe- All students have a right to feel safe and be safe.
If you are concerned about any form of abuse that is immediate, you should call 000. A significant risk or harm to a student, whether or not you have formed this belief on reasonable ground, should immediately be raised with one of our Student Protection Contacts.
ADMINISTRATION
School Fees:
We do recommend the setting-up of a direct debit facility to pay regular amounts into the school account. This alleviates overdue bills.
SCHOOL Bank Details
BSB: 064786
A/C: 100023789
Reminder: All P&F payments & Uniform payments are paid to a different bank account NOT the school account.
P&F Bank Details
BSB: 084610
A/C: 508684159