Term 3 Newsletter 5 August 2022
PRINCIPAL'S MESSAGES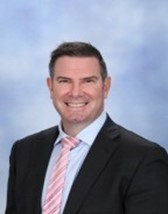 WHY IS IT MORE IMPORTANT NOW THAN EVER TO TEACH OUR CHILDREN MANNERS?
Being a parent is difficult. I think it is one of the hardest jobs that you can do in your life. What not to say is just as important as being open, truthful and honest with children. At times, the more information we give our children, the greater chance it can lead into heighten awareness of issues and uncertainly about what is happening. However, it is important to let our children be informed global citizens and let them be apart of conversations that are affecting them and the society that they are and will live in. Talking and being there for your child, is an important step in fostering healthy relationships. This open dialogue between a parent and child enables for a supportive, non-judgmental and comforting connection between two parties that creates a platform for more detailed and contextual specific discussions later in life / teenager years…
"Good manners cost nothing son", I remember my father saying this to me a number of times as I was growing up. This maybe a familiar saying that you may have heard from your parents or adult figures. But while these gifts are free to give, the simple offerings of being polite and kind — like saying please and thank you, listening carefully, and making eye contact with people — can bring huge benefits to ourselves, those around us and our children.
They can help us appear more confident, maintain more fulfilling personal relationships, lead to be happier at work and generally enjoying happier and healthier lives. The dinner table is often one of the key places we discuss manners with our children – but we also know there are many other elements to encouraging good manners for kids which include what they see and hear from us and others within their family or social groups.
Getting children to practise basic good manners, allows them and others to show respect and be considerate of feelings, both theirs and others. This can lead to making them feel good about themselves. Examples of good manners can manifest themselves in seemingly small actions and rewards — like holding the door open for someone, listening first and talking second, remembering someone's name, or receiving a silent smile of recognition in return for a good dead. But it can also make or break crucial relationships and be the difference between harmony and conflict at home, at school or on the sporting field.
Empathy is another of the most important building blocks of a healthy relationship and treating others with kindness. And being able to understand how someone else is feeling — and having a spirit of generosity — is an important component of how to teach manners.
Being immersed within the charism of the Sisters of The Good Samaritan, the school will continue to focus on the importance of Manners, Attitude and Respect. Three easy to accomplish gestures that will enable our school to continue to mentor, grow and celebrate our students and our community. May I ask you to talk with your kids, let them know how important these three achievable acts of kindness are and how they can do it. You can also call them – Random Acts of Kindness.

EVENTS AND CELEBRATIONS - WHAT'S COMING UP
8th August – Southern Downs Athletics Carnival – Allora
15th – 19th August – Book Fair – please refer to the Library section of this week's newsletter
20th August – BUSH DANCE – please see the previous email
22nd August –Book Parade Dress up with Clifton State School – please refer to the Library section of this week's newsletter
1st September – Father's Day Breakfast (Bacon and Egg Burgers) and Prayer Celebration – 8:20 am
2nd September – Pupil Free Day for students
5th – 9th September – Child Protection Week – Teaching of Sexual Education and Daniel Morcombe Curriculum – more information to come out
9th September - Central Downs Ball Games – Clifton Show Grounds
Looking forward to seeing you at the Bush Dance and Dress Up Parade in a couple of weeks. God bless and thanks for reading…
Regards,
Brendan
CURRICULUM COORDINATOR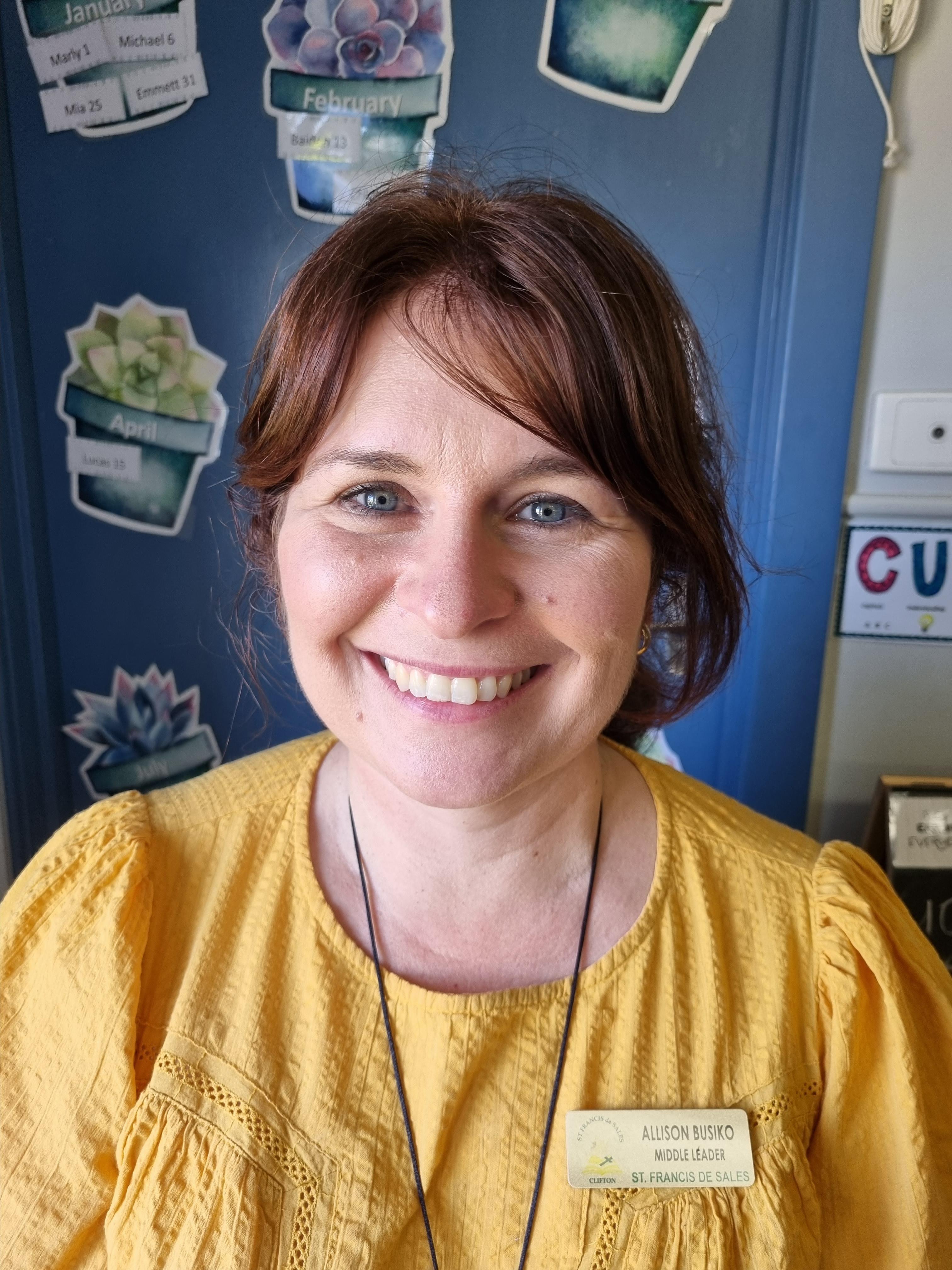 CURRICULUM COORDINATOR
Reading Everywhere!
During the last week, we have had two more amazing authors come to our school and speak with the children. It has been amazing to hear their perspectives and journey with writing. As Book week draws near on the 22 August (Week 7), I would like to encourage you all to snap a photo of your child/ren reading. It would be wonderful to snap a few parents reading as well, so we can make a college for book week. Please email them to me: Allison.busiko@twb.catholic.edu.au. I hear your animals also enjoy being read to!
As a school with a writing improvement focus this year, it has been wonderful to see the progression of the students this year. Next week, keep an eye on Facebook as we post some highlights!
On Monday 22 August, we are hosting a book week event at school. Please send your child to school dressed up on this day. The theme for this year is, "Dreaming with your eyes open."
PREP/YEAR 1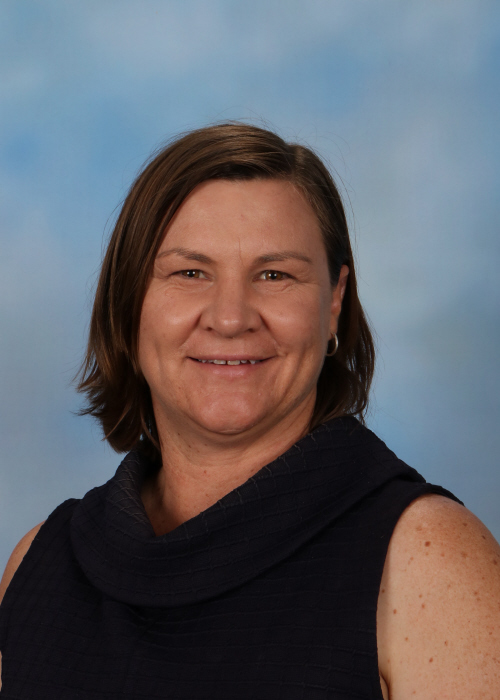 Prep/Year 1
In English, Prep students have been responding to fairy tales read to them. Below is a response from Prep student Hunter Olsen to the question, 'What would you do if you saw a wolf in the woods?'

After teacher modelling and shared writing experiences, Year One students used their five senses to describe a setting for a story. By using our five senses it helps the reader to imagine they are there. Below is an excerpt (part of) Charlie's and Hunter's writing. The picture below was the stimulus for their writing.
One day Harrison went into a haunted forest. The forest was covered in heavy fog. The leaves were rustling on the ground and the wolves were howling. Harrison could smell rotten leaves. He could feel the green moss growing on the rocks.
By Hunter Gault
One day Thomas went into a haunted forest. Over the path, there were black branches. An owl was hooting high up in the trees. A possum ran through the leaves. Thomas could smell rotten leaves. He could feel the cold wet air on his face.
By Charlie Harrigan
YEAR 2/3
Year 2/3
During Religion this term we have been exploring our relationship with God. This week we've engaged with Psalm 23- The Lord is My Shepherd. A Psalm is a sacred song. The purpose of Psalms is to petition, praise and give thanks. The students have made connections between The Good Shepherd and our lives today. They expressed that sometimes in life we feel like we are walking in green pastures while at other times when we are challenged, we can feel in the valley of death. The students have created a visual response with the prayer- The Lord is my Shepherd. I have everything I need.
We've finished reading "George's Marvellous Medicine". What a wonderful feeling finishing a whole book! In year 2 this is a big deal. We progress from picture books and readers to novels. We encourage children to read a variety of materials to extend their reading capacity. In the coming weeks are focusing on the skill of inferring while reading "The Witches" as our shared text. We will use clues from the text + our own prior knowledge = to make an inference.
Natalie's Marvelous Medicine
Goal: To make the Marvelous medicine and make grandma into a mouse.
INGREDIENTS
*Spicy, chili sauce
*Ear wax
*Washing powder to clean her body
*Toothpaste for her grouchy smile
*Poisonous shoe polish
*Wine
*Fire to blow her up
*Spicy, hot water
METHOD
First you pour in the whole bottle of spicy, chilly sauce into a pan.
Next you pour in the whole bottle of spicy, hot water.
Next you pour in the whole bottle of washing powder to clean Grandma's body.
Then you plop in any toothpaste you can find for her grouchy smile.
Then you plop the whole bottle of poisonous, shoe polish into the pan.
Next you pour in the whole bottle of wine.
Next you make a fire and put in the pan carefully and mix it.
Then you put some yucky ear wax in and do a big, good stir.
Finally, you can give it to your grouchy Grandma.
Year 4/5/6 News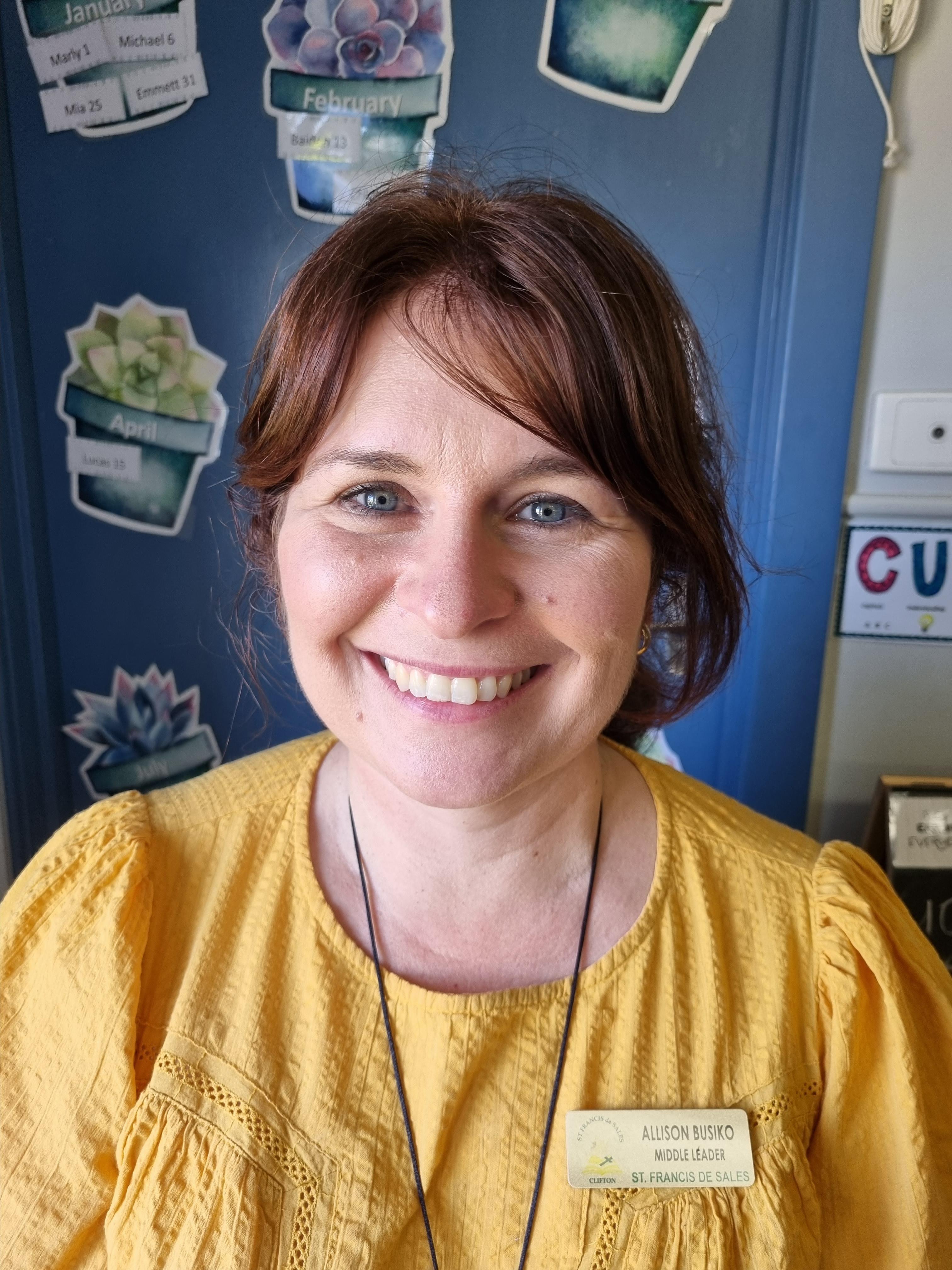 Year 4/5/6
During Religion, we have studied Caroline Chisholm and Mary Mackillop to determine how their faith impacted their lives and how they have helped others. We have now completed our unit on this topic and will move to a very interesting unit about morals and the choices we make. What would you do in given situations and how do you decide on your moral compass?
During Mathematics this fortnight, we have been studying fractions and the four operations. Soon, you will see on Seesaw, how your child is going with these concepts. We have been working hard to consolidate our multiplication and division knowledge. It has been fun to play games together to recall facts quickly.
During writing time, we have been learning how to brainstorm. How do we come up with a solid idea we can use in our writing. Today, we will once again use our skills to create a story. We have also been learning about narrative recounts and how to write them. This links into our HASS unit with Mrs Lewis.
From Andrea Yr 4/5/6
In Science today,4/5/6 have planted lettuce seeds and are eagerly awaiting their growth.
For HASS the students have started a newspaper article or two about conditions and issues faced by the early gold diggers.
LIBRARY NEWS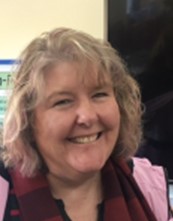 LIBRARY NEWS
Today we welcomed author Lian Tanner to St Frannies. Lian shared with the 4/5/6 class some tips and tricks about where her ideas for stories come from and talked to us about how important it is for writers to always be taking notice … you never know where a great idea will come from! We also discussed the recipe for a great story … 1. Someone wants something; 2. High stakes; 3 Problems and obstacles. We hope to use some of her ideas in our own writing in the coming days and weeks. On Thursday, we will welcome Cori Brooke to our school. Cori will speak to the whole school about her journey as an author and we are looking forward to some new tips that we can use to improve our writing.
We are entering the last month of reading time for the Premier's Reading Challenge. For those students who have already completed the challenge … well done! For those still working on reading their 15 or 20 books … keep going. Reading time finishes on 26th August. Send your completed forms to the Library
In week 6, we will be hosting our Bilby Book Fair. Book Fair gives students the opportunity to purchase books for their home libraries, while at the same time supporting our school library … as every book purchased at Book Fair earns points for us to spend on new books for our library. Book Fair will be open before and after school on Monday, Wednesday and Thursday. Credit or debit card will be the preferred payment method.
Book Week is drawing closer. Remember to come to school dressed as your favourite book character on Monday 22rd August to celebrate Children's Book Week. Dress-up day is one of the best things about Children's Book Week. It brings a focus to books and reading, of course, but is the one day when we can all celebrate together, whether you are a voracious and enthusiastic reader or you are still learning and practicing your reading. We are so looking forward to celebrating this fun day with Clifton State School and the wider Clifton community.
Happy reading!
Mrs Burgess & Mrs Hilton.
SPORT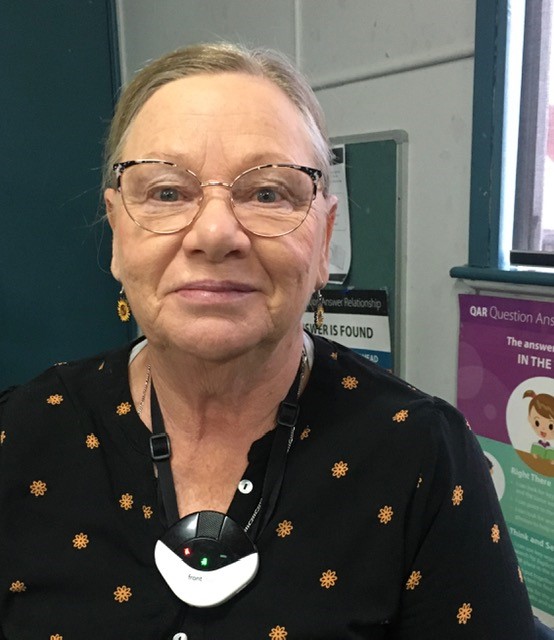 PE News
We have finished our current ball games practice and are moving on to Bush Dancing practice ready for the upcoming Bush Dance.
Congratulations to the following students who made it into the Central Downs team who will compete at the Southern Downs trials on Monday 8 August. All the best to these students as they represent our school with pride and passion.
Eve Skillington – 100 metres
Bailey Gascoyne – 100 & 200 metres, long jump
Thomas Patterson – 1500 metres (competed on Wednesday 3 August)
Bryce Bateman – Shot Put
Mick Willett – 100, 200, 800 & 1500 metres, high jump
SCHOOL COUNSELLOR
Counsellor
P & F NEWS
News
The P&F is pleased to announce that fund-raising has assisted in the purchase of new interactive TVs in all classrooms, and we continue to fund-raise to assist in the purchase of other learning tools for the benefit of all children. Your ongoing support through these fund-raisers is much appreciated!!
Book week Meal Deal forms have been distributed and are due back Aug 12th – we have a special Book week-themed home bake, so look out for this!
Pie drive forms are due back on Aug 12th – O'Donnells Pies are the best pies, so don't forget to get your orders in!
P & F Meeting is held on the first Thursday of the month at 6 pm in the school Library. All welcome! This meeting will also be available via MS Teams for those who are unable to attend in person. (please see the link in the email from Mr Red this week).
We will be calling for volunteers to assist in our upcoming Fundraisers – Ferguson's Bull Sale (Sept); Country Week Car and Motorbike Show and Shine (October); and Nobby 125th Celebrations Snow cone Stall (November). If you are available to assist in any way through volunteering time or supplies, we would love to have you along! It's a great way to get to know our school community and your continued support is appreciated!
Thanks,
Louise Willett
P&F President
P & F UNIFORM SHOP
Uniform Shop Co-Ordinator: Kylie Hay
Contact Details: kurlz@live.com.au or 0487 582 107
Uniform Shop Days: MOST Thursdays & Fridays
If you would like uniforms, please fill in the updated Invoice Sheet and email or text Kylie to either arrange a time to meet or for the order to be sent home with your child. If you have an old invoice copy, please bin it and replace with our updated one. This can be found on the Facebook Page or request one from me directly.
UNIFORM SHOP NEWS
We now have EFTPOS available in the Uniform Shop at the time of collection
We have some good quality second hand winter uniforms and also summer uniforms available for $5 per item if you're looking for an extra jumper, shirt, shorts etc. Please note that only limited sizes and items are available but you are welcome to request second hand if available.
We are no longer stocking the following items however we still have limited stock available for a discounted price if you would still like to purchase them.

Green Fleece Vest $10

Sizes 4,6,8,12 & 14 available

Long Sleeve Boys Polo Shirts $15

Sizes 4,10,12,14 & Small available

Girls Green Long Formal Pants $10

All sizes except 10 available

Girls Green Long Sports Pants $15

Sizes 4,6,8,10 & 16 available
If you urgently require uniforms on a day other than Thursday or Friday, please let me know and I can arrange this with the staff at St Francis De Sales. Please note I do work and will get back to as soon as I possibly can.
STUDENT PROTECTION CONTACTS
Feeling Safe- All students have a right to feel safe and be safe.
If you are concerned about any form of abuse that is immediate, you should call 000. A significant risk or harm to a student, whether or not you have formed this belief on reasonable ground, should immediately be raised with one of our Student Protection Contacts.
ADMINISTRATION
School Fees:
We do recommend the setting-up of a direct debit facility to pay regular amounts into the school account. This alleviates overdue bills.
SCHOOL Bank Details
BSB: 064786
A/C: 100023789
Reminder: All P&F payments & Uniform payments are paid to a different bank account NOT the school account.
P&F Bank Details
BSB: 084610
A/C: 508684159